I will always be down to watch a psychological thriller. Always. Always. Always.  I love the second guessing, the (often) unreliable narrator, and the deliciously slow unfolding of the story.
So, when I saw the trailer for The Woman in the Window, there was no way I was going to miss it. And when Netflix sent me some press/promo things, it was easy to watch it right away.
Title: The Woman in the Window
Director: Joe Wright
Novel by: A.J. Finn
Screenplay by: Tracy Letts
Format: Digital
Platform: Netflix
Time: 100 minutes
Release Date: May 14, 2021

Synopsis: Anna Fox (Amy Adams) is an agoraphobic child psychologist who finds herself keeping tabs on the picture perfect family across the street through the windows of her New York City brownstone. Her life is turned upside down when she inadvertently witnesses a brutal crime. Based on the gripping, best-selling novel and adapted by Tracy Letts, shocking secrets are revealed and nothing and no one are what they seem in this suspenseful psychological thriller

Cast: Amy Adams, Gary Oldman, Anthony Mackie, Fred Hechinger, Wyatt Russell, Brian Tyree Henry, Jennifer Jason Leigh, Jeanine Serralles, Mariah Bozeman, and Julianne Moore
Before we get to my top 5 reasons to watch, let's check out the trailer:
Top 5 reasons to watch The Woman in the Window:
the setting — I'm a sucker for the idea of a one setting story and not only is the NY brownstone is gorgeous, it's easily a character
the character — Anna is struggling for a lot of reasons and she made for a perfect narrator
the pacing — the build up is slow and steady with a few startling parts
the cinematography — the movie is shot so well and it added an extra layer for me
the ending — I was a bit surprised at the last reveal and will admit to wanting just a little more from the last scenes, but it was still satisfying
With the press items, I was sent a small junket interview with Amy Adams and Joe Wright and below are their answers to how the pandemic changed how they related to Anna: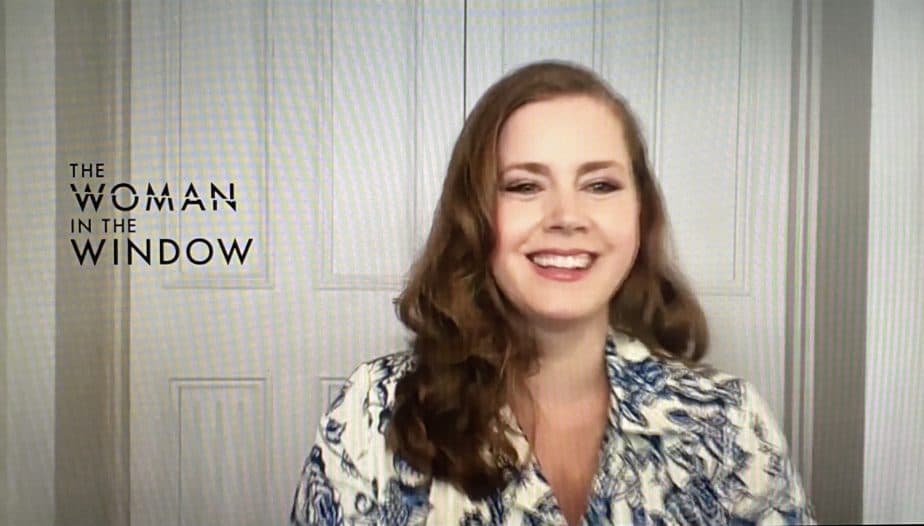 Amy Adams: "I had some things in common with her as far as anxiety, but this feeling of being trapped was very different and very new. It definitely made me relate to her in a new way. It felt very collective. It seems strange to say that through technology and communication — much like Anna being able to reach out — I was able to connect"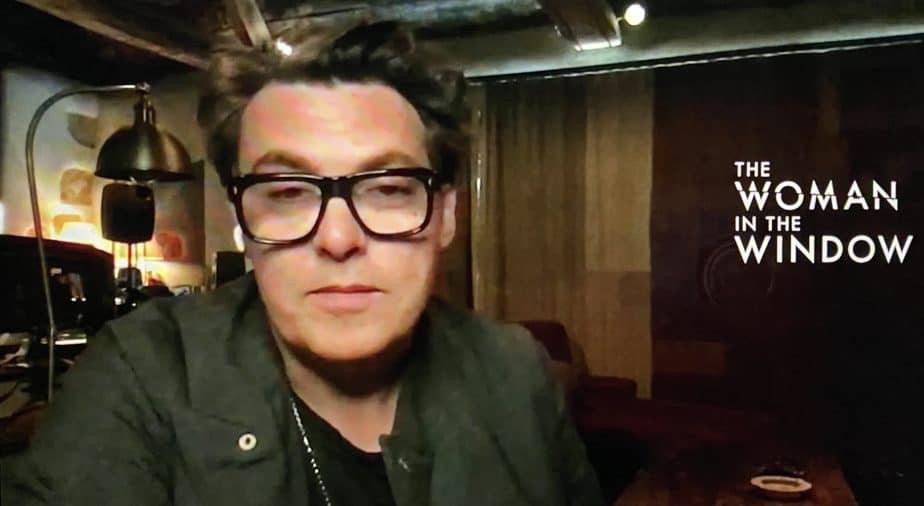 Joe Wright: "I really relate to the staying in element of the movie in a different way.  The interesting thing is that I feel like we kind of got it right. I thought "yeah, this is what it feels like" and that is what we did. When we made the film, we had to explain what it was like to not leave your house in a way that now isn't needed because everyone understands."
huge thanks to Netflix for providing the interview assets.  The Woman in the Window is streaming now!

Have you watched the movie or do you plan to?