When I got the invite from Harlequin to take part in the blog tour for Talk Bookish to Me by Kate Bromley, I was all in. I love the synopsis and the cover is adorable.
Before we get to Kate's mini interview, let's check out the book!
Title: Talk Bookish to Me
Author: Kate Bromley
Pages: 320
Publisher: Graydon House
Pub Date: May 25, 2021
Find it: HQN | Indiebound | Bookshop | Goodreads

Kara Sullivan's life is full of love—albeit fictional. As a bestselling romance novelist and influential bookstagrammer, she's fine with getting her happily-ever-after fix between the covers of a book.

But right now? Not only is Kara's best friend getting married next week—which means big wedding stress—but the deadline for her next novel is looming, and she hasn't written a single word. The last thing she needs is for her infuriating first love, Ryan Thompson, to suddenly appear in the wedding party. But Ryan's unexpected arrival sparks a creative awakening in Kara that inspires the steamy historical romance she desperately needs to deliver.

With her wedding duties intensifying, her deadline getting closer by the second and her bills not paying themselves, Kara knows there's only one way for her to finish her book and to give her characters the ever-after they deserve. But can she embrace the unlikely, ruggedly handsome muse—who pushes every one of her buttons—to save the wedding, her career and, just maybe, write her own happy ending?
Sounds good, right?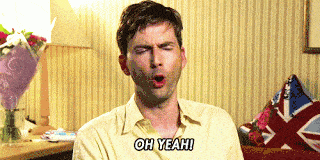 1. Please give the elevator pitch for Talk Bookish to Me.
Talk Bookish to Me is a contemporary romantic comedy that follows a bestselling romance novelist with writer's block who suddenly finds herself inspired when she's thrown together with her infuriating first love during the week of her best friend's wedding.
2. Which came first: the characters or plot line?
The characters! I had no idea what I was writing when I first started my manuscript, but I did know that the story was going to be about a quirky romance novelist in NYC who has an unexpected reunion with her college ex-boyfriend that she never forgot.
3. Why do you love Kara and Ryan and why should readers root for them?
I love Kara and Ryan and readers should root for them because they refuse to give up on each other. It would be way easier for both of them to go their separate ways and move on with their lives, but there's so much chemistry and history and genuine connection between them that no matter what, they just can't get past it and, deep down, they don't want to get past it. They also make each other laugh and absolutely light up when they're together. They challenge each other to grow as people and to become the best versions of themselves, and I think that's always something worth rooting for.
4. What was your last 5 star read?
Ah, there's so many! The ones that stick out the most to me at the moment are The Hating Game by Sally Thorne, Simmer Down by Sarah Smith, and The Trouble with Hating You by Sajni Patel.
5. What is one thing about publishing you wish someone would have told you?
That it's a much longer road than you think. But the good news is, it's also very much worth it! Once you go from writing your book, to then querying, to then being on submission — there's a ton of hard work and then a lot of waiting and hoping. And even though the whole process is a very nerve-racking experience, it's also extremely exciting and you will learn so much about yourself and the publishing industry.
~~~~~~~~~~~~~~~~~~~~~~~~~~~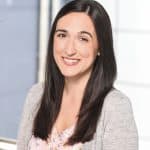 KATE BROMLEY lives in New York City with her husband, son, and her somewhat excessive collection of romance novels (It's not hoarding if it's books, right?). She was a preschool teacher for seven years and is now focusing full-time on combining her two great passions – writing swoon-worthy love stories and making people laugh. Talk Bookish to Me is her first novel.  website | instagram | twitter 
~~~~~~~~~~~~~~~~~~~~~~~~~~~
Huge thanks to Harlequin for the invite and to Kate for taking the time. Talk Bookish to Me is out today and the buy links are above.

Have you read this book or do you want to?