the world is opened back up; however, hubs and i are still spending a good portion of our weekends at home. and when goblin puppy allows, we close all of the blinds, snuggle under a weighted blanket, and start a new show.
this is what we've been watching over the last couple of months…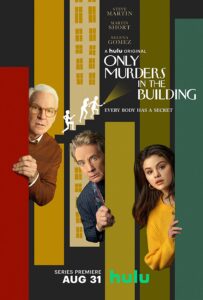 Lucifer — We watched the last half as soon as it dropped and were so satisfied with the series ending.  This will definitely be show we watch again. (S1-S6 on Netflix)
only murders in the building — We still haven't finished this show, but we're about halfway through and loving it. It's been complete for a while, so I imagine we'll finish it up soon. (S1 on Hulu)
the good place — I've heard such good things about this show and so we decided to give it a try…neither of us could really get into it.  I'm determined to continue a bit more because I love Jason Mantzoukas and I can't wait to see what he's going to do on the show. (S1-4 on Netflix)
reservation dogs — I'll watch anything Taika Waititi puts his name on and this show was so great.  I'm thrilled to see that it's going to get another season. (S1 on Hulu)
midnight mass — I had absolutely no idea wtf this show was going to be about when we went in.  I just knew it was from the same team that did The Haunting of Hill House and The Haunting of Bly Manor.  It was awesome to go in blind and let it unfold. (S1 on Netflix)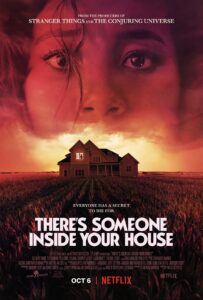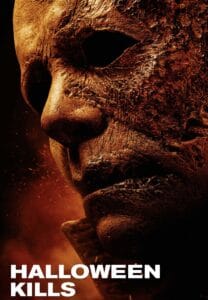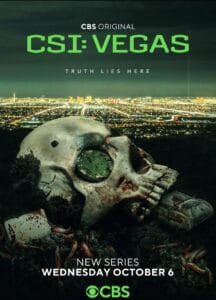 the manor — this was an invite watch from Blumhouse and I loved it, especially the direction it went at the end. This was a good and atmospheric watch. (movie on Prime Video)
there's someone inside your house — after reading and loving the book, there was no way I was going to miss this movie. It's been a while since I read the book and I purposely didn't reread before watching, so I can't compare the adaptation, but I will say that I had a lot of fun watching. (movie on Netflix)
the babysitters club — As an avid reader of this series as a kid, I devoured season 1 and couldn't wait for the new season to be up. I love love loved this second season and the stories that were done and I'm heartbroken that Netflix isn't going continue with more. (S1-2 on Netflix)
Halloween kills — We have loved all of the Halloween movies that Jamie Lee Curtis has been in and once we saw there was going to be another sequel to the reboot (or whatever we're calling it), we were in…sadly, this one was really boring and we didn't finish it. Maybe one day we'll give it another try. (movie on Prime Video)
csi vegas — I loved the original CSI from the beginning and watched it until Grissom left. When I saw that William Peterson and Jorja Fox were going to be in the new CSI, I watched the first three episodes that popped up. And then Hubs was interested in watching, but had no idea what was going on, so we started from the beginning and watched all 15 seasons. (S1 on Paramount+)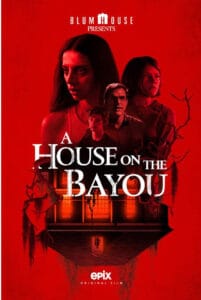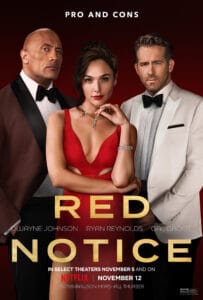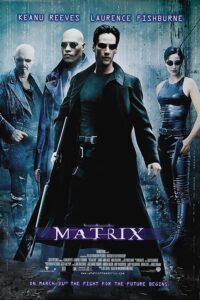 a house on the bayou — this was an invite to watch from Blumhouse and I was immediately sucked into the setting of the movie. I went into this one a bit blind and that's the best way to do it. (movie on Epix)
red notice — the cast for this one is what sucked me in and between Gal's badassery, Dwane's swagger, and Ryan's wit, it didn't disappoint. (movie on Netflix)
crossing swords — this series was a random recommendation on Hulu and one night I finally watched it.  Crude humor, fun animation, and sarcasm for days, this series had me cracking up and plowing through the episodes.  I still need to watch season 2 and I know it's going to be soon. (S1-2 on Hulu)
schmigadoon! — Cecily Strong is one of my favorite cast members on SNL and when I saw that she was going to be starring in a series, I was definitely in. Added bonus for it being a musical. (series on Apple TV+)
the matrix — well, I'm way behind on watching this series, but I finally got around to watching the first one.  I loved the graphics and the effects and the Keanu.  Eventually I will get to the rest of them because I especially want to see what the did in the new new new one. (movies on HBO Max)

Have you seen any of these movies or shows? Do you plan to? What have you been watching?