Hi guys! Welcome to another edition of the mutiny.
What's the mutiny you ask? Well, I have always said that I wasn't going to become a review blog and yet, I've had this itch in the back of my head… so here we are. I'm waging a mutiny against myself and I'm going to do some mini reviews + feature upcoming reads I'm excited about.
For this specific edition, I'm going to share some of my favorite reads from September and October, so settle in!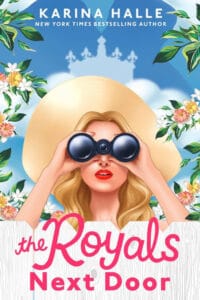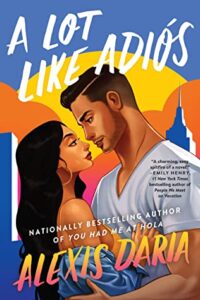 When You Wish Upon a Duke by Charis Michaels — 5★ — I love love loved Isobel and Jason. She's smart and worldly and knows what she wants. He's steadfast and smitten and stubborn. Together they have excellent banter and instant intrigue that leads to some glorious chemistry. I loved reading their relationship grow through honest, open conversations and actual listening from both sides. These two are together for most of the story (hooray!) and the angsty part really doesn't last too long (double hooray!). I would have loved to see a bit more of a futuretake, but that's mostly me just being greedy because there really was enough breadcrumbs left to tell me how it was going to go.
The Royals Next Door by Karina Halle — 5★ — I loved Piper and Harrison. She's sweet and a bit of a hermit. He's stoic and very British. Together they have loads of irritating quips, flirting disguised as button pushing, and enough chemistry to choke someone. Plot wise, it was good. I enjoyed reading Piper navigate her summer and realize she was hiding. And of course Harrison loosening up a bit was fun. I could have done with a million more scenes with them together and poking each other, but I'm probably being greedy. This was a great story with little to no angst and characters I could really root for. Oh, and two fantastic future-take epilogues.
A Lot Like Adios by Alexis Daria — 5★ — I loved Michelle and Gabe. They're both really good, loyal people with really big hearts. I loved seeing them reconnect and grapple with feelings. Of course it was delightful seeing this huge family, including Ava and Jasmine. The scenes with the mothers were some of the best. I would have loved a bit more conversation instead of them constantly falling into bed, but the story worked. The angst is minimal, the resolution is swift, and the epilogue is great.
A Reckless Match by Kate Bateman — 5★ — I had read and loved Kate's previous series, so there was no way I was going to miss this one. I love love loved Maddie and Gryff. They're both snarky and sarcastic and smitten. I loved their flirting disguised as banter and how each of them was already half in love with the other. Gryff's family is a delight and I'm really hoping they're going to be the future books. There are a few moving pieces here, but really, the focus is on Maddie and Gryff. There's no angst, loads of open communication, and chemistry galore. The conflict is outside of the relationship and I especially enjoyed the two of them working together. I can't wait for the next book in the series.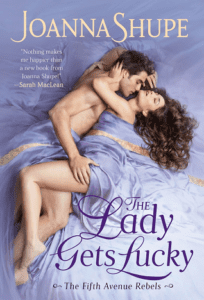 Well Matched by Jen DeLuca — 5★ — I've enjoyed all of the books in this series and there was no way I was going to miss April and Mitch's book. I liked April. She's been pretty crunchy and standoff-ish all series and I was eager to get more info about the reasons. Mitch has been a cinnamon roll from the first time he sauntered onto the page and it was delightful to see behind the personality. Together they have loads of banter and excellent chemistry. I would have loved more open and meaningful conversation between April and Mitch. And while I can (sort of) understand why April was so closed off, I definitely wanted more from her at the end when it came to her feelings about the town and citizens. Her grand gesture to Mitch was fantastic and the epilogue made me grin like crazy.
Main Street Dealmaker by Brighton Walsh — 5★ — I am absolutely here for anything Brighton writes, so I don't even read the synopsis any more. I loved Sadie and Cole. She's sweet, he's crunchy, and together there's loads of chemistry. I adored all of the button pushing and antagonizing (all of which was really them flirting in their own way). The towns people are always fun because I love this group and I could have done with a million more scenes with Edna. There are a good amount of holiday festivities and even more sexy times scenes. Sure, I could have done with a bit more conversation, but this reactive pseudo relationship really worked for the two of them. And I'm probably being greedy because the epilogue was fantastic.
The Lady Gets Lucky by Joanna Shupe — 5★ — I do love Joanna Shupe and I think the teach-me trope is quickly becoming a favorite. I loved Alice. She's smart and passionate and so loving. Kit is charming and so uncertain underneath all of that bravado. Together they're full of chemistry and great conversation and constant surprises. I loved seeing her give him assurance and him giving her confidence. They were together a lot of the time and that's always a favorite for me. It's very light on the angst and while I was hoping the conflict would come from outside of the relationship, it didn't quite hit that mark. There's a bit of push and pull and for the first time ever, I'm going to say that it was needed. These two needed to grow separately and together and the grand gesture was everything I could have wanted.
Window Shopping by Tessa Bailey — 5★ — Well. This pretty much solidifies Tessa as an autobuy author, even though she already was.  I love love loved Stella and Aiden. On the outside, it doesn't seem like they would fit, but on the inside, they're more alike than they expected. I loved her cynicism and his heart. I loved how they completely opened up to each other and of course the chemistry is insane. There are a few moving parts, but the story firmly stays on Stella and Aiden. Of course, I could have a million more pages of them, but the epilogue and future take was perfection. Oh, and I'm just being greedy. I know I'll be reading this one again and again and again.
I am so very behind on review books and have a lot of amazing titles that I'm excited for, so I can't just narrow a few down. I've sort of lost my routine of reading before bed and it's hindered any amount of reading that I'm doing…last night I finished the first book in two weeks.  Here's to hoping things settle down a bit so I can get back to it.


What about you? Have you read any of these books or do you want to?