Hi guys! Welcome to another edition of the mutiny.
What's the mutiny you ask? Well, I have always said that I wasn't going to become a review blog and yet, I've had this itch in the back of my head… so here we are. I'm waging a mutiny against myself and I'm going to do some mini reviews + feature upcoming reads I'm excited about.
For this specific edition, I'm going to share some of my favorite reads from July so settle in!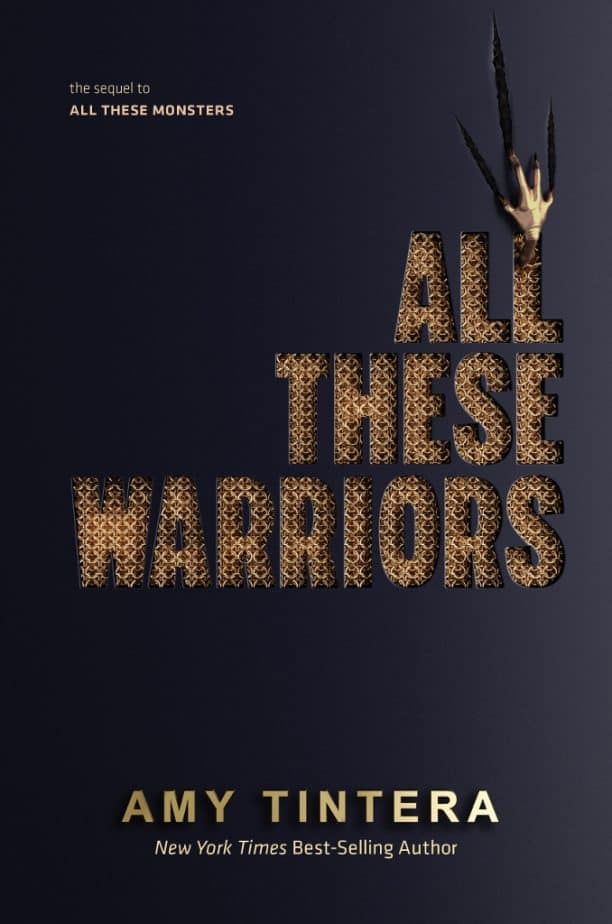 All These Monsters by Amy Tintera — 4★ — Well, I'm always here for an Amy book and I think I always will be. I really loved Clara. She's smart and resilient and doesn't realize how strong she is. There are a good amount of characters here and they're (almost) all delightful and yet somehow this was still Clara's story. I thought the fight scenes might get a bit repetitive, but the different settings and situations were a good variety. It kept me guessing in a way I didn't expect and while there wasn't quite a cliffhanger ending, I'm really glad to have the next book to read. I can't wait to see how it ends.
All These Warriors by Amy Tintera — 4★ — It was so good to read these back to back. Clara is just as badass as always, perhaps even more. She's more sure of herself and I enjoyed reading her find her place and settle into her skin. The rest of the team is delightful and I loved their dynamic. It did seem a bit slower than book one. There were action scenes, but the story line felt more strategic. The build up was gentle, until it's not and then all hell breaks loose. And it really worked. I especially loved getting the last few chapters and epilogue that helped to not only wrap up the story, but give enough of a future take to be satisfied.
Curses by Lish McBride — 5★ — I will read anything that Lish puts out, but this was especially amazing. I love love loved Merit. She's sassy and determined. Tevin is delightful and doesn't understand his worth. Together they have banter for days, an amazing set of friends and family, and the slooooooowest of slow burns unfurling of a relationship. There are a few moving parts, but nothing felt convoluted. I was invested in all of these characters and wanted everyone to get their HEA. Of course, I could have done with a million more kissing scenes, but I'm just being greedy. Besides, I got magical cats, flying badgers (fladgers), and did I mention the never ending banter?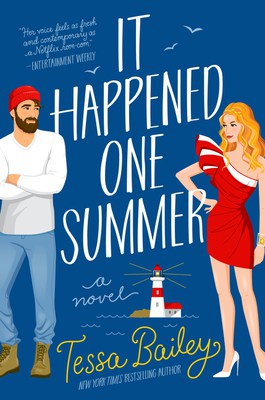 It Happened One Summer by Tessa Bailey — 5★ — I'm pretty sure I'm not ever going to pass up on a book from Tessa Bailey, but when I read that it was a Schitt's Creek inspired story, I couldn't request it soon enough. I love love loved Piper. She's resilient, has such a big heart, and is just trying to find her way. Brendan is gruff and standoff-ish and stuck in a rut. Together they have instant button pushing and chemistry galore. I couldn't get enough of their interactions and how the relationship went from "I'm so annoyed by your attitude" to "damn, they're a good person" to "omfg I love you". There's open conversation, heated looks, passionate kisses, and a shitload of dirty talk. The angsty times were short lived and not nearly as bad as I expected. I loved how Brendan pushed Piper to be honest, how she pushed him to talk, and how they just couldn't get enough of each other. I could have easily read 100 more pages of these two.
The Wrong Marquess by Vivienne Lorret — 4★ — I really liked Ellie and Brandon. She's irrationally scared and he's sort of grumpy. Together they have a good amount of button pushing and this deliciously slow unfurling of chemistry. I adored how Brandon listened to Ellie and helped her work through things. Of course Meg was delightful and I'm excited at the set up for her story. I was mildly irritated that Ellie held on to her "feelings" for George as long as she did, especially once she realized she loved Brandon. And while I loved the ending and epilogue (seriously, I could read the aunts forever), I wanted more of the two of them together.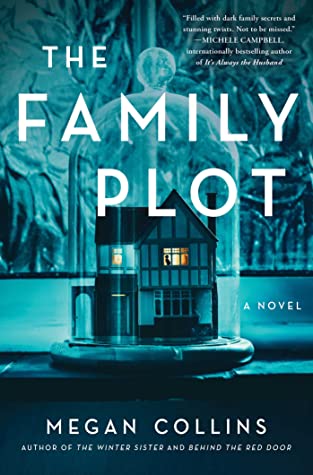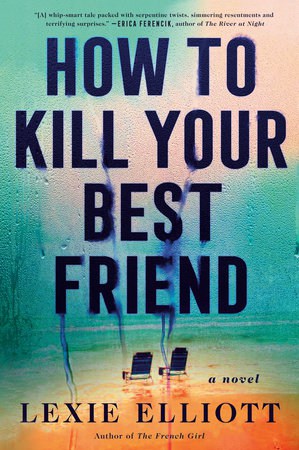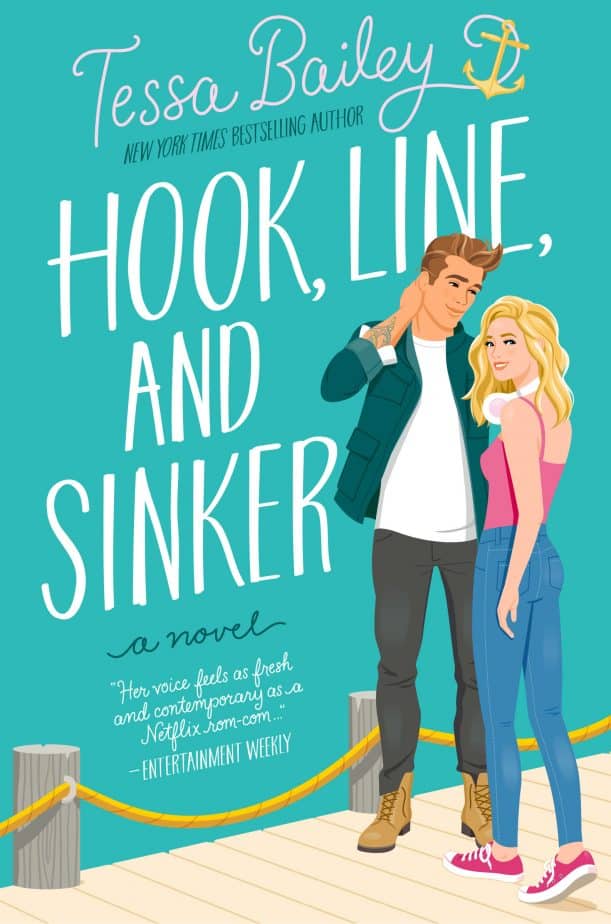 The Woods Are Always Watching by Stephanie Perkins — a new story from Stephanie? I don't need to know anything else.
The Dating Playbook by Farrah Rochon — the next book from the ladies of The Boyfriend Project? I'm here for it.
The Family Plot by Megan Collins — a second body in a family grave? Yes.
How to Kill Your Best Friend by Lexie Elliott — best friends who wonder if the dead one in the group was a murderer? This is likely everything I could want.
Hook, Line, and Sinker by Tessa Bailey — Fox and Hannah's book with (hopefully) some cameos from Piper and Brendan? I'm starting this gorgeous thing immediately.


What about you? Have you read any of these books or do you want to?