When I got the invite to interview Sophie Jordan for her upcoming release The Duke Goes Down, I couldn't reply fast enough. I've been a fan of Sophie's for a while now and I have been loving her historical romances. Added bonus that this is the start of a new series.
Before we get to Sophie's answers, let's check out the book!
Title: The Duke Goes Down (The Duke Hunt #1)
Author: Sophie Jordan
Pages: 384
Pub Date: July 27, 2021
Publisher: Avon Books
Find it: HC | Indiebound | Bookshop | Goodreads

New York Times bestselling author Sophie Jordan begins the all new Duke Hunt series with the illegitimate son of a duke who meets his match in the daring daughter of a vicar.

Peregrine Butler's privileged blue-blooded world is rocked to the core when it is revealed he was born before his parents' marriage and, therefore, is not the legal heir to the dukedom. Facing ruin, Perry must use his charm and good looks to win an heiress—all the while, ignoring his fascination with the one interfering and alluring chit who is intent on sabotaging his efforts.

Everyone knows Imogen Bates, the virtuous daughter of the senile vicar. She can write a sermon in a day and spot a rogue in a second, so she sees right through Perry's seductive façade. But Imogen's plan to protect the heiresses of her beloved Shropshire from the erstwhile Duke of Penning, the bane of her existence since childhood, soon turns into something altogether unacceptable for the proper lady… who suddenly finds herself longing to keep his heated glances and tempting kisses all to herself.
Sounds good, right?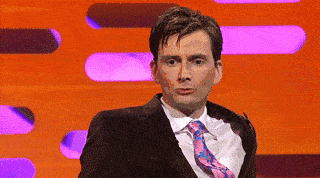 1. Please give the elevator pitch for The Duke Goes Down.
THE DUKE GOES DOWN is about the guy who had it all–the duke!–who lost everything and then tangles with a "lady vicar" who never liked him when he was an "arrogant" duke … and she definitely STILL does not like him as he woos local heiresses into marriage.
2. Which came first: the characters or the plot line?
I knew I wanted to write about a hero down on his luck — so character, I guess … except there is a fair bit of plot mixed in that, too! I find it very difficult to separate character from plot. I also prefer writing heroines that are out-of-the box and trailblazers in their way (cue my Lady Vicar!) But almost in the same breath that I came up with these two lead characters, I thought of the double innuendo title. ? THE DUKE GOES DOWN tells its own story about my hero and the plot … and future events in the book. LOL
3. Why do you love Imogen and Perry and why should readers root for them?
I love reading (and in this case, writing!) an enemies to lovers story where you know these characters are perfect for each other …. but they just don't know it yet. Readers always root for the underdogs … and in this case, both my erstwhile duke and lady vicar are misunderstood/down-on-their-luck people. Consummate underdogs.
4. Were there any weird things you googled while researching?
Gosh … I wrote the book over a year ago. Nothing is leaping to my mind. I only recall researching the rules governing primogeniture since my hero loses his title and fortune.
5. Without spoilers, which scene was your favorite to write?
Hmm … I will point to the title again here. ?
Speed(ish) round:
1. You find out you're being published for the first time. Describe the next 5 minutes.
Lots of stammering. Hyperventilating. Shock Denial. At least that's how it went for me!
2. What 3 things would you take to a desert island?
Fully functioning smart phone (that should pretty much cover all my needs: reading, TV, calls for help.)
Food.
Sunscreen.
~~~~~~~~~~~~~~~~~~~~~~~~~~~~~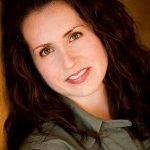 Sophie Jordan took her adolescent daydreaming one step further and penned her first historical romance in the back of her high school Spanish class. This passion led her to pursue a degree in English and History.
A brief stint in law school taught her that case law was not nearly as interesting as literature – teaching English seemed the natural recourse. After several years teaching high school students to love Antigone, Sophie resigned with the birth of her first child and decided it was time to pursue the long-held dream of writing.
~~~~~~~~~~~~~~~~~~~~~~~~~~~~~
Huge thanks to Avon for the invite and to Sophie for taking the time.  The Duke Goes Down releases today and the buy links are above.


Do you read historical romance? Have you read this book?