I'm always on the lookout for a new mystery/thriller to dive into, so when I got the invite to participate in the blog tour for Aftershock by Dr. Judy Melinek and T.J. Mitchell, I jumped at the chance.  I love forensic based series and Dr. Jessie Teska sounded like my kind of MC.
Before we get to the interview with the authors, let's check out the book!
Title: Aftershock (Dr. Jessie Teska #2)
Authors: Judy Melinek, T.J. Mitchell
Pages: 304
Publisher: Hanover Square Press
Pub Date: January 19, 2021
Find it: HQN | Indiebound | Bookshop | Goodreads

When an earthquake strikes San Francisco, forensics expert Jessie Teska faces her biggest threat yet in this explosive new mystery from the New York Times bestselling authors of Working Stiff and First Cut.

At first glance, the death appears to be an accident. The body is located on a construction site under what looks like a collapse beam. But when Dr. Jessie Teska arrives on the scene, she notices the tell-tale signs of a staged death. The victim has been murdered. A rising star in the San Francisco forensics world, Jessie is ready to unravel the case, help bring the murderer to justice, and prevent him from potentially striking again.

But when a major earthquake strikes San Francisco right at Halloween, Jessie and the rest of the city are left reeling. And even if she emerges from the rubble, there's no guaranteeing she'll make it out alive.

With their trademark blend of propulsive prose, deft plotting and mordant humor, this electrifying new installment in the Jessie Teska Mystery series offers the highest stakes yet.
Sounds good, right?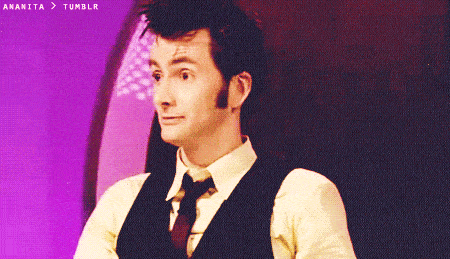 1. Please give the elevator pitch for Aftershock.
San Francisco medical examiner Dr. Jessie Teska can't let a famous architect found on a construction site be quietly laid in his grave. She digs deep, both in the morgue and outside it, to find out what really happened to him. When she does, the shock waves could be worse than the earthquake that has just shaken up the city and her own life.
2. Which came first: the characters or plot line?
The characters. We introduced Jessie Teska and much of the supporting cast in our debut thriller, First Cut, when Jessie was a rookie at the San Francisco medical examiner's office. All of our plot lines come from the what-if storytelling toolkit, applying our imaginations and a noir detective story's narrative structure to Judy's actual experience as a San Francisco medical examiner, a job she worked for nine years—going to death scenes, performing autopsies, interviewing witnesses, and testifying in murder trials as an expert witness.
3. Why do you love Jessie and why should readers root for her?
We love Jessie because she is smart, uncompromising, fearless—and, good Lord but she gets in her own way sometimes, like we all do. She is a reliable narrator and she calls it like she sees it, and our books are written from her point of view as a first-person narrator. But Jessie is human and impetuous and inexperienced in her job, so she makes mistakes. She is impolitic and blunt, and maybe a little too literal-minded, with a scientist's naïveté about people and their secrets and their motives. It can get her into trouble. You get into it with her, and she's the only one who can get you out. It's just one of the things we love about the privilege of being allowed inside your skull! Metaphorically, that is.
4. What was your last 5 star read?
Judy's latest favorite is the nonfiction Invisible Women: Data Bias in a World Designed for Men by Caroline Criado-Perez. It's one of those books that makes you re-examine the world as we perceive it—and how we have built it. T.J.'s last five-star read is Your House Will Pay by Steph Cha. It's hard to add a new great novel to the pantheon of Los Angeles noir, but she has done it magnificently.
5. What is one thing about publishing you wish someone would have told you?
That it's a sales job, and a lifetime one. You can write the best book ever, but if nobody reads it, then they will never know. You have to be just as proficient at marketing and selling your book as you have to be in crafting the plot and characters.
~~~~~~~~~~~~~~~~~~~~~~~~~
Judy Melinek & T.J. Mitchell are the New York Times bestselling co-authors of Working Stiff: Two Years, 262 Bodies, and the Making of a Medical Examiner, and the novel First Cut. Dr. Melinek studied at Harvard and UCLA, was a medical examiner in San Francisco for nine years, and today works as a forensic pathologist in Oakland and as CEO of PathologyExpert Inc. T.J. Mitchell, her husband, is a writer with an English degree from Harvard, and worked in the film industry before becoming a full-time stay-at-home dad to their children.  Twitter: Dr. Melinek | TJ
~~~~~~~~~~~~~~~~~~~~~~~~~
Huge thanks to Harlequin for the invite and to Dr. Melinek and T.J. for taking the time.  Aftershock releases on January 19th and pre-order links are above.

Do you like reading procedurals?