Hi guys! Welcome to another edition of the mutiny.
What's the mutiny you ask? Well, I have always said that I wasn't going to become a review blog and yet, I've had this itch in the back of my head… so here we are. I'm waging a mutiny against myself and I'm going to do some mini reviews + feature upcoming reads I'm excited about.
For this specific edition, I'm going to share some of my favorite reads from September, so settle in!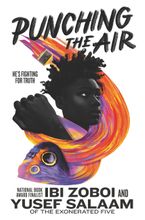 Miss Meteor by Tehlor Kay Mejia & Anna-Marie McLemore — 5★ — I will straight up read anything Anna-Marie McLemore puts their name on, so I was all over this without even knowing what it was about. I loved Lita and Chicky. I loved their yearning for the past relationship, their want for a change, and the tenacity they both had to stand out in a town that wanted to keep them hidden. Chicky's sisters are absolutely amazing and I couldn't possibly be more delighted in Cole and Junior. I was captivated from the very first page and found it so easy to root for these characters. I could have gone for just a little more at the ending, but that's just me being greedy.
Punching the Air by Ibi Zoboi & Yusef Salaam — 5★ — I was only vaguely aware of the CP5 case until I watched When They See Us and when I saw that Yusef Salaam was a co-author, I was quite intrigued. Amal is an artist, a poet, a young man, and his journey is heartbreaking and hopeful. Being in his head was captivating. The story moves fluidly, the prose is amazing, and the structure on the page adds even more. This review is short because I don't know how to articulate just how phenomenal and timely this book is.

The Roommate by Rosie Danan — 5★ — I absolutely loved the premise of this story. It was something that was new to me and coupled with that gloriously bright pink cover, there was no way I was missing out on this one. I love love loved Clara and Josh. She's sweet and somewhat unassuming. He's charming and somewhat lost. Together they have banter and chemistry for days and it was delightful reading them figure out what they wanted from life as well as navigate a sort-of relationship. I loved all of the sex positivity and the quest to make sex and pleasure "shameless". The relationship progressed organically and I appreciated how open the communication was.
Beauty and the Beast by Lorraine Heath — 5★ — I've read and enjoyed all of the books in this series and I was thrilled to see Beast's story be the last one. I loved Althea. She's a little uncertain at the beginning, but quickly figures it out and goes after what she wants. Beast is all marshmallow, as I suspected. I loved reading them talk and learn about each other. Their chemistry and honesty was fantastic. The build up was a slow burn and the conflict didn't happen until I was through 3/4 of the book. I did enjoy the grand gesture, but it's the epilogue that encompasses the entire series that really did it for me.
Tools of Engagement by Tessa Bailey — 5★ — I've loved both of the books prior to this one and I've been waiting for Bethany's book since the beginning. This didn't disappoint. I love love loved getting in Bethany's head. She's such a good person, just a little tightly wound, and getting to read her relax was fantastic. Wes is everything I expected: all charm and swagger on the outside and a full on squishy marshmallow on the inside. Together, these two had barbs and button pushing that was really thinly veiled flirting and more chemistry then I knew what to do with. There was a good amount of push and pull, but I was here for it. I loved reading them figure things out personally, professionally, and everything else in between.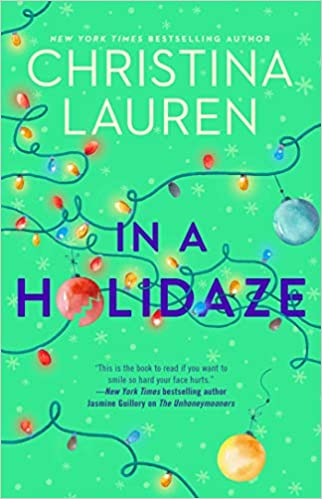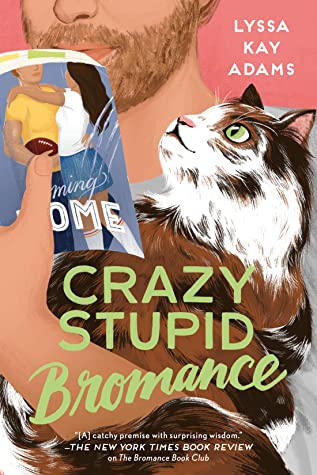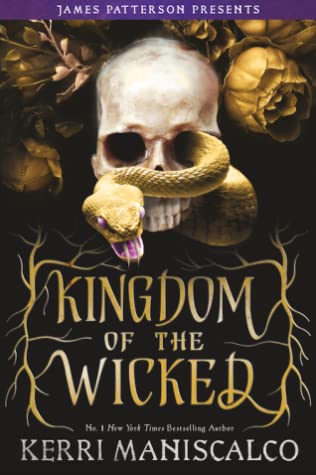 The Invisible Life of Addie LaRue by VE Schwab — a new book from Victoria? I'm in no matter what.
Snapped by Alexa Martin — another book in the Playbook series? I'm here for it.
In a Holidaze by Christina Lauren — a Christmas story from CLo? Yes. Yes. Yes.
Crazy, Stupid Bromance by Lyssa Kay Adams — a BFF to more story in this Bromance world? I've already read it and loved it.
Kingdom of the Wicked by Kerri Maniscalco — a pair of sister witches + a Prince of Hell + written by Kerri? I don't even need to know more than that.


What about you? Have you read any of these books or do you want to?