And here we are for my second stop on the summer thriller tour that I was invited to be part of.
As soon as I read the synopsis for Someone's Listening by Seraphina Nova Glass, I knew that it was something I needed to read. It had just the right amount of tension and characters to constantly second guess in a thriller and I really enjoyed the story.
Before we get to Seraphina's interview, let's check out the book!
Title: Someone's Listening
Author: Seraphina Nova Glass
Pages: 352
Pub Date: July 28, 2020
Publisher: Graydon House
Find it: HQN | Indiebound | Bookshop | Goodreads

She wrote the book on escaping a predator… Now one is coming for her.

Faith Finley has it all: she's a talented psychologist with a flourishing career, a bestselling author and the host of a popular local radio program, Someone's Listening, with Dr. Faith Finley. She's married to the perfect man, Liam Finley, a respected food critic.

Until the night everything goes horribly wrong, and Faith's life is shattered forever.

Liam is missing—gone without a trace—and the police are suspicious of everything Faith says. They either think she has something to hide, or that she's lost her mind.

And then the notes begin to arrive. Notes that are ripped from Faith's own book, the one that helps victims leave their abusers. Notes like "Lock your windows. Consider investing in a steel door."

As the threats escalate, the mystery behind Liam's disappearance intensifies. And Faith's very life will depend on finding answers.
Sounds good, right?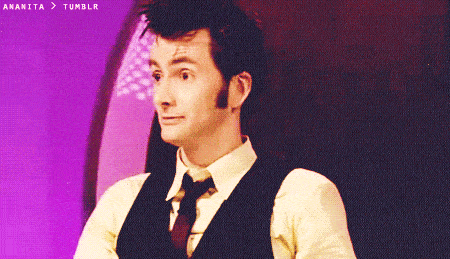 1. Please give the elevator pitch for Someone's Listening.
Faith Finley has survived a lot of trauma in her own past, so in her current profession, she helps victims of abuse. Her career is just starting to take off when a very public sex scandal stops it in its tracks. She hopes her husband, Liam, believes her when she says she says the accusations against her are lies, but when he disappears and she becomes a suspect, her world falls apart.
She doesn't handle the crisis well. It's easy to give advice to others, but as things escalate, she leans on alcohol and pills to cope with her anxiety and her worst fears. She decides to take matters into her own hands and search for the real reason behind Liam's disappearance. The closer she gets to the truth, the more she is putting herself in danger.
2. Which came first: the characters or plot line?
I always start with plot. Well, I start with atmosphere first which is not intentional, forming the idea for the book just seems to always begin with a feel–winter in Chicago or summer in rural Louisiana. I really think about the world the characters are in–the sensory details and how that will feel to a reader. Then plot because I'm an outliner. I have to know exactly where the plot is going, how it will end, what chapter each twist and turn will be in and how that will lead to the next. I cannot imagine winging any of that. I think the characters sort of materialize in my peripheral while I am plotting, and I know who they are by the time I am familiar with the plot.
3. Why do you love Faith and why should readers root for her?
Faith is suffering an unthinkable loss. I think everyone knows what loss feels like, and we all handle it differently. Simply because Faith is a psychologist doesn't mean she has the coping skills to handle the love of her life missing on top of the scandal and suspicion surrounding her. Her occupation also doesn't mean she doesnt struggle with addiction and might turn to sleeping aids or booze when her life is falling apart the way many people might do to numb some of the pain.
She's carved out a great career for herself and enjoyed some local fame, but ultimately, she is going through the darkest time of her life. When someone critiques her as "not likable" I think, would you be very likable in the midst of this much loss and uncertainty?" I don't think she needs to be a protagonist who does and says the right things to be the hero of the story. I think we root for her because she screws up and makes desperate and flawed decisions because she is desperate and flawed. We root for her because she's out there risking quite a lot to uncover the truth about her husband despite the danger, and who wouldn't want that kind of love –someone who would go to any length for their partner no matter what the cost?
4. What was your last 5 star read?
I really enjoyed the Sundown Motel by Simone St. James, and I recently started reading Lisa Jewell. It's like Christmas discovering an author you really like and you're late to the party, so they have several other books you still get to read. I just finished The Family Upstairs, and loved it.
5. What is one thing about publishing you wish someone would have told you?
It's really, really slow. I finished writing this book a year and a half ago, and finally it's getting released. It will be another year's wait for the second book. If you write fast, this is sort of torture.
Also, as a private person who only just signed up for Twitter and Instagram recently and find it hard to remember to even check, all of a sudden having your work out here for public opinion is tough. No matter how many good reviews, you can't obsess over the readers who don't like your work. Not everyone will, of course, but you have to get quickly comfortable with being out there and try not to obsess over every comment.
~~~~~~~~~~~~~~~~~~~~~~~~~~~~~~
Seraphina Nova Glass is a professor and Playwright-in-Residence at the University of Texas-Arlington, where she teaches Film Studies and Playwriting. She holds an MFA in playwriting from Smith College, and has optioned multiple screenplays to Hallmark and Lifetime. Someone's Listening is her first novel.
~~~~~~~~~~~~~~~~~~~~~~~~~~~~~~
Huge thanks to Harlequin for the invite and to Seraphina for taking the time! Someone's Listening is releasing on the 28th and buy links are above.

Have you read Someone's Listening or will you be?