I think it's pretty clear that I have an unhealthy amount of adoration for Leigh Bardugo and her words. I mean, I got a Six of Crows tattoo and she officially welcomed me to the Dregs. She's feisty and fun and I almost lose my shit every time I see her.  So it goes without saying that when I got the email from Macmillan asking if I wanted to be a part of the blog tour for Crooked Kingdom, I replied without reading the entire email.
But then it gets better…we were able to request the character we wanted to feature.  It wasn't a for sure thing, but it worked out for me because today I get to talk about Nina!!
And not only do I get to talk about Nina, Leigh has shared a bit of the behind the scenes about her as well. Before we get to all of that, let's check out the book.
Title: CROOKED KINGDOM
Author: Leigh Bardugo
Release Date: September 27, 2016
Publisher: Henry Holt and Co.
Pages: 560
Get it: Macmillan | Indiebound | Barnes & Noble | Amazon | Goodreads

Kaz Brekker and his crew have just pulled off a heist so daring even they didn't think they'd survive. But instead of divvying up a fat reward, they're right back to fighting for their lives. Double-crossed and left crippled by the kidnapping of a valuable team member, the crew is low on resources, allies, and hope. As powerful forces from around the world descend on Ketterdam to root out the secrets of the dangerous drug known as jurda parem, old rivals and new enemies emerge to challenge Kaz's cunning and test the team's fragile loyalties. A war will be waged on the city's dark and twisting streets―a battle for revenge and redemption that will decide the fate of magic in the Grisha world.
Sounds good, right?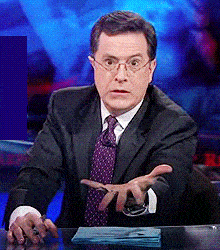 While I love all 6 of the characters, I love Nina the most.  I'm a sucker for a bad ass who is really a big ball of mush on the inside.  Nina is snarky and strong and I really want to hang out with her.  Instead of giving 6 words to describe her, I decided to quote 6 scenes in Six of Crows that I think show the full spectrum of Nina.
Six sides of Nina:
One
Kaz leaned back. "What's the easiest way to steal a man's wallet?"
"Knife to the throat?" asked Inej.
"Gun to the back?" said Jesper.
"Poison in his cup?" suggested Nina.
"You're all horrible," said Matthias.
Two
"We aren't here for the ambience," Kaz said.
"Are you aware that I could waggle my fingers and make you wet your trousers?"
"Easy, Heartrender. I like these trousers."
Three
A lump rose in her throat, and she felt the ache of tears threatening. She pressed a kiss to his temple. She knew that Kaz and the others were watching and that she was making an idiot of herself, but after so long he was finally here, in front of her, and so very broken.  "Matthias," she repeated.
"Nina?" His voice was raw but as lovely as she remembered.
"Oh Saints, Matthias," she whispered. "Please wake up."
Four
Nina snorted and lay down in the nest of pelts, propping herself on one elbow. "For Saint's sake, drüskelle, what's wrong with you? I just wanted to be warm. I promise not to ravish you in your sleep.
"I'm not afraid of you," he said irritably.
Her grin was vicious. "Then you're as stupid as you look."
Five
"Do you ever doubt yourself?"
"All the time," she said as she slid into sleep. "I just don't show it."
Six
Nina swallowed hard.  She remembered those words and what they meant. I have been made to protect you. Only in death will I be kept from this oath. It was the vow of the drüskelle to Fjerda. And now it was Matthias' promise to her.
She knew she should say something profound, something beautiful in response. Instead, she spoke the truth. "If we make it out of here alive, I'm going to kiss you unconscious."
And now here's what Leigh says about Nina:
"As bold as Nina is, she isn't one of those characters who showed up fully formed and ready to start talking. She was pretty wobbly in the first draft of Six of Crows. When I began revising, I tackled the scene where Kaz visits her at the House of the White Rose first and I started really digging into her physicality. She was hungry. She was tired. Her shoes were too tight. All of a sudden I could see Nina kicking off her slippers and flexing her toes, talking with her mouth full. That was when I really fell in love with her."
~~~~~~~~~~~~~~~~~~~~~~~~~~~~~
Leigh Bardugo is the New York Times and USA Today bestselling author of the Grisha Trilogy (Shadow and Bone, Siege and Storm, and Ruin and Rising).
She was born in Jerusalem, grew up in Los Angeles, and graduated from Yale University, and has worked in advertising, journalism, and most recently, makeup and special effects. These days, she's lives and writes in Hollywood where she can occasionally be heard singing with her band.
~~~~~~~~~~~~~~~~~~~~~~~~~~~~~
Huge thanks to the lovelies at Macmillan for sending me this invite and making me scream like a lunatic.  And all of the pie to Leigh for taking the time.  Just in case you're not already: check out her website, follow her on Twitter and Instagram, and add all of her books to your Goodreads TBR.
Definitely check out the rest of this tour for all sorts of insight from Leigh about the other Dregs.
Fierce Reads has put together a special giveaway!  Enter to win a Crooked Kingdom prize pack full of US AND UK swag (including the coveted Crooked Kingdom socks) by commenting on all 12 blog posts by 11:59 PM EST Monday, October 3, 2016.
Now…what are you most looking forward to in Crooked Kingdom?