Hi guys! Here we are for another episode of Reading Rewind!
I can't believe it's been over a year since the last time I did one of these.  I've always had the intention of rereading something, but somehow it never actually worked out.  I do already have my pick for next month, so there's a good chance it'll happen.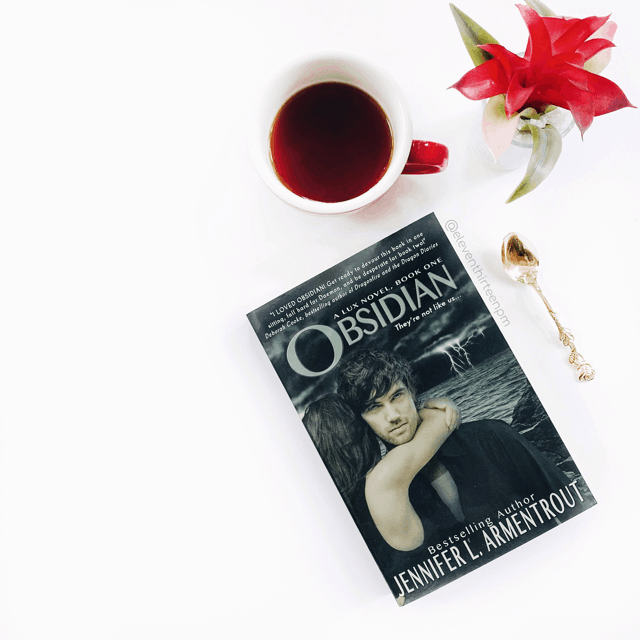 This month's choice was Obsidian by Jennifer L. Armentrout.
1. When did you originally read the book and what did you rate it?
I read it in August 2012 and rated it 5 stars.  It was also on my "all of the swoons" shelf.
2. Why did you love it?
My review said:
I just don't have words for this book. It came highly recommended and didn't disappoint.

Fantastic banter, a ridiculously hot boy and secret chapters at the end from his POV all made for an excellent read.

I can't wait to get the second book in my hands.
3. After the re-read did your rating/feelings about it change? Why or why not?
I rated the re-read 3 stars. Obviously, this didn't go the way I was expecting it to. I have a lot of fond memories of this series and being so invested in these characters. This time around…not so much.
Katy is a decent MC and she's got some potential. I enjoyed her snark and how she would snap back at Daemon and sort of try to stand up for herself. Daemon is a straight up jerk for most of the story and we don't actually get any idea of what he wants until the very end. Dee was a delight and I could have done with more of her and Katy together.
Plot wise, it was rough going for the first half of the story. Katy's entire inner monologue is all about how hot Daemon is and that got really old, really quickly. Their insane hot and cold was annoying and it seemed like the "action" part didn't actually progress anything. And while I realize that a lot of things weren't answered due to it being a series, the ending left a lot to be desired.
Overall, I'm seriously thinking about skimming the next book just to see if any of it will hold up for me, but I also don't know how much ambition I have.

Have you read Obsidian? What did you think?