When I got the chance to participate in the blog tour for The Summer Set by Aimee Agresti, I couldn't sign up fast enough.  I loved her YA series and was excited to read the new book.
Before we get to Aimee's answers, let's check out the book!
Title: The Summer Set
Author: Aimee Agresti
Pages: 384
Pub Date: May 12, 2020
Publisher: Graydon House
Find it: HQN | Indiebound | B&N | Amazon | Goodreads

With a setting inspired by the real-life Williamstown Theatre Festival in the Berkshires where stars like Bradley Cooper, Gwyneth Paltrow, Lauren Graham, and Chris Pine have performed, The Summer Set is a salacious rom-com, beach read perfect for Broadway nerds and Hollywood gossips alike.

Charlie Savoy was once Hollywood's hottest A-lister. Now, ten years later, she's pushing forty, exiled from the film world back at the summer Shakespeare theater in the Berkshires that launched her career—and where her first love, Nick, is the artistic director.

It's not exactly her first choice. But as parts are cast and rehearsals begin, Charlie is surprised to find herself thriving: bonding with celebrity actors, forging unexpected new friendships, and even reigniting her spark with Nick despite their complicated history.

Until Charlie's old rival, Hollywood's current "It Girl," is brought on set, threatening to undo everything she's been working towards. As the drama amps up both on the stage and behind the curtains, Charlie must put on one heck of a show to fight for the second chance she deserves in her career and in love.
Sounds good, right?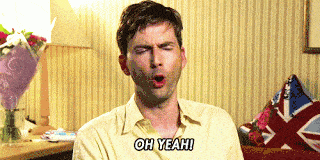 1. Please give your elevator pitch for The Summer Set.
Gladly! The Summer Set is a romp about a former Hollywood It Girl—Charlie Savoy—who flamed out, left the film world and now is almost 40 and back at the summer Shakespeare theater where she got her start as a teen….and where her ex is the artistic director. Drama and hijinks ensue! But it's really a universal story about old flames, old friends, old rivals and second acts: having the courage to shake up your life!
2. Which came first: the characters or plot line?
They sort of arrived together! This idea has been with me for a long time: I always had Charlie, my main character, and this sense of wanting her to be embarking on a "second act." I wanted to tell the story of a bold, wild child kind of star who flamed out early and had to start over and figure out what she truly wanted. I always knew this character would be the type who seemed confident to anyone watching but was actually much more vulnerable deep down. Someone who's acting as much offstage as onstage!
3. Why do you love Charlie and why should readers root for her?
I really loved writing this character: she's impulsive and aggressive and tough and uncontrollable. But all of her bravado is covering up how out of place she feels, how nervous she is to be back in the theater world after feeling like she failed in her film career. Anyone who has ever tried to act like they had it all together while actually being unsure on the inside (which I think is all of us, right?!) will understand Charlie and feel she's a kindred spirit.
4. What was your last 5 star read?
I just re-read a favorite–THE LOST VINTAGE by the wonderful Ann Mah! It's an absolute gem of a novel about love, secrets and drama in French wine country. Beautiful writing, fantastic storytelling and it also satisfies the wanderlust we're all feeling these days.
5. What is one thing about publishing you wish someone would have told you?
Oh wow, I feel like even five books in, I'm still learning! But I think one thing I never would've expected before I published my first novel is that every time a book comes out you feel that HUGE excitement but also that little rush of nerves, like: "OMG this thing that, for years, only lived in my head and on my laptop is now out there!!! Aaaah!" Or maybe that's just me? ;)
~~~~~~~~~~~~~~~~~~~~~~~~~~~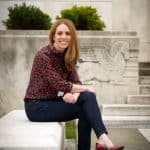 Aimee Agresti is the author of Campaign Widows and The Gilded Wings trilogy for young adults. A former staff writer for Us Weekly, she penned the magazine's coffee table book Inside Hollywood. Aimee's work has also appeared in People, Premiere, DC magazine, Capitol File, the Washington Post, Washingtonian, the Washington City Paper, Boston magazine, Women's Health and the New York Observer, and she has made countless TV and radio appearances, dishing about celebrities on the likes of Access Hollywood, Entertainment Tonight, E!, The Insider, Extra, VH1, MSNBC, Fox News Channel and HLN. Aimee graduated from Northwestern University with a degree in journalism and lives with her husband and two sons in the Washington, DC, area.
~~~~~~~~~~~~~~~~~~~~~~~~~~~
Huge thanks to Graydon House for the invite and to Aimee for taking the time.  The Summer Set is out now and the buy links are above.

Have you read The Summer Set or will you? What's your favorite play?