A few months ago, it was announced that The Babysitters Club was getting turned into a Netflix show and I was basically beside myself.  I grew up with the series and I still have fond memories of devouring the books as they came out.
So, just in case you haven't had a chance to see the things that have been released, I wanted to share them!  But, before we get to the teaser trailer and some still shots, let's check out the synopsis:
Title: The Babysitters Club
Season: One
Episodes: 10
Release Date: July 3, 2020
Platform: Netflix

Synopsis: THE BABY-SITTERS CLUB is based on the best-selling book series, that follows the friendship and adventures of Kristy Thomas, Mary-Anne Spier, Claudia Kishi, Stacey McGill, and Dawn Schafer as the middle-schoolers start their babysitting business in the town of Stoneybrook, Connecticut. Ann M. Martin, the beloved series author and producer on the new series, was the first to conceive the idea of these inspiring young girls with different backgrounds, personalities and opinions that were brought together by a business venture they conceived and bonded through the friendships they forged. The adaptation of the contemporary dramedy that continues to champion friendship, female empowerment and entrepreneurship was led by Rachel Shukert (Glow) as showrunner and Lucia Aniello (Broad City) as executive producer and director.

Cast: Sophie Grace, Malia Baker, Momona Tamada, Shay Rudolph, Xochitl Gomez, Alicia Silverstone, Mark Feuerstein, and Marc Evan Jackson
First up, the teaser trailer:
And now some character stills: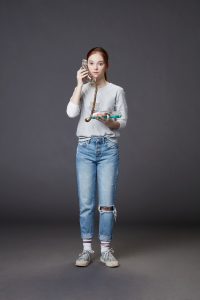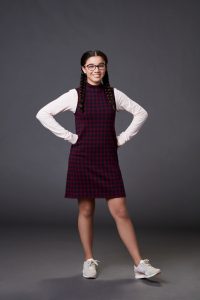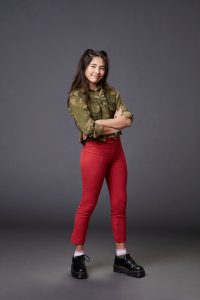 Lastly, what author/producer Ann M. Martin has to say about this adaptation:
"The timing of this series was really a decision made by the fans — the original readers of the books who are now in their thirties and forties. Many of them have become writers, editors, producers. There was just so much renewed interest in the books from these adults who had read them when they were kids. Netflix picked up the series and I was lucky to be able to work with this wonderful team of mostly women who were all long-time ​Babysitters Club fans. It was just great to know that these stories were in the hands of people who felt so passionate about the books. I knew that the series was in good hands."
Anyone else counting down the days?
Huge thanks to Netflix for providing the photos, trailer, and quote.

Did you read The Babysitter's Club books? Who was your favorite? Will you be watching the show?