I am a huge fan of Jenn Bennett's and her words are some of my favorites.  I have loved all of her YA books and I feel fairly certain I'll love her adult stories too, as soon as I get to them.  When I got my greedy hands on Jenn's newest book, Starry Eyes, I devoured it and then couldn't sign up for the blog tour fast enough.
Before we get to Jenn's mini interview, let's check out the book!
Title: Starry Eyes
Author: Jenn Bennett
Pages: 432
Publisher: Simon Pulse
Pub Date: April 3, 2018
Find it: Simon & Schuster | Indiebound | B&N | Amazon | Goodreads

Ever since last year's homecoming dance, best friends-turned-best enemies Zorie and Lennon have made an art of avoiding each other. It doesn't hurt that their families are the modern day, Californian version of the Montagues and Capulets.

But when a group camping trip goes south, Zorie and Lennon find themselves stranded in the wilderness. Alone. Together.

What could go wrong?

With no one but each other for company, Zorie and Lennon have no choice but to hash out their issues via witty jabs and insults as they try to make their way to safety. But fighting each other while also fighting off the forces of nature makes getting out of the woods in one piece less and less likely.

And as the two travel deeper into Northern California's rugged backcountry, secrets and hidden feelings surface. But can Zorie and Lennon's rekindled connection survive out in the real world? Or was it just a result of the fresh forest air and the magic of the twinkling stars?
Sounds good, right?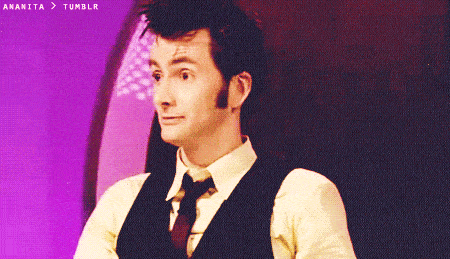 Without spoilers, which scene was your favorite to write?
The romance in STARRY EYES is between two characters, Lennon and Zorie, who have been avoiding each other. They were once a thing, and then they weren't, and now their families hate each other. So, because they haven't really interacted in almost a year, they're almost strangers when they're thrown together on a group camping trip. And they share a series of scenes in which they're sort of reconnecting awkwardly and testing each other's boundaries—my favorite kinds of scenes. Anywho, one of these takes place in a tent cabin at the part of the trip. During a group conversation, Lennon is seemingly asking innocent questions about another character's cologne on the surface. But the subtext is that Lennon is trolling Zorie, trying to get a reaction from her, and everyone in the tent is obvious but the two of them. I laugh every time I read Lennon's lines.
~~~~~~~~~~~~~~~~~~~~~~~~~~
Jenn Bennett is an award-winning author of young adult books, including: Alex, Approximately; The Anatomical Shape of a Heart (aka Night Owls in the U.K.); and Starry Eyes. She also writes romance and urban fantasy for adults. Her books have earned multiple starred reviews, won the Romance Writers of America's prestigious RITA® Award, and been included on Publishers Weekly Best Books annual list. She lives near Atlanta with one husband and two dogs.
Website | Twitter | Facebook | Instagram | Goodreads
~~~~~~~~~~~~~~~~~~~~~~~~~~
Huge thanks to the ladies at FFBC for the invite and to Jenn for taking the time.  Make sure you're checking out the rest of the blog tour for extra goodies and keep scrolling for a giveaway!
**Good Luck!!**