when i received the invite to take part another "conversations with the artisans" series with some of the cast and crew who worked on CODA, i couldn't sign up fast enough. I really love learning about the process of making a movie or tv show, so these have been a lot of fun for me.
before i share some of the highlights of the conversation, let's check out the details of the movie and trailer.
Title: CODA
Director: Sian Heder
Format: Digital
Platform: Apple TV+
Time: 112 minutes
Release Date: August 13, 2021

Synopsis: Ruby is the only hearing member of a deaf family from Gloucester, Massachusetts. At 17, she works mornings before school to help her parents and brother keep their fishing business afloat. But in joining her high school's choir club, Ruby finds herself drawn to both her duet partner and her latent passion for singing.

Cast: Emilia Jones, Eugenio Derbez, Troy Kotsur, Ferdia Walsh-Peelo, Daniel Durant, Marlee Matlin

Adapted from: The Belier Family
the conversation started immediately and everyone jumped right in.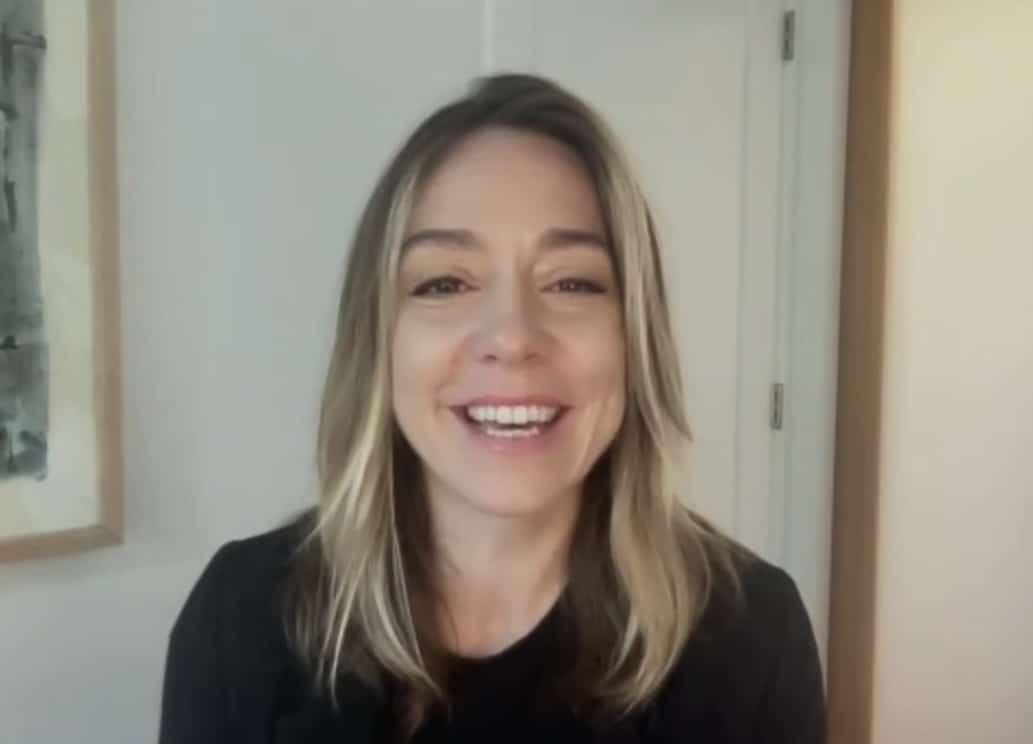 Sian, can you talk about the genesis of the song and the conversations that you had with Marius about it?
Sian Heder (director): We actually got shut down in our post process so we were rushing to finish the film and the pandemic happened and everyone went into lockdown. We were supposed to do a post in Montreal and suddenly we were trapped in our houses and wiping down our groceries with Clorox.
I think Nick, Marius, and I had not really thought about doing an end song. We didn't have music for the credits, we needed to figure that out and suddenly, we had time.
This is a film that's largely about music and we had an incredible artist in the lead and we had watched Emilia's voice grow over the course of shooting and expand and we were all kind of excited about her as an artist. I think it was an opportunity to create an almost epilogue for the song where we could we could say one more thing about Ruby.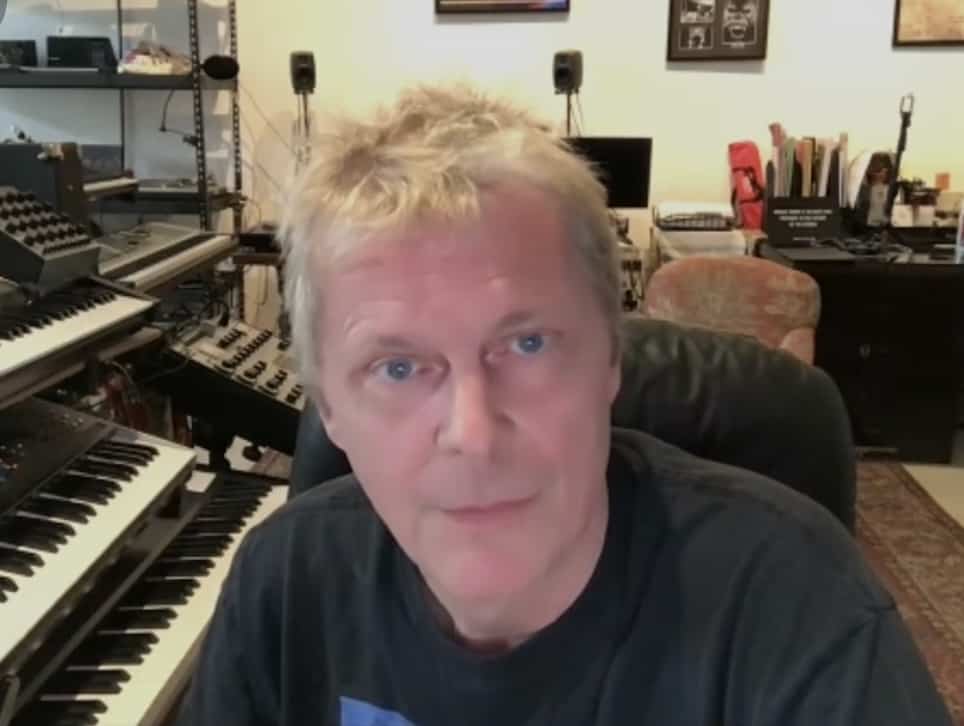 Marius de Vries (composer): I was very excited by the idea because we'd all seen Emilia's growth as a singer from the three months of prep that we did through the film and it just seemed a shame to stop at that point.
And also it just made total sense because that look on Ruby's face as she drives off into the distance. To us, she's reached a kind of level of acceptance that some of the issues she's faced have been resolved. It's slightly ambiguous and it just leaves a question mark. Which I think this song gave us an opportunity to answer which is: how does she get on and how does she make peace with the sacrifices that she's had to make? How does she look back on the story that we just told with the benefit of a little bit of hindsight, which makes it a song about perspective.
Emilia, will you talk about performing the song and getting to go on this reflected journey with Ruby at the end?
Emilia Jones (actor): for me, because I worked for nine months before shooting and then we shot and we shot in 30 days and it was so intense. There was so much love when we were shooting and it was such hard work and such a challenge.
When we finished, I was so sad and I kind of thought what am I going to do with my life now I've been living and breathing the singing lessons and the sign language lessons. I was honestly devastated when it was over.
When Sian called and said we were going to do the song, I was over the moon because I missed being Ruby and I missed immersing myself and how she feels.
I had never had a singing lesson before CODA And I really really grew to love it. I love singing.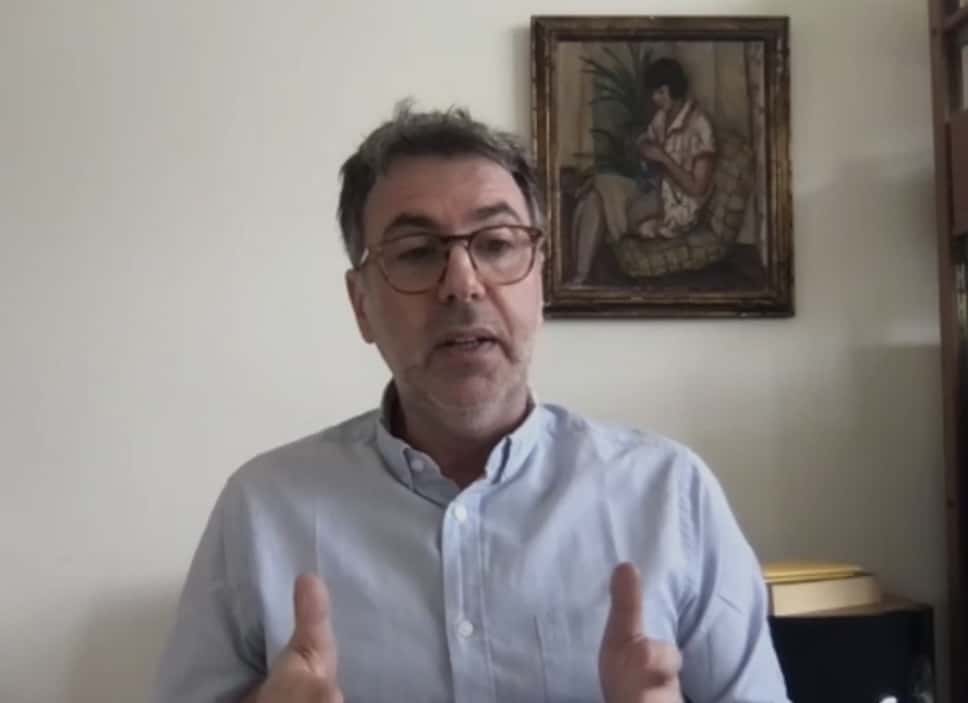 Ruby's songs and her development as a singer were obviously something to track, find the ebb and for. Can you tell me about how you balanced watching her progression and growth as a singer and following the drama?
Geraud Brisson (editor): The songs and the way they were performed seemed to reflect Ruby's journey throughout the movie and that was mapped out in Sian's head. We were pretty careful to make sure that every moment felt like any other scene in the film and to try to, especially in a couple spots where the songs are very prominent, to make sure that it was not suddenly that we were steering away from being a musical number, but a musical moment.
There are a lot of complex emotional dynamics to cover in this film within the family of four, especially when there may be a fifth or sixth person involved. How did you design your coverage so that everything and everyone can be tracked during the same?
Paula Huidobro (cinematographer): The cinematography of CODA was to be very realistic and sort of simple in a way not to take away from the emotions. The film was complex enough with the whole family dynamic and the beauty of the space and nature. We basically wanted to be simple and let the story be told by itself almost.
So what does that mean, to be simple in this case? Is it a lot of coverage that just lets you capture action and then put it together later? Is it really composed shots?
Paula Huidobro (cinematographer): I guess it's being more objective. It was important to capture the hands because of the nature of the family and that sort of eliminated the extreme close-ups which you often rely on. And also in the blocking of the scenes, the actors had to be able to see each other. They couldn't deliver a line while they were walking away, so things had to be on camera and that created some of the frame choices.
What interested you most about creating the world of CODA?
Diane Lederman (production designer): What was interesting about CODA to begin with was the script. I'm tearing up right now because I've been watching the trailer and I can honestly say it was one of the best experiences of my life.
Vanessa Knoll (set decorator): It was Diane's enthusiasm that brought me on. Her passion and desire to bring the story to light. When you see something like that and read a script like coda, you just know that you want to be a part of something like that.
Were all of the locations actual practical locations or were there any locations built on stage?
Diane Lederman (production designer): well, the film is rather low budget and we wanted to build many of our sets, but we couldn't afford it. So it was primarily location. The house that we shot in was a practical house, but we might as well have built it. We discovered too late that it was falling apart, so we had to shore up the entire foundation of the house. Internally, we had a shore up the second floor. We could only have a minimum crew going in and out. It was kind of a disaster in some ways, but it worked out so beautifully and we created such a realistic environment in the home that it was worth all of the heartache and toil.
From a set decorating perspective, how did that affect your approach to bringing these locations to life?
Vanessa Knoll (set decorator): I think you go into some places sometimes and everyone has this idea of what might be perfect. It starts off so perfect, but we have to give that added element of what the story needs, so we have these base locations and these beautiful environments that we got to go in and create our own world.

huge thanks to apple tv+ for the invite to watch this. CODA is streaming on Apple TV+.
Have you watched CODA? do you plan to?