When I got the invite to interview Alexandria Bellefleur, I couldn't respond fast enough. I loved Written in the Stars and was so excited to help promote Hang the Moon.
Before we get to Alexandria's answers, let's check out the book!
Title: Hang the Moon
Author: Alexandria Bellefleur
Pages: 384
Publisher: Avon Books
Pub Date: May 25, 2021
Find it: HC | Indiebound | Bookshop | Goodreads

In a delightful follow-up to Written in the Stars, Alexandria Bellefleur delivers another #ownvoices queer rom-com about a hopeless romantic who vows to show his childhood crush that romance isn't dead by recreating iconic dates from his favorite films…

Brendon Lowell loves love. It's why he created a dating app to help people find their one true pairing and why he's convinced "the one" is out there, even if he hasn't met her yet. Or… has he? When his sister's best friend turns up in Seattle unexpectedly, Brendon jumps at the chance to hang out with her. He's crushed on Annie since they were kids, and the stars have finally aligned, putting them in the same city at the same time.

Annie booked a spur-of-the-moment trip to Seattle to spend time with friends before moving across the globe. She's not looking for love, especially with her best friend's brother. Annie remembers Brendon as a sweet, dorky kid. Except, the 6-foot-4 man who shows up at her door is a certified Hot Nerd and Annie… wants him? Oh yes.

Getting involved would be a terrible idea—her stay is temporary and he wants forever—but when Brendon learns Annie has given up on dating, he's determined to prove that romance is real. Taking cues from his favorite rom-coms, Brendon plans to woo her with elaborate dates straight out of Nora Ephron's playbook. The clock is ticking on Annie's time in Seattle, and Brendon's starting to realize romance isn't just flowers and chocolate. But maybe real love doesn't need to be as perfect as the movies… as long as you think your partner hung the moon.
Sounds good, right?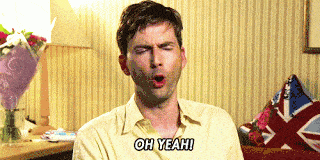 1. Please give the elevator pitch for Hang the Moon.
A hopeless romantic dating app creator vows to show his childhood crush that romance isn't dead by recreating iconic dates from his favorite movies.
2. Why do you love Annie and Brendon and why should readers root for them?
Brendon is a hopeless romantic who loves love, even though he himself has never been in love. Annie's a bit jaded and tired of getting her hopes up only to be let down when it comes to dating. They each have strong beliefs about love and romance, and over the course of HANG THE MOON, they take the time to really listen to each other and learn from each other. Even though the book takes place over a relatively short span of time, I wanted to give Annie and Brendon a really solid and stable foundation rooted in communication. They've got chemistry, but I also think their willingness to listen and grow makes their HEA worth rooting for.
3. While setting up the story line for Brendon, were there any plot points you immediately knew you wanted to include?
I knew I wanted to include nods to some of my favorite rom-com moments & to sort of pay homage to the grand gesture. Without spoilers, I had a few gestures in mind, but I also knew that I wanted every elaborate date that Brendon planned to go slightly wrong. Not only for comedic effect, but also to challenge Brendon's ideas around what's actually romantic. What appears to be a failure on the surface actually brings Brendon & Annie closer together.
4. Were there any weird things you googled while researching? 
I wouldn't necessarily say that it's weird, but I spent an absurd amount of time studying ferry schedules before ultimately deciding to take creative liberties. Oh! This isn't weird, but I do think it's funny. I have an android phone and for some reason, I tend to give my characters iPhones, so I always have to google to doublecheck that when they get texts or notifications that I'm describing it right.
5. Without spoilers, which scene was your favorite to write?
Definitely the Ferris wheel and karaoke scenes! Those were super fun to write.
Speed(ish) round:
1. You find out you're being published for the first time. Describe the next 5 minutes.
After I got the call from my agent, those first five minutes involved a lot of excited squealing and jumping up and down while repeating over and over again, "I'm going to be published."
2. What 3 things would you take to a desert island?
My practical side wants to say a water filter, first aid kit, and fishing net. But let's pretend I don't need a water filter and that there's such a thing as a Kindle with a battery that never dies and I'll go with that.
3. You can only read one book for the rest of your life. What is it?
Ooh, this is impossible! I'm going to cheat and pick one contemporary and one historical. Romancing the Duke by Tessa Dare & Kyland by Mia Sheridan.
4. What is the one thing about publishing you wish someone would have told you?
To bring tissues with me the first time I went to a bookstore after my book released. I wasn't prepared to get quite so emotional in the middle of Barnes and Noble the first time I saw my book on a shelf.
5. You wake up and discover that you are Bella in Twilight.  You know how it plays out.  What do you do differently?
Hmm, that's tough! In the end, everything worked out pretty nicely for Bella so I don't actually know if I'd do anything differently. Maybe I'd have someone else open my birthday presents for me to prevent that whole papercut fiasco in New Moon.
~~~~~~~~~~~~~~~~~~~~~~~~~~~
Alexandria Bellefleur is a national bestselling author of swoony contemporary romance often featuring loveable grumps and the sunshine characters who bring them to their knees. She was a 2020 winner of The Ripped Bodice Awards for Excellence in Romantic Fiction and was a 2018 Romance Writers of America Golden Heart finalist.
~~~~~~~~~~~~~~~~~~~~~~~~~~~
Huge thanks to Avon Books for the invite and to Alexandria for taking the time.  Hang the Moon is out now and buy links are above.
Have you read these books? Do you plan to?