Hi guys! Here we are for another episode of Reading Rewind!
And yeah, I'm cheating again. That seems to be a reoccurring thing for me when it comes to these posts.  To be completely honest, I've been sort of jonesing for a reread of this book, so I just decided to treat myself. Getting a blog post out of it is just a bonus.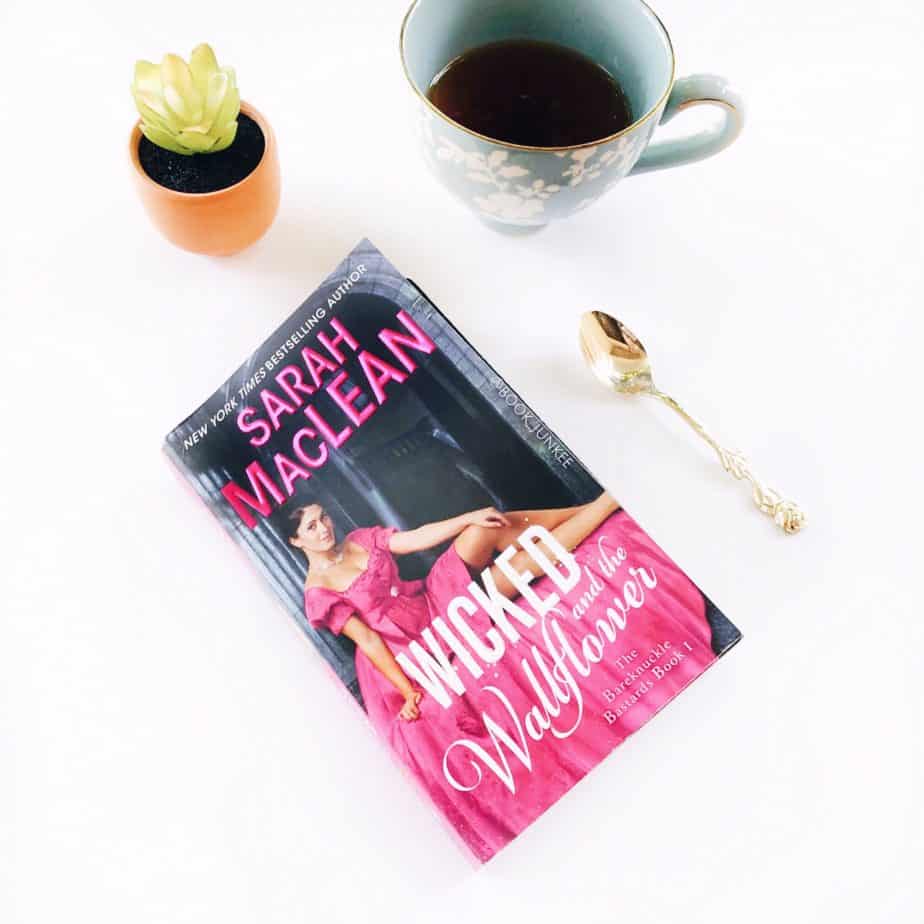 This month's choice was Wicked and the Wallflower by Sarah MacLean.
1. When did you originally read the book and what did you rate it?
I read it in June 2018 and rated it 5 stars.  It's also on my "will forever reread" shelf and was one of my top books of 2018.
2. Why did you love it?
My review said:
Well, I was in a weird mood slash slump sort of thing when I started this book and it was literally the perfect thing.

I love love loved Felicity and Devil. She's sassy and picks locks and he's a marshmallow with a gruff exterior. They're both so stubborn and have things in common and their banter is some of the best. The chemistry is off the charts and I absolutely adored all of the scenes of them together.

Plot wise, it was fantastic. There was some push and pull and of course there's the push away because sacrifice, but it doesn't last too long. The ending is perfection and the epilogue wasn't enough because I wasn't ready for it to be over.

This will definitely be a book I reread. I'm seriously debating starting it all over again. I'll just be over here waiting for the next book in the series.
And yeah, I absolutely read it in it's entirety the very next day…part of it while at work.
3. After the re-read did your rating/feelings about it change? Why or why not?
I rated the re-read 5 stars, like I knew I would. I loved Felicity's lock picking and Devil's sneaking and how they just couldn't stay away from each other.  I loved the loyalty between Devil and his siblings and how they would do anything for each other.
My review really hasn't changed at all because I still love Devil and Felicity so much.  I need to see them in the next book.

Want details on Reading Rewind? Check the original post!

Have you read Wicked and the Wallflower? What did you think?