When I got the invite to be part of the blog tour for The Boneless Mercies, I couldn't say yes fast enough.  I've been a fan of April's since her first book and I'm 100000% here for anything she writes.
Before we get to my mini interview with her, let's check out the book!
Title: The Boneless Mercies
Author: April Genevieve Tucholke
Pages: 384
Publisher: Farrar, Straus and Giroux
Pub date: October 2, 2018
Find it: Macmillan | Indiebound | B&N | Amazon | Goodreads

A dark standalone YA fantasy about a band of mercenary girls in search of female glory.

Frey, Ovie, Juniper, and Runa are the Boneless Mercies—girls hired to kill quickly, quietly, and mercifully. But Frey is weary of the death trade and, having been raised on the heroic sagas of her people, dreams of a bigger life.

When she hears of an unstoppable monster ravaging a nearby town, Frey decides this is the Mercies' one chance out. The fame and fortune of bringing down such a beast would ensure a new future for all the Mercies. In fact, her actions may change the story arc of women everywhere.
Sounds good, right?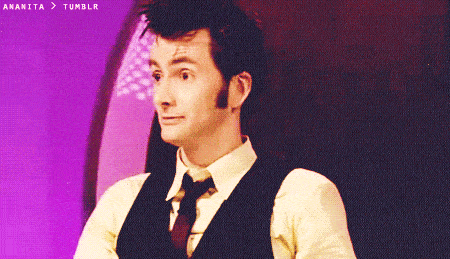 1. Please give the elevator pitch for Boneless Mercies.
The Boneless Mercies is a gender flipped retelling of Beowulf. Four mercenary young women decide to leave behind the death trade and attempt to kill a monster. It's a book about heroes, and bravery, and friendship, and glory.
2. Which came first: the world or the characters?
The world. I decided I wanted to write a cold Norse fantasy long before I wrote the first word of the book.
3. What three things would you take to a desert island?
A large quilt, a yurt, and one of my dogs.
4. You can only read one book for the rest of your life. What is it?
Jonathan Strange & Mr Norrell . . . it has everything—humor, sorcery, magicians, atmosphere, greed, human folly, evil fairies.
~~~~~~~~~~~~~~~~~~~~~~
April Genevieve Tucholke is the author of Between the Devil and the Deep Blue Sea, Between the Spark and the Burn, Wink Poppy Midnight, and The Boneless Mercies. Her books have been published in fourteen countries, and have received eight starred reviews. They have been selected for the Junior Library Guild, Kids' Indie Next picks, and YALSA Teens Top Ten.
When she's not writing, April likes walking in the woods, exploring abandoned houses, and drinking expensive coffee. She currently resides in the Pacific Northwest with her husband.
~~~~~~~~~~~~~~~~~~~~~~
Huge thanks to Macmillan for the invite and to April for taking the time.
Now. Fierce Reads has had some of these gorgeous necklaces made and they're offering one up for a giveaway! Keep scrolling for the Rafflecopter. Good luck!!