I don't remember how I got my hands on a copy of The Rules for Disappearing, but I loved it and wanted the sequel in my greedy hands as soon as I could get it.  The lovely Rachel had an arc of The Rules for Breaking and was more than willing to let me borrow it.  After I was done with it and I flailed about, I asked Ashley for an interview.  And she said yes!
Before we get to her answers, let's check out the book!
Anna Boyd almost lost her life to get what she wanted most in the world: freedom.

But just when it seems that her family has finally escaped Witness Protection, the illusion that Anna could resume a normal life comes crashing down.

The deadly man Anna knows as Thomas is still on the loose, and now he's using her as a pawn in a dangerous game with the drug cartel determined to silence her forever. When Thomas and a mysterious masked man capture not only Anna but also her fragile younger sister and her boyfriend, Anna decides it's time to break all the rules-even if it means teaming up with the lesser of two evils.

Anna will do whatever it takes to protect the people she loves and win her life back once and for all. But her true enemies are hidden in plain sight. Before long, Anna will learn that putting her trust in anyone may be the last mistake she ever makes.
Sounds great, right?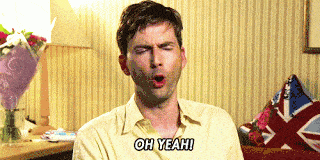 1. Where did the idea for the Rules series come from?
The idea for THE RULES FOR DISAPPEARING started with what is now the opening scene where Meg has to change her appearance. That image of her was so clear to me, almost like a movie playing in my head. And I kept thinking, "Why would someone have to change who they were? Who is she hiding from?" The rest of the story grew from that. I had always been fascinated with the Witness Protection Program and I knew I wanted this story set in my home state of Louisiana.
2. I know why I love Anna and Ethan. Why do you love them and why should we root for them?
I'm so glad you love them! For me, I love that Anna is tough when it comes to protecting those she loves but also tender, especially when it comes to Teeny. And Ethan is everything I love about a southern boy – strong, capable and gentlemanly. There are bits of my husband in him – he's a farm boy, too. I think Anna and Ethan bring out the best in each other and they were so fun to write.
3. What was the weirdest thing you googled while researching?
Love this question. I googled lots and lots about the Witness Protection Program but as you can imagine – there's not much out there. I also googled how to permanently remove the fingerprints from your fingers. The results were pretty nasty. I now have more knowledge than I ever thought I would about: guns, subsonic bullets and vampire myths of the French Quarter.
4. What was your favorite part of writing this series?
Probably bringing my favorite parts of Louisiana to life. Sometimes we get portrayed in a really bad light and I wanted to make sure the reader could get a glimpse of what it's like to live here. It really is a wonderful place. And the kissing scenes between Anna and Ethan were fun, too!
Speed [ish] round:
1. You get the call/email/letter that says you're being published for the first time. What happens next?
I screamed out loud and scared everyone in the carpool line outside my kids' school.
2. What three things would you take to a desert island?
Sunscreen (because I ALWAYS burn), a hammock and a book.
3. You can only read one book for the rest of your life. What is it?
Gah! This is hard. I can't pick…I just can't.
4. Who are your favorite swoony boys?
I adore Etienne from ANNA AND THE FRENCH KISS. Trevor from PIVOT POINT is a favorite, too. I'm in a critique group with Megan Miranda and Elle Cosimano and I fell in love with Decker from VENGEANCE and Reece from NEARLY GONE from the first drafts of those books.
5. Are there any authors that you fangirl over?
When I'm around other authors – I'm nothing but a fangirl! I would love to meet Elizabeth Wein – CODE NAME VERITY was amazing.
~~~~~~~~~~~~~~~~~~~~~~~~~~~~~~~~~~~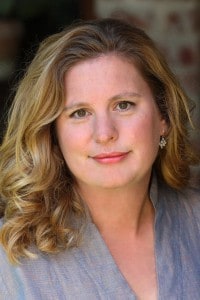 I met my husband fresh out of high school. We've been married for more years than I have fingers to count on and we have three incredible sons ranging from kindergarten to middle school age. We live in northwest Louisiana in the "almost" country. Almost meaning: we are surrounded by crops (mainly cotton and corn) but only ten minutes from town. It's the perfect combination.
I spent ten years as a wedding photographer so most of my Saturday nights included eating cake, realizing no shoe is comfortable after standing for more than six hours and inevitably watching some groomsman do the alligator across the dance floor. Good times!
I'm a licensed Landscape Horticulturist and help my husband run our commercial lawn and landscaping business. We also custom harvest pecans and have cows. Yes, cows.
And I write – particularly young adult thrillers. And I love it! I'm represented by Sarah Davies with Greenhouse Literary and my debut, THE RULES FOR DISAPPEARING (Disney Hyperion) is available now. The sequel will be published in Summer 2014.
~~~~~~~~~~~~~~~~~~~~~~~~~~~~~~~~~~~
Huge thanks to Ashley for dealing with all of my fangirling taking the time!  Make sure you're subscribing to her blog, following on her on Twitter, liking her Facebook page and adding all of her books to your Goodreads shelf.
Now.  Are your greedy hands itching for a copy of The Rules for Breaking? Ashley has so very nicely donated a hardcover copy for a giveaway! Contest is international, winner will give me their address and I'll be forwarding it to Ashley.  Additional rules are here.
**Good Luck!!**