I don't think it's a secret how much I love Kasie West.  She's a go-to favorite of mine and I love all of her books.  So of course when I saw the blog tour for her newest title, Lucky in Love, I signed up as fast as I could.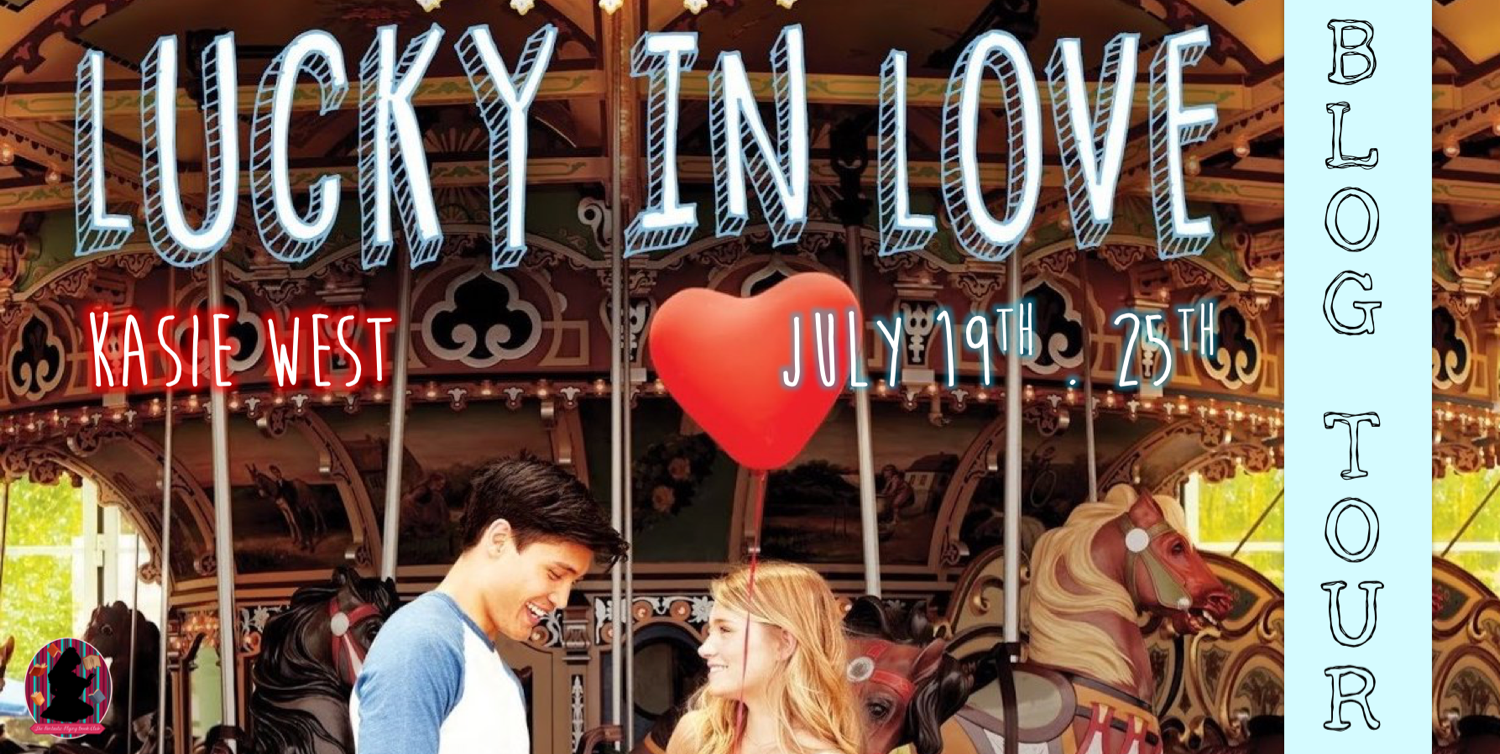 Before we get to the quick interview with Kasie, let's check out her book!
Title: Lucky in Love
Author: Kasie West
Pages: 352
Publisher: Point
Pub Date: July 25, 2017
Find it: Indiebound | B&N | Amazon | Goodreads

In this new contemporary from YA star Kasie West, a girl who wins the lottery learns that money can cause more problems than it solves, especially when love comes into the picture.

Maddie doesn't believe in luck. She's all about hard work and planning ahead. But one night, on a whim, she buys a lottery ticket. And then, to her astonishment —

She wins!

In a flash, Maddie's life is unrecognizable. No more stressing about college scholarships. Suddenly, she's talking about renting a yacht. And being in the spotlight at school is fun… until rumors start flying, and random people ask her for loans. Now, Maddie isn't sure who she can trust.

Except for Seth Nguyen, her funny, charming coworker at the local zoo. Seth doesn't seem aware of Maddie's big news. And, for some reason, she doesn't want to tell him. But what will happen if he learns her secret?

With tons of humor and heart, Kasie West delivers a million-dollar tale of winning, losing, and falling in love.
Sounds good, right?
1. Please give the elevator pitch for Lucky in Love.
Girl wins the lottery. Everything changes.
2. What sparked the idea?
I've always been fascinated with the lottery and what a big chunk of money like that would do to someone's life.
3. Why do you love Maddie and Seth and why should we root for them?
I love Maddie because she is hard working, caring, loyal and passionate. Seth is fun-loving, sweet and has a big heart. And together they are adorable. You should root for them because they bring out the best in each other and are their happiest when together.
4. Without spoilers, what was your favorite scene to write?
I love the first date scene. I also love the window-writing scene.
5. What was your last 5 star read?
I recently discovered Kim Culbertson, so I've been going through her backlist. The most recent book of hers that I read, is called Catch a Falling Star and I loved it.
~~~~~~~~~~~~~~~~~~~~~~~~~~~
I write YA. I eat Junior Mints. Sometimes I go crazy and do both at the same time. My novels are: PIVOT POINT and its sequel SPLIT SECOND. And my contemporary novels: THE DISTANCE BETWEEN US, ON THE FENCE, THE FILL-IN BOYFRIEND, PS I LIKE YOU, and BY YOUR SIDE. My agent is the talented and funny Michelle Wolfson.
Website | Twitter | Facebook | Instagram | Goodreads
~~~~~~~~~~~~~~~~~~~~~~~~~~~
Huge thanks to FFBC for the invite and to Kasie for always taking the time.  Make sure you're checking out the rest of the blog tour for extra goodies and keep scrolling for a giveaway!!
**Good Luck!!**