I'm not sure how I first found Michelle Gagnon and her books.  I do know that I enjoyed them and after meeting Michelle, I knew I would be fangirling over her in the future. So, of course, when I saw a chance to be part of the blog tour for Michelle, I immediately signed up.
But before we get to Michelle and the interview, let's check out the books, shall we?
Sixteen-year-old Noa has been a victim of the system ever since her parents died. Now living off the grid and trusting no one, she uses her computer-hacking skills to stay safely anonymous and alone. But when she wakes up on a table in an empty warehouse with an IV in her arm and no memory of how she got there, Noa starts to wish she had someone on her side.

Enter Peter Gregory. A rich kid and the leader of a hacker alliance, Peter needs people with Noa's talents on his team. Especially after a shady corporation called AMRF threatens his life in no uncertain terms.

But what Noa and Peter don't realize is that Noa holds the key to a terrible secret, and there are those who'd stop at nothing to silence her for good.

Fans of The Girl with the Dragon Tattoo will devour the story of Noa, a teen soul mate to Lisbeth Salander.
and
Noa Torsen is on the run. Having outsmarted the sinister corporation Pike & Dolan, Noa and her friend Zeke now move stealthily across the country, protecting runaways before they become test subjects for P&D's horrific experiments. Noa knows all too well what that feels like: Whatever they did to her has left her exhausted and scared.

Back in Boston, Peter anxiously follows Noa's movements from his computer, using his hacker skills to feed her the information she needs to stay alive. But he's desperate to do something more, especially when he learns what P&D has done to his ex-girlfriend Amanda.

Then, in an explosive confrontation, Noa and her team are trapped in the one place they thought was safe. It will take everything Noa and Peter have to bring down the corporation before it gets them first. And with no one to trust and enemies hiding at every turn, they may be the only people alive who can.

This stunning second book in the critically acclaimed Don't Turn Around trilogy raises the stakes to their absolute limit and will leave readers begging for the exciting conclusion, Don't Let Go.
Sounds good, right?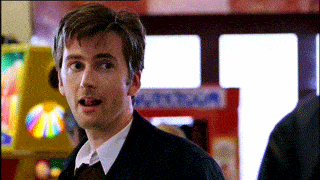 1. Where did the idea for the PERSEFoNE series come from?
An editor and I collaborated on the basic premise; we knew that Noa would wake up on a table with an IV in her arm and no memory of how she got there, and that Peter would have his house broken into after hacking into a website. But from there, it really progressed in fits and starts. I'm not an outliner, so one idea just led to the next. When I sat down to write every day, I rarely had any idea how Noa was going to get out of her latest predicament unscathed–for me, that's the fun part (while simultaneously being the most terrifying!)
2. What do you love most about Noa and Peter and why should we root for them?
The thing about writing a trilogy is that the characters have an arc that takes place over three books; who they were at the outset changes dramatically by the end. Noa starts off as kind of a younger version of Lisbeth Salander: after losing her parents at a young age, and suffering through some pretty awful foster care situations, she's first and foremost a survivor. Noa is tough, independent, used to only relying on herself. By the end of the series, she's been forced to open up and let herself be vulnerable; to finally trust, and let people in.
Peter is the opposite: at the beginning of the book, he's a cocky, charming, prep school kid who is used to having the world handed to him on a platter; preferably a silver one. ;) He's suffered loss, too, but he's buried it deep, and covers the hurt with a joke and a smile. In the first book, he has the rug ripped out from under him, and is forced to face the fact that he can't trust anyone: not his parents, his ex-girlfriend, or the cops. Yet instead of curling into a ball and sobbing quietly in a corner (which is what I'd probably do), he rallies. He's the perfect counterbalance to Noa, and the person who first draws her out of her shell. Honestly, I love them both individually, and as a team. I'm going to miss writing them!
3. You created a sinister corporation and a wicked disease that kills [both scarier than aliens or vampires, in my opinion (mine too!)]. What sort of weird research did you have to do for the book?
I'm a HUGE germaphobe, which kind of became a joke on tour when I sprayed everyone and everything in sight with hand sanitizer; disease terrifies me, I rather battle a good ol' sparkles-in-the-sun vampire any day of the week. So I really wanted PEMA to be as real as possible. I did a lot of research on wasting diseases, and stumbled across all this cool information on the thymus. Your thymus gland basically produces all the white cells you'll ever have to battle illness: it kicks into high gear when you're a teenager, then shuts off as you approach your twenties. And that's why as you age, and those cells die off/become specialized for certain diseases, you become more likely to develop (and less able to resist) serious diseases like cancer.  Some researchers are actually implanting a second thymus gland into mice, trying to restart the engine that produces those critical white cells. So who knows…maybe somewhere down the line, we'll all have an extra thymus.
4. Describe the series in 5 words.
Teenage hackers battle evil corporation.
5. You have another series that features FBI agent Kelly Jones. Is writing YA harder or easier than "adult" books?
A friend pointed out that I've had a strong teen character in nearly all of my adult thrillers, and he suggested I try writing an entire thriller from that point of view. And it was really liberating–I ended up writing the rough draft in a little over eight weeks, research and all. But in terms of the story, I kept it just as dark (or maybe even darker) than my "adult" series; the only real difference is that the main characters are younger.
Speed [ish] round:
1. You get the call/email/letter that says you're being published for the first time. What happens next?
It was actually a phone call, and I was extremely pregnant at the time; so I thanked my agent, then raced to the bathroom to pee for the third time that hour.
2. What three things would you take to a desert island?
I only need one thing: a Satellite phone so I can call someone to come get me.
3. You can only read one book for the rest of your life. What is it?
Argh I hate this question!! I could never ever choose just one. Can I bring a Kindle to the island, too?
4. You are your favorite swoony boys?
Ryan Gosling (natch). Jared Padalecki from Supernatural. And OMG I just watched this Spanish apocalypic thriller FIN and have you SEEN Andres  Velencoso? No? Well, here he is: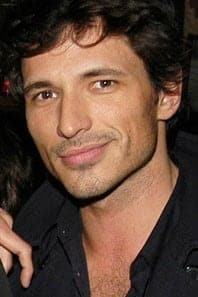 Wow. Am I right?
5. Are there any authors that you fangirl over?
SO MANY. Leigh Bardugo. Katie Crouch. Maria Semple. Mary Roach. Ann Aguirre. Dennis Lehane.
~~~~~~~~~~~~~~~~~~~~~~~~~~~~~~~~~~~~~
Huge thanks to Michelle for taking the time! Make sure you're following her on Twitter, liking her Facebook page, subscribing to her blog and adding all of her books to your GoodReads shelves.
Now.  Haven't had a chance to pick up Michelle's books? Well, the lovely tour hosts have some signed copies up for grabs!
But…before you enter, make sure you click here to visit the rest of the blogs for extra goodies. Rules for the giveaway are listed on the Rafflecopter widget.
**Good Luck!!**