Prep School Confidential was one of the first books I requested from NetGalley and as soon as I was approved for it, I devoured it.  I adored the MC, Anne, and the story was a lot of fun.  So, of course, I bugged asked Kara for an interview.
But, before we get to Kara's answers, let's check out the book!
In this breathtaking debut that reads like Gossip Girl crossed with Twin Peaks, a Queen Bee at a blue-blooded New England prep school stumbles into a murder mystery.

Anne Dowling practically runs her exclusive academy on New York's Upper East Side—that is, until she accidentally burns part of it down and gets sent to a prestigious boarding school outside of Boston. Determined to make it back to New York, Anne couldn't care less about making friends at the preppy Wheatley School. That is, until her roommate Isabella's body is found in the woods behind the school.

When everyone else is oddly silent, Anne becomes determined to uncover the truth no matter how many rules she has to break to do it. With the help of Isabella's twin brother Anthony, and a cute classmate named Brent, Anne discovers that Isabella wasn't quite the innocent nerdy girl she pretended to be. But someone will do anything to stop Anne's snooping in this fast-paced, unputdownable read—even if it means framing her for Isabella's murder.
Sounds good, right?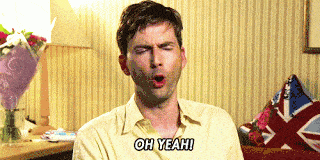 1. Where did the idea for Prep School Confidential come from?
Nancy Drew was my favorite character as I read growing up. And I always wanted to write a crime procedural like Law & Order, another childhood obsession. Throw in a creepy old boarding school, and PSC was born!
2. Let's talk Anne. She's smart and snarky and doesn't need a boy to rescue her. How did she develop? 
Anne started out as a bad girl desperately trying to be good. But instead of learning how to be a "good girl," she uses her "bad girl" traits– especially not being able to stay out of trouble– to do something right for once in her life in solving Isabella's murder. 

3. Brent and Anthony: You managed to write two boys that I found myself rooting for. Who was easier for you to write and would you ever consider releasing some boy POV?
Anthony was definitely more difficult to write, because he has this prickly personality he uses as a defense mechanism. Anthony wants to hold people at a distance, and it's always tough writing characters like that. But I would LOVE to release some boy POV stuff!
4. How many books will be in the series and will there be kissing in book 2?
 
Right now, there are tentatively 3 books in the series. I can't say too much right now, but there very well could be more! And hell YES there will be kissing in book 2. There will be a ton of romance in general, in comparison with the first book.
5. Describe PSC in 5 words.

Accidental arsonist finds murder & mayhem! (Is that technically 6? I cheated!)
Speed [ish] round:
1. What three things would you take to a desert island?
My dog, Izzy, a copy of To Kill a Mockingbird, and a bottle of nail polish.
2. What are you reading right now?
Crown of Midnight by Sarah J. Maas.
3. Who are your favorite swoony boys?
Etienne St. Clair from Anna and the French Kiss (fictional), and Joseph Gordon-Levitt (real)
4. Are there any authors that you fangirl over?
Gillian Flynn! I want to be her when I grow up!
~~~~~~~~~~~~~~~~~~~~~~~~~~~~~~~
Huge thanks to Kara for taking the time to deal with my fangirling answer my questions!
You can find Kara on her website, Twitter or Tumblr. And don't forget to add her books on GoodReads!
Now.  Haven't had a chance to read Prep School Confidential? I have two copies up for grabs.  Contest is international [as long as TBD ships to your country for free, so check before you enter].
Additional rules for the giveaway are listed under the "terms and conditions" on the Rafflecopter widget.
**Good luck!!**