Do I even need to go into how much I adore Tamara Ireland Stone? If you follow me on Twitter, you've probably seen me fangirling all over her and flailing about Time After Time. So, of course when Tamara emailed me and asked if I wanted to take part in a musical blog hop that featured playlists for Anna and Bennett, my answer was…
As soon as I emailed my answer in shouty caps, Tamara emailed again with the dates and the songs.  I knew I wanted a Bennett date [because he's mine, I have proof], so I looked for that first.  Somehow, I went with 8/8 and then freaked out when I saw the song choices.  I immediately emailed Tamara back with my first song choice in shouty caps. And since I tend to act first, think later, I read her entire email that said I was supposed to pick two songs, just in case.  So, I wrote back with my second choice song [which I also really loved].
Alas, I got the first song I wanted and have been waiting so eagerly to share all of this with you guys.  Settle in, get comfy.  This could get lengthy.
First up, the book:
Calling Anna and Bennett's romance long distance is an understatement: she's from 1995 Chicago and he's a time traveler from 2012 San Francisco. The two of them never should have met, but they did. They fell in love, even though they knew they shouldn't. And they found a way to stay together, against all odds.
It's not a perfect arrangement, though, with Bennett unable to stay in the past for more than brief visits, skipping out on big chunks of his present in order to be with Anna in hers. They each are confident that they'll find a way to make things work…until Bennett witnesses a single event he never should have seen (and certainly never expected to). Will the decisions he makes from that point on cement a future he doesn't want?

Told from Bennett's point of view, Time After Time will satisfy readers looking for a fresh, exciting, and beautifully-written love story, both those who are eager to find out what's next for Time Between Us's Anna and Bennett and those discovering their story for the first time
Without further ado, my song….
And of course, there's a backstory.
You may have seen me talk about my Pretty Prancy PA, aka: Christina.  Our love affair started on Twitter.  Introduced by Kassiah and bonded by flails over swoony boys and kick ass girls [mostly the boys], we started texting when Christina was reading Unbecoming of Mara Dyer. That turned into daily texting… which led to picture conversations, where she would send me lovely things like this: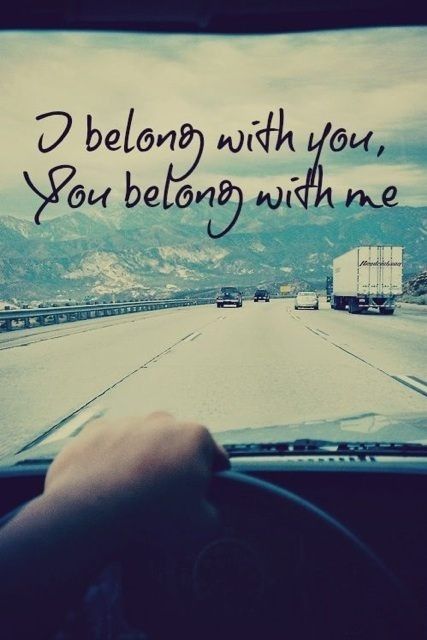 And just like that, we had a song.  See, my Pretty Prancy PA, she lives in Mississippi.  I live in California.  We've never met, but she's my kindred spirit, my HBIC, my sounding board and my all around I-can't-live-without-you-person. We talk every day and I can't wait for the day when I show up on her doorstep [unannounced, of course] and get to carry her around like a backpack because I just can't put her down.
So, in a way, I feel for Bennett and can relate to some of the words of this song:
(Ho!)
(Hey!)
(Ho!)
(Hey!)
(Ho!) I've been trying to do it right
(Hey!) I've been living a lonely life
(Ho!) I've been sleeping here instead
(Hey!) I've been sleeping in my bed,
(Ho!) I've been sleeping in my bed
(Hey!)(Ho!)(Ho!) So show me family
(Hey!) All the blood that I would bleed
(Ho!) I don't know where I belong
(Hey!) I don't know where I went wrong
(Ho!) But I can write a song
(Hey!)1, 2, 3
I belong with you, you belong with me, you're my sweetheart
I belong with you, you belong with me, you're my sweet
(Ho!)
(Hey!)
(Ho!)
(Hey!)
(Ho!) I don't think you're right for him
(Hey!) Look at what it might have been if you
(Ho!) Took a bus to China Town
(Hey!) I'd be standing on Canal
(Ho!) And Bowery
(Hey!)
(Ho!) And she'd be standing next to me
(Hey!)
1, 2, 3
I belong with you, you belong with me, you're my sweetheart
I belong with you, you belong with me, you're my sweetheart
Love – we need it now
Let's hope for some
So, we're bleeding out
I belong with you, you belong with me, you're my sweetheart
I belong with you, you belong with me, you're my sweet
(Ho!)
(Hey!)
(Ho!)
(The last one)
(Hey!)
This song is perfect for Time After Time and Bennett specifically, because it sings of the basis all of Bennett's struggles. The first verse just screams Time After Time. [Trust me, I've already read it.] I could go on and on about the song and try to speculate, but I already know what happens.
And you guys? This book is perfection.  It's absolutely everything I would have wanted for a continuation of Anna and Bennett's story.
I will say only one thing about it: do not skip to the end and read it first.  If you know anything about me, I love spoilers [and how I adore River Song, I'll never know, but that's another thing all together].  I often read the last paragraph/page/chapter first.  If there's conflict in the story that I'm not too thrilled with, I'll skip to the end.  If there's an argument, I'll skip.  So far, there's only been 3 stories that I feel have been slightly ruined from this practice.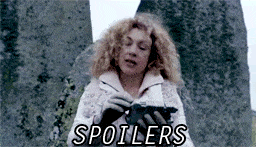 Time After Time is one them.  This story is so amazing, it needs to unfold the way Tamara wrote it.  Trust me.  Because I've already read it [and I'm clearly a bragging bragger who brags!]
~~~~~~~~~~~~~~~~~~~~~~~~~~~~~~~~~~~~
Huge thanks, hugs and undying love to Tamara for not filing a restraining order inviting me to participate in this amazing hop.  Be sure to check out her website, blog and Twitter!  And don't forget to add both books to your GoodReads TBR shelf!
Want to check out more of the playlists? Click here for Anna's and here for Bennett's. Click here for Tamara's thoughts on today's song.
Now.
Want to be a bragging bragger who brags with me? Tamara and Hyperion have so graciously offered up an e-arc of Time After Time.  Two people will win and receive the link to download the book.
Rules are on the "terms & conditions" of the Rafflecopter widget.

**Good Luck!!**