I don't know how I found Timeless. I do know that I read it in one sitting [not surprising] and by the time Timekeeper came out, I still remembered the ending [very surprising]. I had met Alexandra previously, so I was quite thrilled to see that she was holding her release party at the Santa Monica BN.
We got up that early and bought books before walking around the promenade.
We were back up to the events room around 6pm and the doors were closed. The tubs and boxes that were scattered throughout the events room were still visible through the partially closed blinds. I sat down behind two ladies and started flapping my books. As always, I got looks for being prepared.
They let us in around 6:40. There were snacks and punch and a video projector set up with the book trailers playing.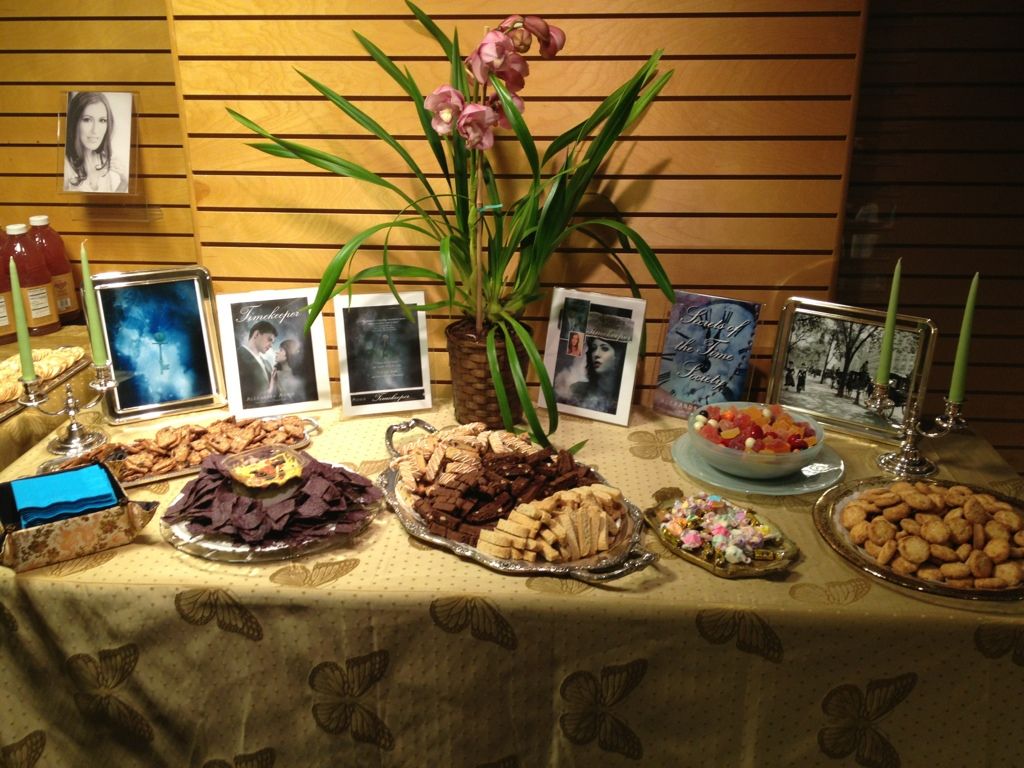 Alexandra came out around 7:15. She talked about writing the first book and gave a brief overview of the second one.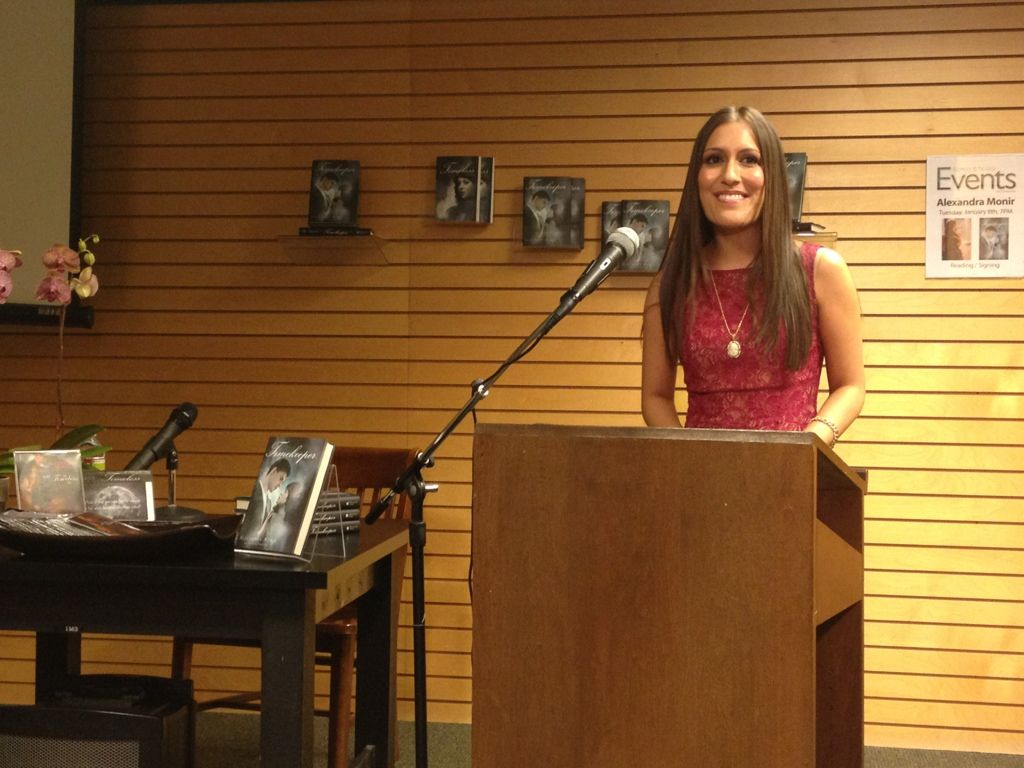 She really enjoyed writing Michelle and her inner struggle in Timekeeper. She also talked about introducing a villain and the workings of the time society.
Alexandra then read a passage from the e-book Secrets of the Time Society. After that, she also read the scene from Timekeeper that happens right after that cliffhanger ending in Timeless.
The Q&A session started after that. Alexandra talked about the music that is in both books [she wrote the lyrics and recorded the songs], the possibility of more to the series [Timekeeper ends with closure, but there's definitely a chance for more], her next book [it's called Suspicion and is an Alfred Hitchcock type suspense novel with a romance at the center], and how she thought of Emma Watson and Ian Somerhalder as Michelle and Phillip.
After that, it was time for the signing. I was the third person up to her.
I congratulated her on the release and we chatted about the other time we had met. She asked if I was me. When I said yes, she pointed to Shane and said that he had told her about me and my drive from San Diego. She thanked me for driving up.
Alexandra asked if I had read Timeless and after saying yes, asked if I had enjoyed it. I told her that I did, but not the horrible cliffhanger ending. She laughed and said that it would all be worth it.
She signed my book and then I motioned to the other books and said those were mine too, that they were for a giveaway. She asked about my blog [squeeeee] and I actually remembered I had a card, so I gave her one.
After taking a picture with her, I again congratulated her and with a brief goodbye to Shane, we were off. As we left, we literally ran into Luke Wilson, who didn't seem very nice. At all.
Now. Haven't read Alexandra's books? Never fear. I have a paperback copy of Timeless and a hardcover copy of Timekeeper [both signed] as well as Alexandra's cd and a keychain/mirror up for grabs!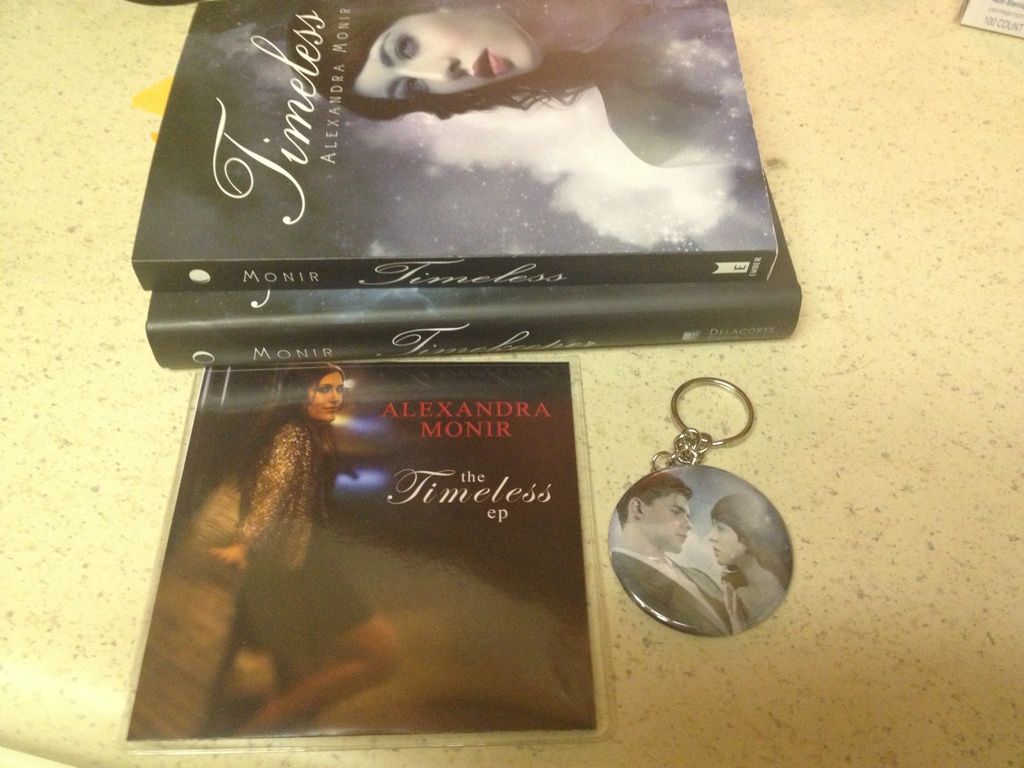 Rules for the giveaway are listed on the "terms and conditions" link on the Rafflecopter widget.