I'm always on the lookout for a twisty thriller and it's an added bonus to find a new to me author.  I've been meaning to read some of Heather Graham's books, so when I got the invite to do an interview with her, I jumped at the chance.
Before we get to Heather's answers, let's check out the book.
Title: Danger in Numbers
Author: Heather Graham
Pages: 336
Publisher: MIRA
Pub Date: March 23, 2021
Find it: HQN | Indiebound | Bookshop | Goodreads

On the edge of the Everglades, an eerie crime scene sets off an investigation that sends two agents deep into a world of corrupted faith, greed and deadly secrets.

A ritualistic murder on the side of a remote road brings in the Florida state police. Special Agent Amy Larson has never seen worse, and there are indications that this killing could be just the beginning. The crime draws the attention of the FBI in the form of Special Agent Hunter Forrest, a man with insider knowledge of how violent cults operate, and a man who might never be able to escape his own past.

The rural community is devastated by the death in their midst, but people know more than they are saying. As Amy and Hunter join forces, every lead takes them further into the twisted beliefs of a dangerous group that will stop at nothing to see their will done.

Doomsday preppers and small-town secrets collide in this sultry, twisty page-turning thriller.
Sounds good, right?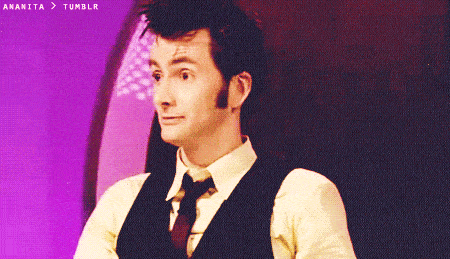 1. Please give the elevator pitch for Danger in Numbers.
Danger in Numbers is the first in a four book series based on crimes with a mastermind playing with the concept of the Four Horsemen of the Apocalypse. A Florida Department of Law Enforcement agent winds up working a strange, ritualistic murder discovered in the Everglades along with an FBI agent, who, due to his past, has a unique ability to investigate the machinations of cults.
2. Which came first: the characters or plot line?
A drive through my state on Highway 27! The area for the beginning first–then characters and plot falling in together!
3. Why do you love Amy and Hunter and why should readers root for them?
I always love people who are able to take something negative happening and turn it into something good for others or for the future. I also greatly admire our FDLE, and so many of the men and women working in the department!
4. What was your last 5 star read?
LOL — I have no idea! I never base my reading on stars, rather on whether the subject matter is intriguing, or I know the author's work and I know it will be a good read!
5. What is one thing about publishing you wish someone would have told you?
Hm. Publishing has changed so much since I started! But, I did start without an agent and I think that a good agent is priceless. And, a good agent isn't necessarily the agent you hear about being the "best." The "best" agent is the one who loves your work and really wants to go to bat for you!
~~~~~~~~~~~~~~~~~~~~~~~~~~~
Heather Graham is the New York Times and USA Today best-selling author has written over two hundred novels and novellas, has been published in approximately twenty-five languages and with about 60 million books sold in print in the categories of romantic suspense, historical romance, vampire fiction, time travel, occult, and Christmas holiday fare. website | twitter | instagram
~~~~~~~~~~~~~~~~~~~~~~~~~~~
Huge thanks to Harlequin for the invite and to Heather for taking the time.  Danger in Numbers releases the 23rd and the pre-order links are above.

Have you read any books from Heather Graham? Which is your favorite?