I don't think it's a secret that I'm mildly obsessed with the covers of ADSOM as well as the other covers that Will Staehle has created.  Will and Tania del Rio were scheduled to appear at Mysterious Galaxy for the third book of Warren the 13th, but thanks to COVID-19, things had to be cancelled.
The lovelies at Quirk Books sent me an interview they did with Tania and Will and before I share it with you, let's check out the book!
Title: Warren the 13th and the Thirteen Year Curse
Series: Warren the 13th
Authors: Tania del Rio and Will Staehle
Pages: 240
Pub Date: March 24, 2020
Publisher: Quirk Books
Find it: Quirk | Indiebound | B&N | Amazon | Goodreads

An illustrated middle-grade fiction series with Gothic and Victorian overtones featuring the misadventures of a cursed 12-year-old bellhop trying to save his family's hotel from the clutches of evil.

At the conclusion of the second book in the Warren the 13th series, The Warren Hotel had transformed into a giant ship, and set sail for the open seas! When Warren 3 opens, Warren is adjusting to the demands of running a floating hotel and is planning his 13th birthday party when disaster strikes–the hotel is shipwrecked on a strange island. To make things worse, his octopus-like friend Sketchy is kidnapped by a traveling circus! Warren and his friends must solve a series of riddles to find the next location of the circus and rescue their friend before it's too late. Along the way, they meet a new cast of characters, including some elderly pirates, a sea witch, a talking clam, and a giant sea monster. As Warren pursues Sketchy's kidnappers, he will learn the truth of his friend's mysterious origins–as well as one final secret of the Warren Hotel.
Sounds fun, right?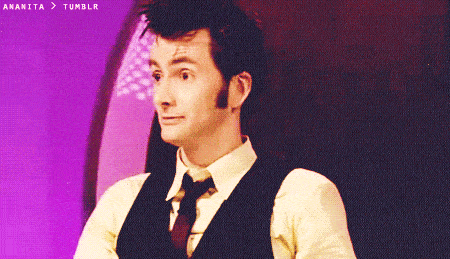 Quirk Books (QB): Warren the 13th and the Thirteen-Year Curse is the third book in the Warren the 13th trilogy. What was the inspiration behind Warren and the series?
Will Staele (WS): Warren actually came to me in a dream. I woke up with this vision of a short, gray-skinned lad, with gorgeous locks of hair, who wore a bellhop outfit and was named Warren the 13th. It's all grown from there—many years of ideas and hard work have brought us to this third volume of Warren the 13th. The goal was always to have a story that was a little spooky, full of mystery, and jam-packed with adventure. I think we've accomplished that!
Tania Del Rio (TDR): While the character of Warren was originally conceived by Will, his adventures are very much inspired by my love of spooky gothic mysteries, Roald Dahl (especially The Witches), and Miyazaki films, with a touch of Tim Burton and Neil Gaiman.
QB: Can you discuss your creative process for the series? Do you collaborate together on the story?
WS & TDR: We definitely collaborate every step of the way. We start by brainstorming broad ideas, and from there we have multiple discussions about the plot. Tania will write up an outline and Will gives his notes, and then we share with our editor to get more feedback. Once the outline is set, Tania takes over the writing of the story, adding all the details and dialogue.  Sometimes there are organic changes and additions along the way, but Will and the editor always give notes before the text is illustrated.
QB: Were there any challenges to writing the end to Warren's adventures?
TDR: The biggest challenge was simply ending it because there are so many more ideas that we have for further adventures in Warren's world. Other than that, the outline is always the hardest part for me because all the little plot holes need to be fixed and all the mysteries need to make sense before I can write. The writing is actually the easiest part!
WS: Ha! Yes, it was very stressful. It's sad to say goodbye to some of these characters, but I think we're both pretty happy with how things wrapped up, and we're excited for everyone to read it.
QB: Will, your illustration style is often compared to Edward Gorey's. Were you inspired by his work? Who are your influences?
WS: This is a very flattering comparison. My grandfather introduced me to Edward Gorey's work as a small child, and it certainly affected me (and scared me a bit, too!). Gorey also illustrated and designed book covers for many years, so we have that in common. As a commercial designer and artist, my styles vary with each project, but Warren's world certainly is inspired by Edward Gorey, Max Ernst, Charles Addams, and Tim Burton. I think the Warren books look unlike anything else in the middle grade space, and we love that.
QB: From elderly pirates to talking clams, there's a whole new batch of characters in Warren the 13th and the Thirteen Year Curse. Which was the most fun to write and illustrate?
TDR: All the characters are fun to write in their own way. I always have fun depicting Rupert's buffoonery, and I have a particular fondness for Captain Grayishwhitishbeard. Anything that gives me the opportunity to be a little silly is the most fun for me!
WS: They're all a joy, but visually speaking, I'd say that the talking clam was one of my favorite solutions from Book 3. I wasn't quite sure how I was going to tackle it, and I was worried that it might be a bit silly or generic looking, but I'm quite happy with how it turned out.
QB: Who is your favorite character from the series?
TDR: That's a tough question! Sketchy is probably one of the most lovable characters, but I really like Petula. If I were a young reader, I think she would be the character I would gravitate to the most.
WS: I think it's really hard not to love Warren, since he's the heart of the series, but I have a slew of favorite characters—from Chef Bunion, to Petula, to the over-the-top reporter Mr. Vanderbelly. It's also been really fun to do school tours and hear from young readers about their favorite characters. It varies quite a bit, which makes us feel like we've created a very full and fun world for everyone to enjoy.
QB: Tania, you're a member of a group for writers of spooky middle grade fiction, but you've also written for comics. Does your process differ for each genre?
TDR: Yes, Spooky Middle Grade is a great group of authors who encourage the reading of spooky stories year-round. You can check out all the titles we have written at spookymiddlegrade.com, and we also offer free Skype classroom visits.
As for my process, in some ways it is quite similar to writing comics, especially during the outlining and plotting phase. Also, since Warren is so heavily illustrated, I definitely keep a visual in mind when writing, similar to how I think when writing comics. I block out all the characters' positions and movements in my mind, as though I were going to draw thumbnails for a sequential comic. But unlike comics, prose allows me a lot more space for extra dialogue and description that wouldn't work in a comics format. However, the overall storytelling process is quite similar.
QB: Will, you've designed book covers for authors such as V. E. Schwab, Ernest Cline, and Michael Chabon, among many others. How does illustrating a middle grade novel differ from cover design?
WS: Well, first and foremost the timeline is vastly different. When designing book covers, I usually have 2–3 weeks to work on them. Warren is a much more intense process! It's 3–4 months of solid work to lay out and illustrate the interior and cover of each Warren volume. But the goal is still the same: to find visual solutions that help tell a story in the space allotted. It can be challenging to push through those last few, final weeks of the process—but knowing that fans are excited for the books helps me cross the finish line.
QB: What's next for you, now that the Warren the 13th series is complete?
TDR: I'm working on a new middle grade fantasy adventure that I like to describe as Latinx Sailor Moon meets Rick Riordan Presents. It's basically the book I longed to read when I was nine years old and has all of my favorite things: magic, talking wild animals, and friendship.
WS: I'm still staying busy with book cover projects. I have new designs coming out soon for Stephen King, Guillermo Del Toro, and Max Brooks, among others. I'm also working on some new personal projects, including a few short stories, and a web comic or two. More on those soon!
~~~~~~~~~~~~~~~~~~~~~~~~~~~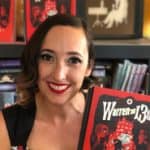 Hi, my name is Tania del Rio, author of the middle grade novel, WARREN THE 13TH AND THE ALL-SEEING EYE for Quirk Books.I'm also a professional comic book writer and artist with 10 years experience writing and illustrating for a young audience. My clients include Archie Comics, Dark Horse, and Marvel. AOL Comics Alliance described my work on SABRINA THE TEENAGE WITCH as "One of the best and most underrated all-ages comics of the last 10 years"! Most recently, I am the author of DIARY OF A GIRL NEXT DOOR: BETTY, an illustrated novel for Archie comics.
I reside with three dogs in Los Angeles, California, where I can be found writing under a palm tree, expressing my inner teenager. website | twitter | instagram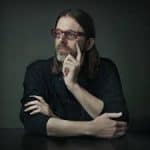 Will grew up reading comics and working summers at his parent's design firm in Wisconsin. He was Art Director for HarperCollins Publishers in NY, the VP of Design at JibJab in LA, and has been labeled by Print Magazine as one of the Top Twenty Under Thirty New Visual Artists, an Art Director's Club Young Gun, and has also exhibited a solo show of work at the Type Director's Club. Will's work has appeared in various design annuals and he's also contributed to the AIGA's 50 books / 50 covers exhibit.
Currently, Will resides in Seattle, WA — where he runs Unusual Co. He uses his design and illustration background to create bold covers, stylized posters, quirky websites and mini-comics to ensure that he gets as little sleep as possible. website | twitter | instagram
~~~~~~~~~~~~~~~~~~~~~~~~~~~
Huge thanks to Quirk Books for letting me use their interview with Tania & Will.  The last book in the Warren series is out now and buy links are above.

Have you read the Warren books? Do you plan on it?