When I got the invite to interview Bridget Morrissey for her upcoming release Love Scenes, I couldn't reply fast enough. I had enjoyed one of her previous YA books and was excited to see what she would do with a romance title. I'm currently in the middle of it and I can't wait to see how it all plays out.
Before we get to Bridget's answers, let's check out the book!
Title: Love Scenes
Author: Bridget Morrissey
Pages: 320
Pub Date: June 22, 2021
Publisher: Berkley Books
Find it: PRH | Indiebound | Bookshop | Goodreads

Acting like she's in love with her handsome nightmare of a co-star–in a movie directed and produced by her complicated Hollywood royalty family–is Sloane's job. But what happens when the lines between script and reality get blurred?

Out-of-work actress Sloane Ford is in desperate need of something to do after losing her steady TV gig. When her famous family ropes her into working as a producer on their World War II-era romance, they neglect to mention that the film will be headlined by Joseph Donovan, her least favorite former co-star of all time. The roguish actor made her life a living hell the last time they worked together, using his movie star good looks and Irish charm to cover for his erratic professional behavior. On their new film set, he promises he's different now, but Sloane is far from convinced.

As filming gets underway, it becomes clear that anything that can go wrong will go wrong. When the lead actress is abruptly fired, Sloane agrees to step in and take over the role, and she starts to remember why she fell in love with acting in the first place. On camera, she and Joseph share an electric chemistry. Off camera, they've been honing their characters and, much to Sloane's surprise, growing closer. But playing the role of a woman in love with Joseph Donovan is a dangerous business, and the more time they spend together, the less Sloane can tell what's real between them, and what's just for show.
Sounds good, right?
1. Please give the elevator pitch for Love Scenes.
An out-of-work actress gets roped into working as a producer on her famous family's latest movie, a romantic war drama headlined by her least favorite former costar of all time.
2. Which came first: the characters or the plot line?
The characters. I dreamt a scene from the book between Sloane and her love interest, Joseph. It was the kind of dream that didn't involve me. I was watching someone else's life. When I woke up, I immediately started piecing everything together. Since the dream took place on the set of a movie, I knew they were actors. And I knew they had a complicated past. That day, I wrote an entire Wikipedia style information page for both of them, as well as comprehensive family trees and biographies.
3. Why do you love Sloane and Joseph and why should readers root for them?
In the past, Sloane's been burned, and Joseph's been reckless. They meet again at a time when they're both trying to be better versions of themselves. I love that they challenge each other to keep growing and improving. I hope that makes readers want to root for them. They don't let each other settle. They bring out the best in each other.
4. Were there any weird things you googled while researching?
There's a charity celebrity jam band in my book, so I spent a good amount of time googling what celebrities play various instruments, trying to imagine who had been in the band in its prior iterations. That's when I learned Keanu Reeves plays the bass. I love that for him. And Rosie O'Donnell plays drums.
5. Without spoilers, which scene was your favorite to write?
The declaration of love scene, for sure! I spent most of my writing process psyching myself up for that moment, because it was so sweeping and momentous in my head, I wanted so badly to do it justice.
Speed(ish) round:
1. You find out you're being published for the first time. Describe the next 5 minutes.
When I found out Love Scenes was going to be published, I was sitting in my car outside a Pep Boys, calling other auto shops and quoting prices for replacing my alternator. I obviously paused that activity and started calling my family and friends. Then I drove to the repair shop with the best deal, dropped off my car, and walked to my work to tell my boss the news!
2. What 3 things would you take to a desert island?
My baby blanket, a bucket hat, and a pair of glasses.
3. You can only read one book for the rest of your life. What is it?
Mr. Was by Pete Hautman. I read it for the first time as a young teenager, and it stuck with me in a big way. I absolutely love time travel stories. Probably because of this book. It's really complex. I've read it several times, and for some reason I can never remember how it ends. Hopefully that means I won't grow tired of it when it's the only option I have.
4. What is the one thing about publishing you wish someone would have told you?
Everything takes an extremely long time.
5. You wake up and discover that you are Bella in Twilight. You know how it plays out. What do you do differently?
I do not name my daughter Renesmee.
~~~~~~~~~~~~~~~~~~~~~~~~~~~~~~~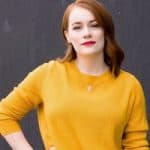 Bridget Morrissey lives in Los Angeles, California, but hails from Oak Forest, Illinois. When she's not writing, she can be found coaching gymnastics or headlining concerts in her living room. Her adult debut, LOVE SCENES, releases in the summer of 2021. Her first two YA novels, WHAT YOU LEFT ME and WHEN THE LIGHT WENT OUT are both out now.
~~~~~~~~~~~~~~~~~~~~~~~~~~~~~~~
Huge thanks to Berkley for the invite and to Bridget for taking the time.  Love Scenes is out today and buy links are above.

Have you read this one? What's your favorite movie?