Hi guys!  Welcome to another month of Reading Rewind.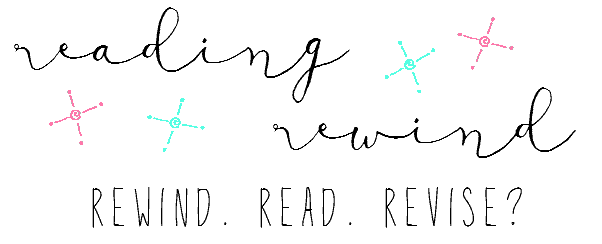 This month I decided to stay with the angel theme from last month and read Fallen by Lauren Kate.  I'm guessing the Twitter poll will go back in effect for August's book because it's just so much easier to have you guys decide what I'm going to read.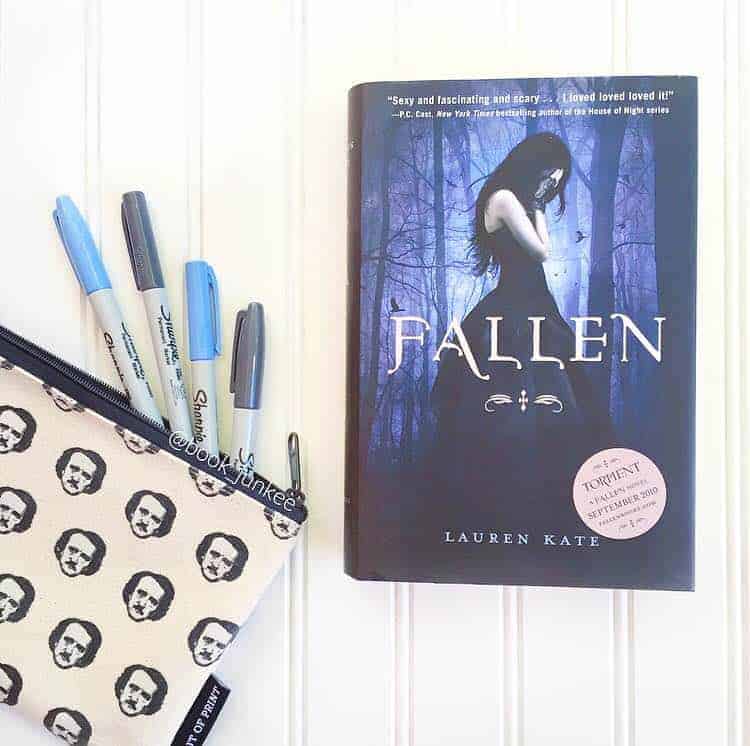 1. When did you originally read the book and what did you rate it?
I first read Fallen in May of 2012 and gave it 4 stars.  At that time, my Goodreads usage was just to keep track of what I was reading, so there isn't any sort of review.  Just a rating. 
2. Why did you love it?
Well, without a review, I just have a vague memory of loving the star-crossed lovers and past lives thing.  And I looooooooved Daniel.  Obvs.  I totally remember devouring the first 3 books and longing for the last one to see how it all ended.  I assumed that I would love it just as much as I did the first time around.
3. After the re-read did your rating/feelings about it change? Why or why not?
This time around I gave it 2 stars.  It took me forever to read it and I wanted to DNF. So. Hard.  Luce was lame and Daniel was indifferent and I was annoyed.
I struggled with the first two-thirds half of the book.  I didn't care for the push and pull.  I didn't see the chemistry between Luce and Daniel and I hated all of the half truths and psuedo-mystery.  But…then we get the kissing the confrontation of sorts and some answers to what is going on.  The pace really picked up and I was able to stay interested in what was happening.  It was enough to keep me reading.
This is definitely a series that I won't be revisiting.  I think there was even another book added…something like a companion novel.  I am still intrigued about that, but I'm not in a rush to get to it.
~~~~~~~~~~~~~~~~~~~~~~~~
Have you read Fallen? What did you think about it? 
Want details on Reading Rewind? Check the original post!