I've see Aaron Hartzler a few times and he is such a lovely person that when Keiko mentioned that his launch party was going to be close to us, we were definitely going.
We met up at a nearby restaurant and had a delicious French Dip and a not so delicious crépe birthday cake slice. After dinner, we headed over to the bookstore and Keiko introduced me to the events manager, Kathleen. Kathleen had chairs set up and when I joked about changing them, she told me I could.
We chatted for a few minutes before buying our books.
Aaron got to the store right at 7pm and gave a brief synopsis and then read a small portion of the book before the Q&A started.
What was your inspiration?
I'm not an issues book fan, but I've sort of written one. The character started talking to me in my head. This was based on what happened in Steubenville, Ohio. In 2012, this sort of brought rape culture to the front of social media. People on TV were talking about these boys that were convicted and saying "this is going to ruin these boys' life." In 140 characters, this town was losing its humanity.
My youngest sister was still in high school and I wondered what it would be like to grow up in the middle of this situation.
Did your feelings change while writing?
Yes. I still get a little choked up about it. There was one character who I wanted to give a better life and I just couldn't. When you get into this sort of thing, you realize that no one is just a villain.
I hate the conversation about the likeable protagonist. I feel like teen drinkers as an excuse is an easy out. There were so many teen drinkers who didn't rape anyone that night. That didn't post pictures on social media.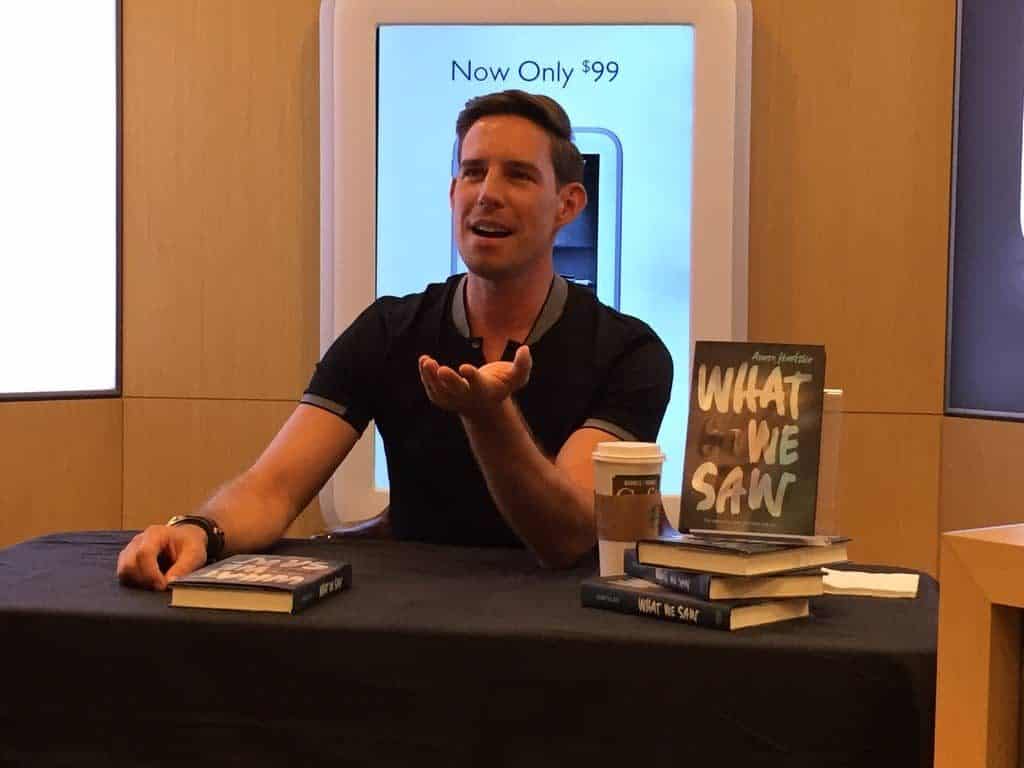 How different was the writing process?
So much easier. I struggle with structure and plot. I love character and all of the talking. With Rapture Practice, those characters were so close to home, it was like diffusing a bomb. With this, it felt free to make it up. I didn't have to feel so hyper vigilant.
Are you a pantser?
I just finished the first book that I didn't outline. It was horrifying. I've learned the hard way that I need to do something. The freedom to write anything was overwhelming. And revisions are a nightmare.  I'm working on revisions right now on my fall 2016 book.  They've already shown me the cover and I've approved flap copy, but I'm still writing it…
Can you tell us about the new book?
In early 2012, there were 12 girls who all came down with Tourette's like symptoms. That fascinates me. I put that into a tiny town like I was born in.  I am writing what I hope is a southern gothic.
What's your writing process?
I am the worlds least disciplined writer. Deadlines are my process. If I know it's going to be late, I will call in the troops. I will call someone who I know is working and I'll sit on their couch and not have the wifi password. I can write anywhere. I try to write for at least an hour at a time. The more I do that consistently, the easier it is. I also try to not beat myself up because I'm wildly ambitious.
Do you need to remind yourself of who your principal audience is?
I'll be honest. I don't think about my audience. If I think about who is going to read it, it's very paralyzing. I like to think that I write books about teens for anyone. If I think about if the librarians will like it, I'll just shut down.
Any authors you've been star struck by?
I read Zipped by Tom and Laura in 2008. They're in the audience. David Levithan was a big deal. From the adult side, Julia Sweeney was a big deal.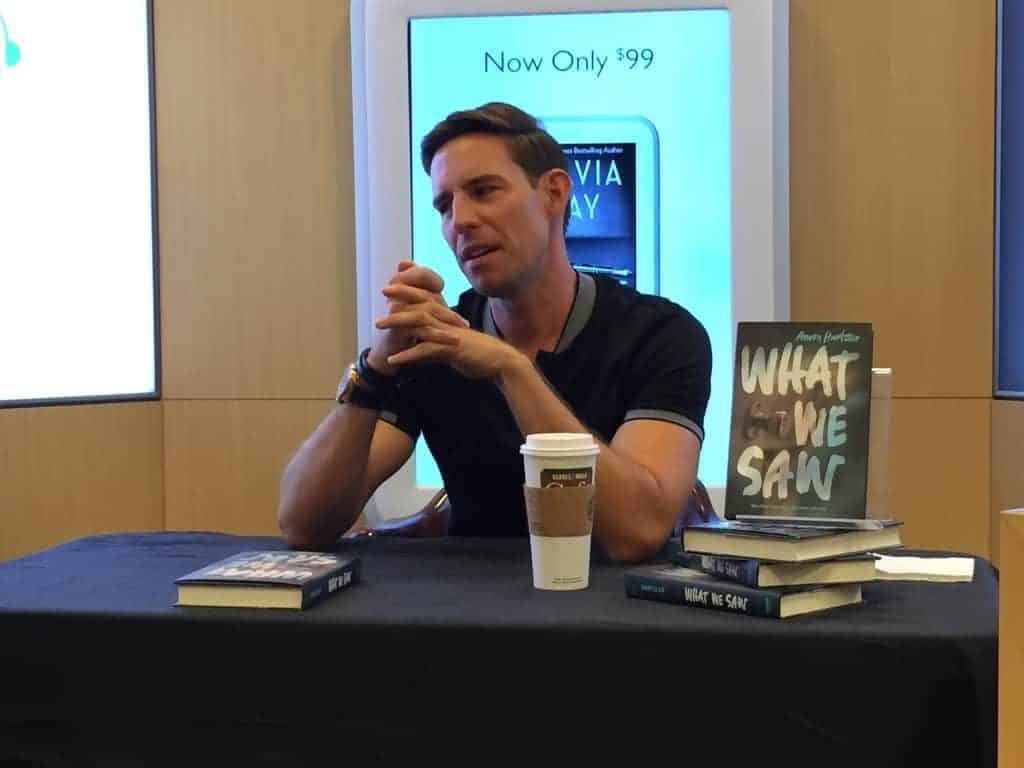 Any books that have influenced your writing?
I read a lot across the genres. One of my favorite YA novels called Someday This Pain Will Be Useful to You by Peter Cameron. There's just something about that book, it's really fantastic.
This is going to sound silly, but because I was introduced to humor when I was a kid. We didn't have a tv when I was growing up, so my mom would take us to garage sales. I found a book called The Grass is Always Greener Over the Septic Tank by Erma Bombeck. I will never forget we drove to Memphis and I spent hours reading from the book and I was the only one who was laughing.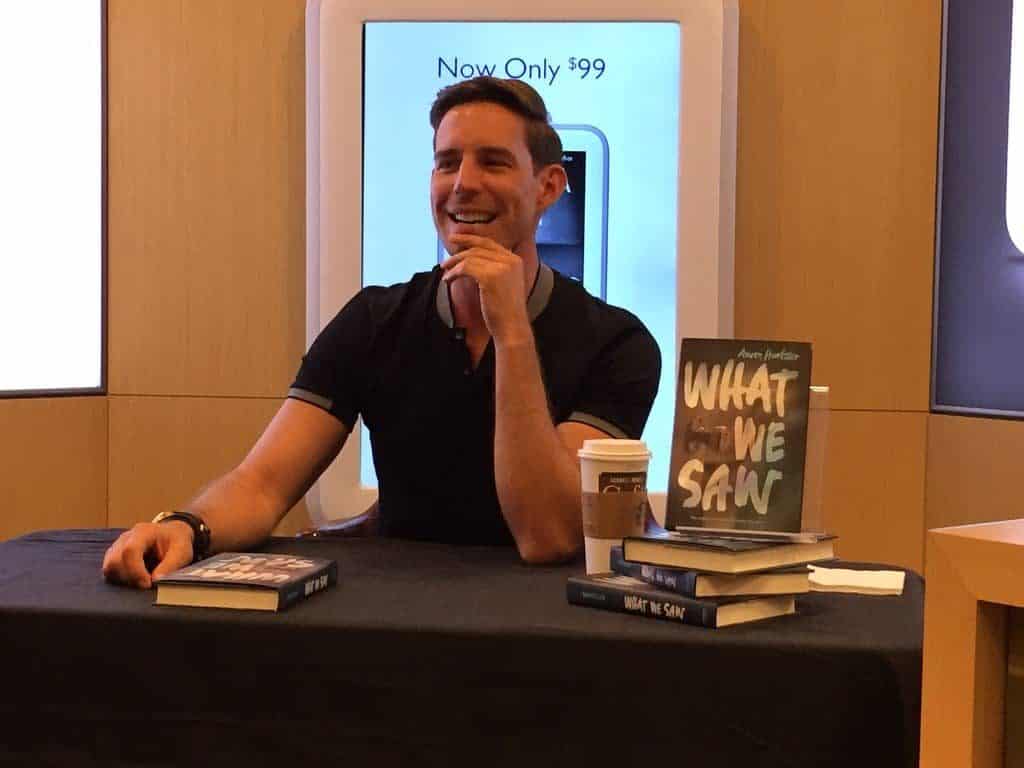 From there, there weren't any other questions. Kathleen came back and called me out by saying that I needed to be first in line.  I got up to Aaron and apologized for not having the book.  I told him that I was really interested, that it sounded amazing and Keiko had been telling me all about it. Buuuuuut, rape is a hard limit subject for me.  Aaron said that he completely understood.  He signed a book for Michelle and then hugged me.
And then Kathleen came over to me again and handed me one of the author posters that BN uses to advertise the events.  I went back to the signing table and asked Aaron to sign it.  He started laughing and said that he didn't know where to sign it.  I told him that he should draw a picture or something.
After I thanked Aaron again, I thanked Kathleen for everything and then said goodbye to Keiko.  I haven't had a chance to read What We Saw, but he is so charming and lovely, I'm quite eager to read his words.