Have we all learned by now about my love for all things Elizabeth Norris and Ben Michaels? After countless posts about both of them, I feel like this is information that is well known.
After I won the arc for Unbreakable, I really wanted to do something with Elizabeth.  She's always so so so nice and so so so amazing.  Somehow I got it in my head to ask for an interview and she said yes!!
But, before we get to that, did you know there is going to be a novella?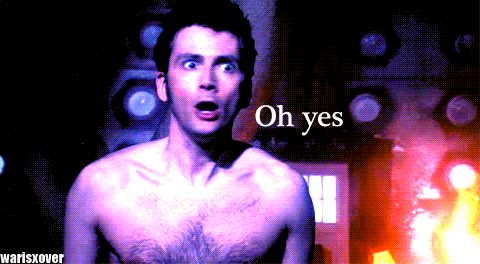 I've been waiting forever to use this gif
It's called
Undone,
it comes out on March 5th.  Did I mention that it's all Ben POV?
Before the accident. Before their universes collided. Before they fell in love.
Riveting and romantic, Undone: An Unraveling Novella contains three short stories set in the world of Unraveling, the first book in the gripping sci-fi duology by Elizabeth Norris.
Before Ben Michaels saved Janelle Tenner's life, Janelle saved Ben when he stumbled through an interuniverse portal into a completely new world. That day, he fell in love with the girl of his dreams. And he never forgot her.
Through three stories told from Ben's point of view, learn how Ben and his friends discovered their ability to travel between worlds, how Ben first met Janelle, and how he pined for her for years before he actually got the chance to meet her, save her life, and capture her heart. And find out what happens to Ben between the cliff-hanger conclusion to Unraveling and the beginning of its heart-stopping sequel, Unbreakable.
Doesn't that sound amazing?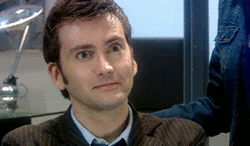 Okay.  Let's get to Elizabeth now…
1. Was it easier or harder to write in Ben's POV?
It was definitely a little harder. I think Janelle's voice is a little closer to my voice (apparently I swear a lot) so I had to really make sure I thought about the differences in their character and the differences in his voice through out the whole process, and especially when editing. I also had my boyfriend read through the short stories and answer questions to make sure Ben didn't sound to girlie. At one point, I even believe we had a conversation that started with me saying, "Hey so if I died and you found me dead and all messed up, what would you be feeling?"
2. Did you see Ben as a character right away or did he grow in response to Janelle?
Ben was always a character in his own right. I think in my head, neither one of them could have existed without the other. Janelle was who I wanted to be when I was 17 and Ben was the guy I wanted to find in high school (but didn't), and then of course there's some sci-fi in there as well…
3. When you started writing Unbreakable, did you know the ending right away?
Yes. I almost always know the ending when I start writing. It's the middle and the opening scene that sometimes take a little longer for me to figure out. (I rewrote the beginning to Unbreakable four or five times). When I started writing I of course knew where I had left all the characters at the end of Unraveling and I knew a little of what I was going to put them through in this one–but I knew where I wanted them to end. Even when I was contemplating whether to write a third book in this series or write something new for my third book, this is still where this story would have ended.
4. When you're writing the swoony lines, do you sit back and laugh at the flails you know you're responsible for making happen? :D[I had planned to post an amazing swoony flail quote from Ben in Unbreakable, but I decided to let you find it all on your own. Also, I couldn't pick just one.]
Haha, no! I have no idea. A lot of the time when I'm writing, I think I'm in some kind of weird trance where I'm just typing away. Sometimes a scene just sort of comes together in my mind and I have to write it–I do a lot of typing in the notepad of my iphone, sometimes in the most random places, like bathrooms, the subway, department stores. And a lot of the time, I think those tend to be some of my best scenes.
I actually wrote part of that scene while I was walking down 6th avenue (I am that person that uses my phone and tries to walk at the same time. Once I walked into a street sign because I was checking my email and I hit my head so hard I ended up with a concussion, but it hasn't stopped me).
5. Who are your favorite swoony boys?
Jonah from Jellicoe Road, Po from Graceling, Adam from Where She Went, Adrian from the Vampire Academy books. And admittedly I was Team Edward and really wanted Hermione to end up with Harry instead of Ron.
Speed round:
1. You're in San Diego for one meal. Where do you go and what do you order?
It depends on how much money I have. If I don't have much, I go to Roberto's in Del Mar and get a carne asada burrito and guacamole with chips. Or I'd go to Miso Harney's in Old Town and ask Mike (he's an amazing sushi chef) to make me something spicy. He's like a wizard.
2. If you could wake up one day, just knowing how to do something, what would it be?
Dance. And I mean like So You Think You Can Dance dance.
3. What are you reading right now?
I just finished Pretty Little Liars which I had never read before, and I'm about to start Sharp Objects by Gillian Flynn.
4. Are there any authors out there that you fangirl over?
So many. I met JK Rowling at her signing for Casual Vacancy in NY and I was so in awe of her. I also totally fan-girled Melina Marchetta, Gayle Forman, and Kristin Cashore when they did a signing together, and I think I probably always will.
*sigh*
Isn't she just awesome?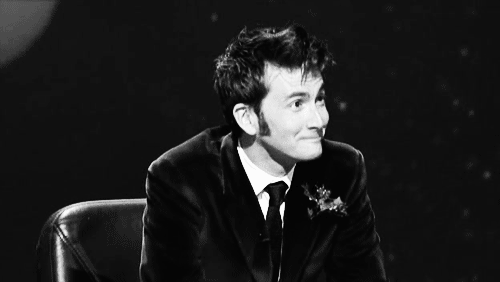 Huge thanks to Elizabeth for taking the time to deal with my fangirling answer my questions!!
Now.
Remember when I mentioned winning an arc of Unbreakable? I actually won the grand prize in Elizabeth's contest and the chance to name a character in Undone. [There is actually a hilarious story that goes with this, but I'm far too lazy to go into the specifics.  Just know that it was funny.]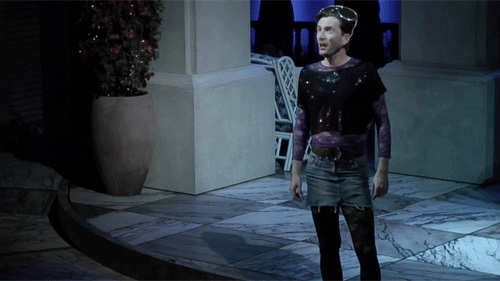 Let's all take a guess as to what name I picked.
And this last part is just bragging, but I'm gonna tell you about it.
Ben was the very first boy that was given to me, thanks to Kassiah.  After winning the arc of Unbreakable, I was on a quest to get an arc of Unraveling to complete the collection. I posted it on Twitter and a friend told me that she was working on it, to give her some time.  Less than a day later, she told me that she had found a copy, but wouldn't give me the details via text.
Turns out, she got me an arc straight from Elizabeth.  From her personal collection.
 Yah, I kept the post-it.
Anyways…
To celebrate the release of Undone, I'm giving away stuff! There will be three winners.  The grand prize winner will win a hardcover copy of Unraveling, an e-book of Undone and a hardcover copy of Unbreakable [when it is released on 4/23/13]. Two winners will get an e-book of Undone.
The grand prize winner will get books from The Book Depository. Winners of the e-book copies will choose between Barnes & Noble or Amazon for delivery.
Rules for the giveaway are listed under the "terms and conditions" on the Raffelcopter widget.

Good luck!!