When I got the email with the opportunity to interview Eloisa James for her new release, Wilde Child, I couldn't respond fast enough.  I have loved this series from the beginning and this book was absolutely fantastic and exactly what I wanted to read.
Before we get to Eloisa's answers, let's check out the book!
Title: Wilde Child (The Wildes of Lindow Castle #6)
Author: Eloisa James
Pages: 304
Pub Date: March 30, 2021
Publisher: Avon Books
Find it: HC | Indiebound | Bookshop | Goodreads

He wants a prim and proper duchess, not the Wildest of the Wildes!

Already notorious for the golden hair that proves her mother's infidelity, Lady Joan can't seem to avoid scandals, but her latest escapade may finally ruin her: she's determined to perform the title role of a prince—in breeches, naturally.

She has the perfect model for an aristocratic male in mind: Thaddeus Erskine Shaw, Viscount Greywick, a man who scorned the very idea of marrying her.

Not that Joan would want such a dubious honor, of course.

For years, Thaddeus has avoided the one Wilde who shakes his composure, but he's horrified when he grasps the danger Joan's putting herself in. Staring into her defiant eyes, he makes the grim vow that he'll keep her safe.

He strikes a bargain: after one performance, the lady must return to her father's castle and marry one of three gentlemen whom he deems acceptable.

Not including him, of course.
Sounds good, right?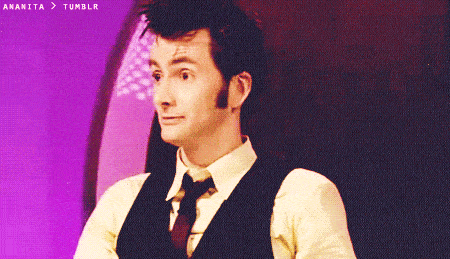 1. Please give the elevator pitch for Wilde Child.
Joan is wild — illegitimate, gorgeous, and scandalous. She wants to play Hamlet, in breeches, on the public stage.  Thaddeus is NOT wild. Probably the most uptight duke in all the British Isles, he couldn't possibly marry Joan, but he doesn't want to see her ruined, either. So he settles for scolding (and kissing).
2. Why do you love Joan and Thaddeus and why should readers root for them?
We've all read stories about women (and men) who are devastated by their own illegitimacy. Joan isn't, even though her mother ran away with her lover (Joan's father) when she was a baby. She knows she's loved and she's confident in herself. She's not afraid of scandal. Thaddeus, on the other hand, has an acute sense of how important vows are: his father left his mother in a burst of publicity when he was a boy. He knows how illegitimacy and scandal can scar a family.  They are perfectly mismatched, and I'm enormously fond of both of them.
3. When you were setting up the storyline for Joan, were there any plot points that you immediately knew you wanted to include?
I wanted to write a breeches part, so called, in which the heroine dresses as a boy. From Shakespeare to Georgette Heyer, it's a hilarious plot point. I think we all need to laugh more during the pandemic.
4. Were there any weird things you googled while researching?
Snakes. Oh, and who is allowed to wear ermine.
5. Without spoilers, which scene was your favorite to write?
The scene in which Thaddeus's father is carried into a dinner party on a stretcher, cloaked in white silk and ermine.  The scenes in which Thaddeus teaches Joan how to fence are a close second. And I have to say, I adore the Epilogue.
Speed(ish) round:
1. You find out you're being published for the first time. Describe the next 5 minutes.
I remember it very clearly: I grabbed my baby son and ran around the room screaming.
2. What 3 things would you take to a desert island?
Penicillin, a stuffed eReader, and lots of sunblock.
3. You can only read one book for the rest of your life. What is it?
The collected works of Shakespeare
4. What is the one thing about publishing you wish someone would have told you?
That we all fail. You keep thinking that if only X would happen, you would feel as if you had really succeeded. But failure is part of life. I would also tell myself to stop reading Amazon reviews about 10 years before I did.
5. You wake up and discover that you are Bella in Twilight.  You know how it plays out.  What do you do differently?
I'm actually not entirely sure how it ends: she has a baby with the vampire, right? And the werewolf creepily imprints on her baby daughter? I'd leave that creepy town and run away to Paris.
~~~~~~~~~~~~~~~~~~~~~~~~~~~~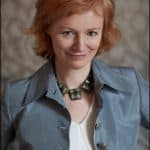 Eloisa James is a New York Times bestselling author of historical romance novels who has published over 30 books, translated in 26 languages, with sales worldwide of 7 million. Eloisa's "double life" fascinates people, since as Mary Bly, she's a Shakespeare scholar and Chair of the English Department at Fordham University. An example: Eloisa wrote the New York Times bestselling memoir, Paris in Love, about the year her family spent in France, and Mary wrote Lizzie and Dante, a contemporary novel about a Shakespeare professor, that will be published by Random House in 2021. She lives in New York City and Florence, Italy. website | instagram | facebook
~~~~~~~~~~~~~~~~~~~~~~~~~~~~
Huge thanks to Avon for the invite and to Elosia for taking the time.  Wilde Child is out now and the buy links are above.
Have you read this series? Do you plan to?