When I got the invite to take part in a summer blog tour series for thrillers, I couldn't sign up fast enough.  I'm a sucker for a good thriller that is filled with tension and keeps me guessing until the very end.  And Stranger in the Lake by Kimberly Belle sounds like it'll be just that.
Before we get to Kimberly's interview, let's check out the book!
Title: Stranger in the Lake
Author: Kimberly Belle
Pages: 352
Publisher: Park Row
Pub Date: June 9, 2020
Find it: HQN | Indiebound | B&N | Amz | Goodreads

Charlotte didn't know her greatest risk was saying, "I do."

When Charlotte married the wealthy widower Paul, it caused a ripple of gossip in their small lakeside town. They have a charmed life together, despite the cruel whispers about her humble past and his first marriage. But everything starts to unravel when she discovers a young woman's body floating in the exact same spot where Paul's first wife tragically drowned.

At first, it seems like a horrific coincidence, but the stranger in the lake is no stranger. Charlotte saw Paul talking to her the day before, even though Paul tells the police he's never met the woman. His lie exposes cracks in their fragile new marriage, cracks Charlotte is determined to keep from breaking them in two.

As Charlotte uncovers dark mysteries about the man she married, she doesn't know what to trust—her heart, which knows Paul to be a good man, or her growing suspicion that there's something he's hiding in the water.
Sounds good, right?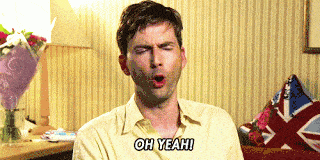 1. Please give your elevator pitch for Stranger in the Lake.
Stranger in the Lake is a story about Charlotte, a rags-to-riches newlywed whose shiny new life takes a disastrous turn when a stranger's body washes up under the dock of her Appalachian lake home—in the exact same spot where her husband's first wife drowned.
2. Which came first: the characters or plot line?
Plot, always. My stores are very plot driven, and they always begin in my head with a what-if scenario. What if a woman marries way, way up and then her brand new husband is accused of murder? What if it looks like he's guilty? How much of a role would her newfound wealth—and her fear of losing it—play in her decision to stick by him? That was basically where I began building the plot for Stranger in the Lake.
Character came much later, after I'd thought through all the plot points and had them mapped out into an outline. Only at that point in the process do I really start thinking about what kind of person is best dropped into that situation, someone with plenty of blind spots and issues to work through, problems the plot will really shine a spotlight on. For Charlotte, it's money and everything that comes along with it—security, status in the community, respect. She will have to untangle all these internal issues before her story can be resolved.
3. Why do you love Charlotte and why should readers root for her?
I love Charlotte because she is a survivor. She was born into the worst possible family, an absent father and an emotionally abusive mother who left her home with a baby for long periods of time, but instead of turning bitter or following in their footsteps, she emerged stronger. She figured out a way to grow into a smart and kind and loving and trusting—maybe too trusting–person. She wants so much more out of life than what her parents offered, and she's not afraid to work for it.
4. What was your last 5 star read?
I have a couple recent ones. I tore through the paperback of Heather Gudenkauf's This Is How I Lied, and I just listened to Kimberly McCreight's The Good Marriage. Both were absolutely fabulous! And Heather and I will be doing a joint virtual event on my release day, June 9th. Details are on the events page of my website.
5. What is one thing about publishing you wish someone would have told you?
Just one? Hmm, I guess if I have to choose, it would be to trust the creative process. Every story is different, from the idea to the structure to the ease with which the words move from my head to my laptop to finished product. With every new story, I have an a-ha moment when I realize all the methodologies and processes I've used in the past won't work with this one. I have to let all those "rules" go and let the story lead the way. Getting to The End is the hardest thing in the world, but also the most satisfying. There is no better feeling than to hold a finished copy of your book in your hand. It makes all those sleepless nights worth it.
~~~~~~~~~~~~~~~~~~~~~~~~~~~~
Kimberly Belle is the USA Today and internationally bestselling author of six novels, including the forthcoming Stranger in the Lake (June 2020). Her third novel, The Marriage Lie, was a semifinalist in the 2017 Goodreads Choice Awards for Best Mystery & Thriller, and a #1 e-book bestseller in the UK and Italy. She's sold rights to her books in a dozen languages as well as film and television options. A graduate of Agnes Scott College, Belle divides her time between Atlanta and Amsterdam. website | twitter | instagram
~~~~~~~~~~~~~~~~~~~~~~~~~~~~
Huge thanks to Park Row for the invite and to Kimberly for taking the time.  Stranger in the Lake is out on June 9th and pre-order links are above.
Have you read Stranger in the Lake or will you be?