I am a sucker for a twisty story and an unreliable narrator, but couple that with a gorgeous cover and I'm pretty much guaranteed to read it.  I was excited to get the invite for the blog tour for A Line in the Dark by Malinda Lo and I signed up before I even finished reading it.
Before we get to Malinda's interview, let's check out the book.
Title: A Line in the Dark
Author: Malinda Lo
Pages: 288
Pub Date: 10/17/17
Publisher: Dutton Books for Young Readers
Find it: PRH | Indiebound | B&N | Amazon | Goodreads

The line between best friend and something more is a line always crossed in the dark.

Jess Wong is Angie Redmond's best friend. And that's the most important thing, even if Angie can't see how Jess truly feels. Being the girl no one quite notices is OK with Jess anyway. While nobody notices her, she's free to watch everyone else. But when Angie begins to fall for Margot Adams, a girl from the nearby boarding school, Jess can see it coming a mile away. Suddenly her powers of observation are more curse than gift.

As Angie drags Jess further into Margot's circle, Jess discovers more than her friend's growing crush. Secrets and cruelty lie just beneath the carefree surface of this world of wealth and privilege, and when they come out, Jess knows Angie won't be able to handle the consequences.

When the inevitable darkness finally descends, Angie will need her best friend.

"It doesn't even matter that she probably doesn't understand how much she means to me. It's purer this way. She can take whatever she wants from me, whenever she wants it, because I'm her best friend."

A Line in the Dark is a story of love, loyalty, and murder.
Sounds good, right?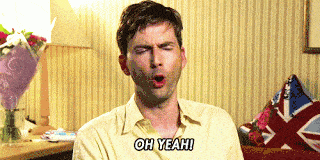 1. Please give the elevator pitch for A Line in the Dark.
Four girls, three lesbians, two best friends, one deadly secret. Who did it?
2. What sparked the idea?
The idea came from a conversation I had with my editor, Andrew Karre, who asked me what I'd read lately. I told him I'd been reading The Secret Place by Tana French, which is about a murder that takes place at a private school in Ireland. I've always loved murder mysteries and have always wanted to write one, so after that conversation I thought: why not now?
3. Why do you love Jess and why should we root for her?
I love Jess because she's artistically ambitious and deeply passionate. I don't know if you should root for her, though.
4. What is easier for you to write: a kissing scene or a fighting scene?
I love to write both of them. I especially love writing kissing scenes that happen right before or after fighting scenes!
5. Without spoilers: when it came to the ending, did you know how it would unfold when you started or did it happen naturally?
True story: I thought I knew what the ending would be when I started writing, but the ending actually changed several times in the course of writing. So while it's a murder mystery, even I did not really know who did it when I began.
~~~~~~~~~~~~~~~~~~~~~~~~~~~~
Malinda Lo is the author of the young adult novels Ash, Huntress, Adaptation, and Inheritance. Ash was a finalist for the William C. Morris YA Debut Award, the Andre Norton Award for YA Science Fiction and Fantasy, the Mythopoeic Fantasy Award, and was a Kirkus Best Book for Children and Teens.
She has been a three-time finalist for the Lambda Literary Award. Malinda's nonfiction has been published by The New York Times Book Review, NPR, The Huffington Post, The Toast, The Horn Book, and AfterEllen. Malinda is co-founder with Cindy Pon of Diversity in YA, a project that celebrates diversity in young adult books.
She lives in Massachusetts with her partner and their dog.
Website | Twitter | Instagram | Facebook
~~~~~~~~~~~~~~~~~~~~~~~~~~~~
Huge thanks to Penguin Teen for the invite and to Malinda for taking the time! Make sure you're checking out the rest of the blog tour for extra goodies and keep scrolling for a giveaway!
**Good Luck!!**
Enter for a chance to be one (1) of three (3) winners to receive a hardcover copy of A Line in the Dark by Malinda Lo. (ARV: $17.99 each).
NO PURCHASE NECESSARY. Enter between 12:00 AM Eastern Time on October 16, 2017 and 12:00 AM on October 27, 2017. Open to residents of the fifty United States and the District of Columbia who are 13 and older. Winners will be selected at random on or about October 30, 2017. Odds of winning depend on number of eligible entries received. Void where prohibited or restricted by law.
Week One:
October 16 – YA Wednesdays – Character Aesthetics
October 17 – Twinning for Books – Review
October 18 – Adventures of a Book Junkie – Author Q&A
October 19 – BookCrushin – Review
October 20 – Read. Sleep. Repeat. – Author Guest Post | More than Friends
Week Two:
October 23 – Here's to Happy Endings – Bookish Recipe
October 24 – Tales of the Ravenous Reader – Playlist
October 25 – Sarcasm & Lemons – Author Q&A
October 26 – Fiction Fare – Review
October 27 – Boricuan Bookworms – Review & Aesthetics Board