I have auto approval for Bloomsbury on NetGalley, so I pretty much download everything they have to offer because their books are usually pretty amazing.  That's how I found Open Road Summer by Emery Lord. And while it isn't the most snowflake-special back story, it's mine.  Besides, it got me to read this particular book and that's what counts, right?
Anyhoo.  I read it in one sitting [as usual], loved every single page of it [not completely shocking], swooned all over Matt Finch [surprise, surprise] and proceeded to shove it down everyone's throat.  Yeah, it's that good.  So of course, it goes without saying that I wanted to get Emery on the blog.  Thankfully she didn't shy away from my fangirling and agreed! But, before we get to her answers, let's check out the book.
After breaking up with her bad-news boyfriend, Reagan O'Neill is ready to leave her rebellious ways behind. . . and her best friend, country superstar Lilah Montgomery, is nursing a broken heart of her own. Fortunately, Lilah's 24-city tour is about to kick off, offering a perfect opportunity for a girls-only summer of break-up ballads and healing hearts. But when Matt Finch joins the tour as its opening act, his boy-next-door charm proves difficult for Reagan to resist, despite her vow to live a drama-free existence. This summer, Reagan and Lilah will navigate the ups and downs of fame and friendship as they come to see that giving your heart to the right person is always a risk worth taking. A fresh new voice in contemporary romance, Emery Lord's gorgeous writing hits all the right notes.
Sounds good, right? [Hint: it absolutely is.]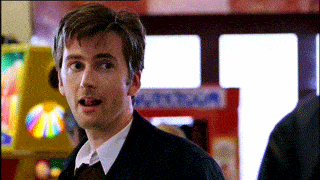 1. Where did the idea for Open Road Summer come from?
The premise started after I passed a few country tour buses on the highway. Reagan came to me as I spent a lot of time thinking about how no one ever narrates from the perspective of the beautiful, cold girl who gives you a bitchy once-over just for walking into the room. I wanted to give that girl a voice…is she really a bad person? Or has she just been through some really hard things? Does her story not deserve to be told? Should we hat her for being mean to other girls? Or try to understand and connect with her anyway? And can she change, even if it's only a little bit in the course of a few summer months?
2. I know why I love Reagan and Dee and Matt [especially Matt]. Why do you love them and why should we root for them?
Wow! What a great question. Well, they're all suffering privately (Matt's grief, Dee's heartbreak, and Reagan's smorgasbord of slut-shaming/body-shaming, abandonment, betrayal, abuse etc.) and using a public shield to cope (Matt and his charm, Dee and her stage presence, Reagan and her bitchiness, misdirected anger and tiny clothes, etc.), but they're all genuinely trying. That's why I love them, and that's why I hope people root for them.
3. What's the weirdest thing you googled while researching?
Very specific gas stations in Nashville, Tennessee? ;)
4. What was your favorite part about writing this book?
That I had fun celebrating things I love (best friends! Fourth of July festivals! banter!)…while getting to address issues that truly matter to me (how slut and body-shaming is horribly cyclical, what it means to be a "strong" girl, how to keep from letting mistakes define you, etc.)
5. Describe Open Road Summer in 5 words.
Forgive yourself; forgive others too! Or: BFFs on the open road. :)
Speed [ish] round:
1. You get the call/email/letter that says you're being published for the first time. What happens next?
CHAMPAGNE HAPPYTEARS DANCING AROUND WITH BOYFRIEND
3. What three things would you take to a desert island?
iPad (full o' books & music) & my two best girl friends. Instant vacay!
4. You can only read one book for the rest of your life. What is it?
Ella Enchanted  by Gail Carson Levine
4. Who are your favorite swoony boys?
Jonah Griggs, John After, Travis Stephenson, Logan Echolls…it seems I like 'em broody. Also Prince Char :)
5. What is the one thing about publishing you wish someone would have told you?
That the publishing path is even harder than you think, but the friends you make along the way make every late night, every anxiety, every hurt and every tear shed worth it.
~~~~~~~~~~~~~~~~~~~~~~~~~~~~~~~~~~
Huge thanks to Emery for taking the time! Make sure you're checking out her website [go watch her author video, its' adorable], following her on Twitter and adding her book to your Goodreads shelf.
Now.  Open Road Summer is definitely one of my favorites of 2014 and I want to make you read it share it with you. So, I've got one up for grabs.  The plan is to see Emery at Festival of Books this coming Sunday, so if life cooperates, I'll be giving away a signed copy.  If not, then the book will be coming from The Book Depository.  Either way, it's international and additional rules are here.
**Good Luck**