I got my hands on an arc of  Black City and instantly fell in love with the story and the charactes [Ash? *swoooon*].  Thankfully, I was able to get my hands on an arc of Phoenix as well. After begging asking Elizabeth for ownership of Ash [which I share with Fiona Paul], I also asked her for an interview and she was more than willing!But before we get to the Q&A, let's look at Phoenix.
Weeks after his crucifixion and rebirth as Phoenix, Ash Fisher believes his troubles are far behind him. He and Natalie are engaged and life seems good. But his happiness is short-lived when he receives a threatening visit from Purian Rose, who gives Ash an ultimatum: vote in favor of Rose's Law permanently relegating Darklings to the wrong side of the wall or Natalie will be killed.

The decision seems obvious to Ash; he must save Natalie. But when Ash learns about The Tenth, a new and deadly concentration camp where the Darklings would be sent, the choice doesn't seem so simple. Unable to ignore his conscience, Ash votes against Rose's Law, signing Natalie's death warrant and putting a troubled nation back into the throes of bloody battle.
Sounds good, right?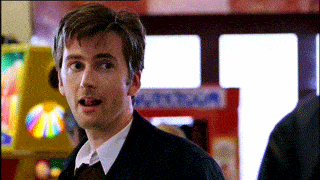 1. Where did you get the idea for Black City?
It all began with Ash. His character came to me one night, while I was watching a movie. I was fascinated by the idea of a drug-dealing, supernatural boy who gets a heartbeat when he meets his true love, so when the movie finished I grabbed my laptop and wrote the first scene. The idea of the Boundary Wall, which is very important to the story and world of Black City, came to me a little later. I started writing the book around the time of the 20th anniversary of the Berlin Wall coming down, and I kept thinking: what would it be like to live in a city divided, with all your family on one side and you on the other? Then, wouldn't it be worse if the side you were stuck on happened to be with the very people who wanted to kill you? That where the idea of the wall came into place, and everything came together after that.
2. You have a lot of elements in your story: vampires, war, religious cult-like people, a disease and just general unease among the townspeople. Did you plan on all of it or did it come while building the world?
It came together organically while building the world. There are a lot of elements, but I've always preferred stories with plenty of things going on, as they keep me guessing! I never know what to expect. I like to be surprised. Also, although there is a paranormal aspect to the book, I think putting it in a dystopian setting and addressing issues that are relevant in today's society, as well as from our recent history, grounds the characters / story in reality more, and makes the Darklings more relatable.
3. You write in Ash and Natalie's POV. Which one is easier?
Ash's POV was easier to write in Black City, because his character came to me fully formed before I started writing the story, while Natalie took longer to work out. She slowly revealed herself to me (not in the sex way. Get your mind out of the gutter, Stacee ;-p). However, I found Natalie very easy to write in the subsequent two books. I really love her. She grows up a lot in the series.
4. The endings in both Black City and Phoenix were [in my opinion] shocking. Without spoiling anything, did you plan those sorts of endings or did it just happen?
I planned them. I'm a bit of a pantser when it comes to plotting books (shh, don't tell my editor), but I always know the ending. I like to shock readers, but not just that, I like to surprise my characters and keep them on their toes. I don't ever want then to feel safe. Anything can happen to them at any moment. They always look at me with a wary eye, especially if I'm in a bad mood.
5. Will there be kissing in book 3?
Oh yes! There will be lots of kissing in book 3!
Speed [ish] Round:
1. What's your go to guilty pleasure thing to eat?
I love Belgium Buns, particularly the super naughty kind with whipped cream and lemon curd in them. Om noms. They're really tasty and also make me giggle, because they look like boobies.
2. What are you reading right now?
I'm reading Shades of Earth by Beth Revis, the last book in the Across the Universe trilogy. It's awesome. I'm a huge fan of Beth and the series.
3. Who are your favorite swoony boys?
Oooh, at the moment it would be Four (Divergent), Elder (Across the Universe) and Falco (Venom). So, so dreamy.
4. Are there any authors that you fangirl over?
Definitely! JK Rowling, Suzanne Collins, Veronica Roth, Beth Revis, Stephen Fry, Anthony Horowitz, and Marissa Meyer.
~~~~~~~~~~~~~~~~~~~~~~~~~~~~~~~~~~~~~~
Huge thanks to Elizabeth for taking the time [and giving me Ash!!].
Find her on her blog, Facebook and Twitter accounts. And go add all of the books on GoodReads!!
Now.  To celebrate the book birthday of Phoenix, I'm giving away a hardcover copy of Black City and some signed bookmarks!
Rules for the giveaway are listed under the "terms and conditions" on the Rafflecopter widget.

**Good Luck!!**