I was always planning on going to Elana K Arnold's launch party for Burning. I read the book early and loved the entire story. Plus I met her at the launch party for Sacred and I just adore her.
On the day of Burning's book birthday, I tweeted about going to the launch party that night. I had looked at the website for Gatsby books the night before and I would have bet money that it listed the 11th as the date. Turns out, I was waaaay off, it was the 15th. So, I scrapped my initial plans of going to a different signing event and planned on Long Beach instead of Hollywood.
I got up to the bookstore around 3:30 and stayed in the car, trying to finish The 5th Wave before heading inside. Just after 4, I decided to head in.
Right by the back entrance door, they had this:
And on the counter, there was this display:
Gatsby books is a gorgeous little used book store. I ended up spending over 30 minutes wandering around from shelf to shelf. I bought some books and then settled into front row to wait for the event. And still try to finish The 5th Wave.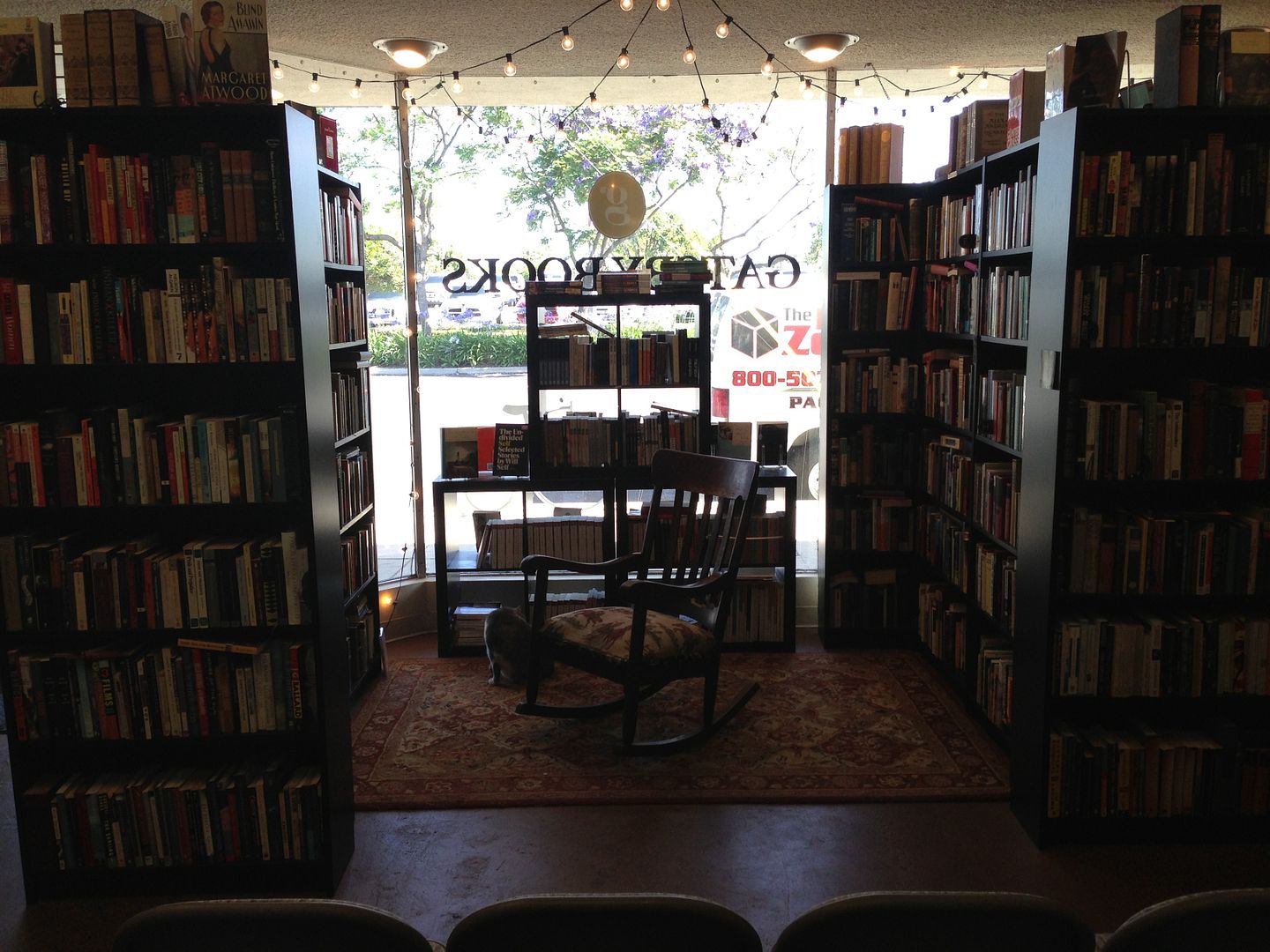 Elana came to the store just after 4:30. The event area is right next to the front entrance, so she saw me right away. We hugged, said hello and then ended up talking about The 5th Wave. Before heading toward the back of the store, she handed me a flyer with directions to the Burning after party.
Just before 5, Elana came over and sat near me. We discussed the books we've recently read [she's reading Leigh Bardugo's books], the idea of a trilogy versus a stand alone and the possibility of her writing companion novellas for some of the characters in Burning. [Yes. Please.]
Around 5:30, Shawn, the owner of Gatsby books went to the front of the crowd.  He talked about how books were magical and the latest magician was at the store to share her book, then introduced Elana.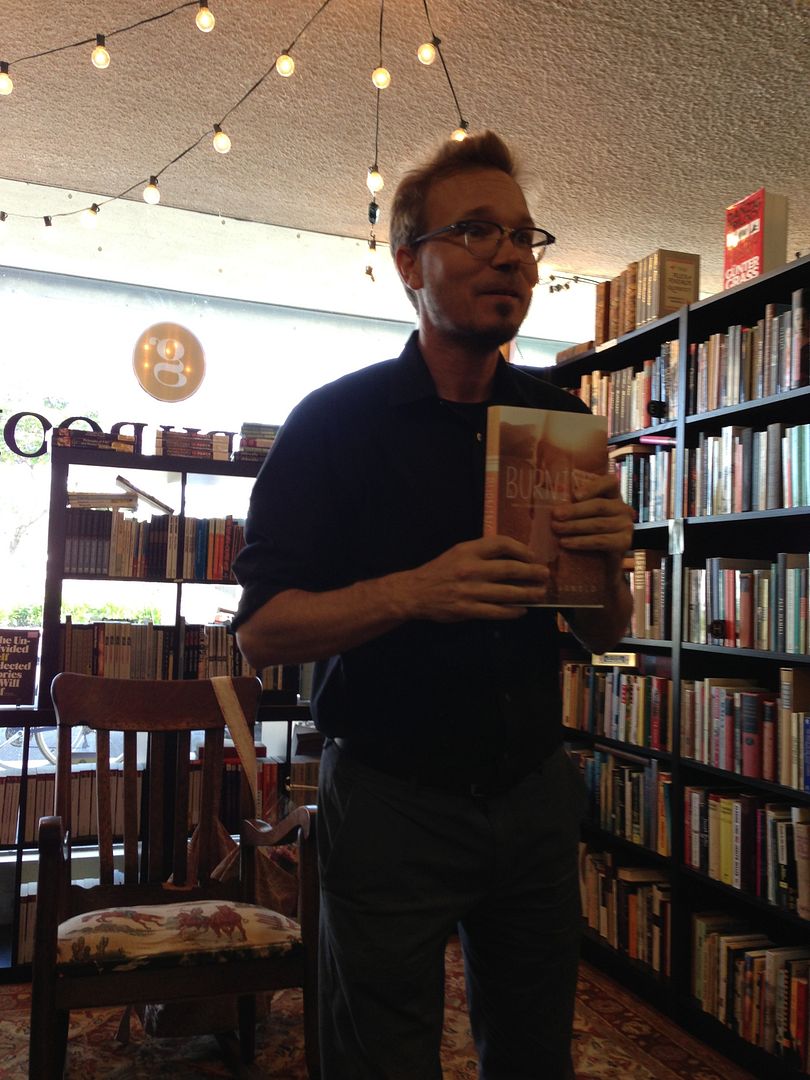 Elana started talking about writing process. Burning was completely easy to write. Wrote it in 7 weeks and it was unlike anything else experienced. Her editor didn't want to change a word and it was sent straight to copy editor. She thought it was maybe something that happened with every second book, but then it didn't happen with her third book.
She wrote the book 2 summers ago and knew it needed to be published in summer. The planned title was Gypsy, but was told [by her editor? I'm not sure who said it] was a boring title.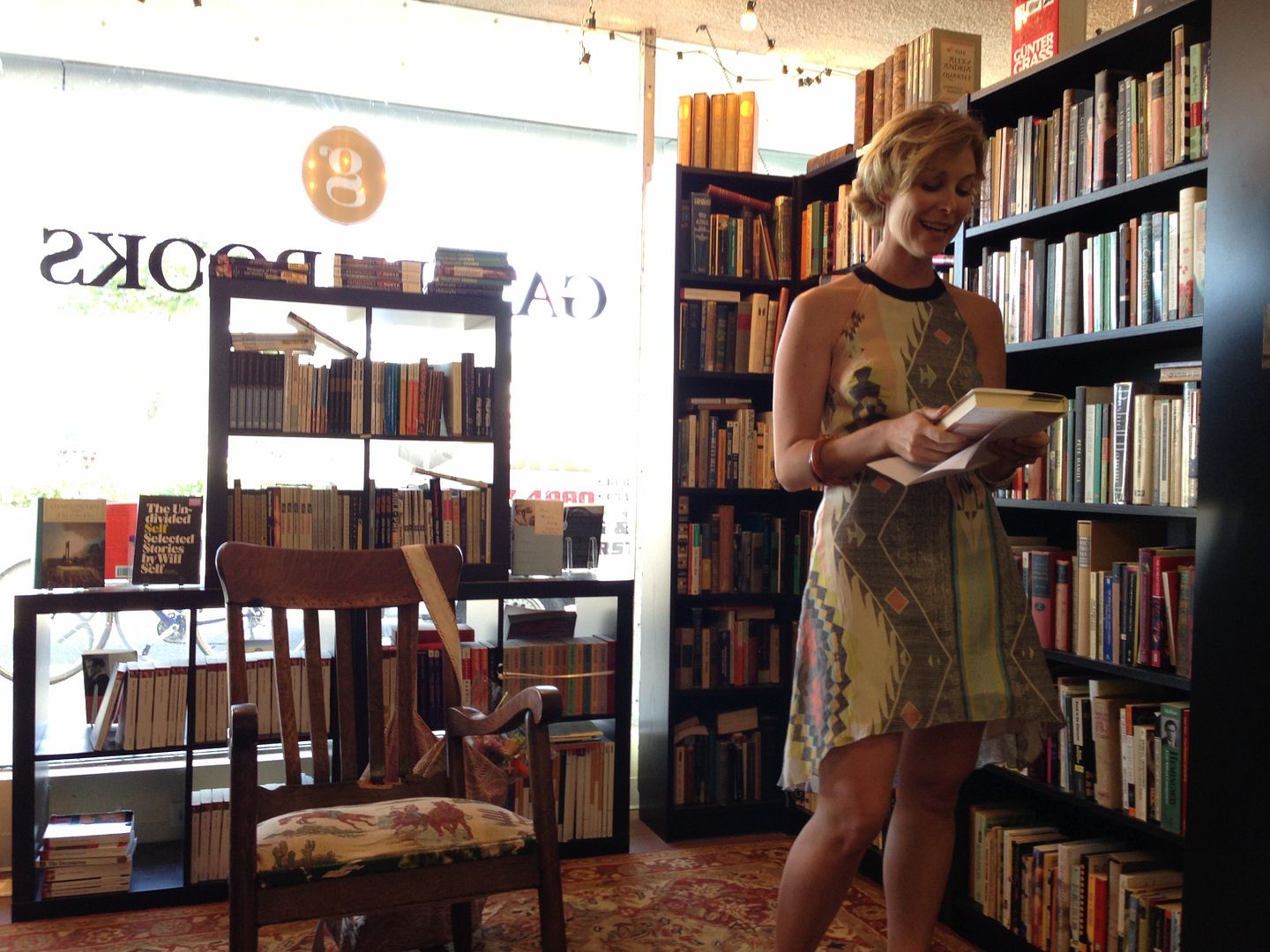 She is always asked if the books are autobiographical? No. She's not a mystic or a gypsy and never been to Burning Man. So, no, not at all. And then she got the arc and after reading, realized that there was parts of her in it.
Book was written for all of the kids in her life. Adulthood is not something to be afraid of. There is something equally magical to childhood. Also for all of her girlfriends. For all of the joys of being a woman that may be forgotten when doing dishes.
And for her husband. 21 years ago, she looked across a room and saw a boy playing table tennis ["and kicking ass!"] and said, "that one". Might not have meant the one she was going to marry, but she knew he was a good one.
After she read from her planned speech/presentation, Elana read two passages from Burning.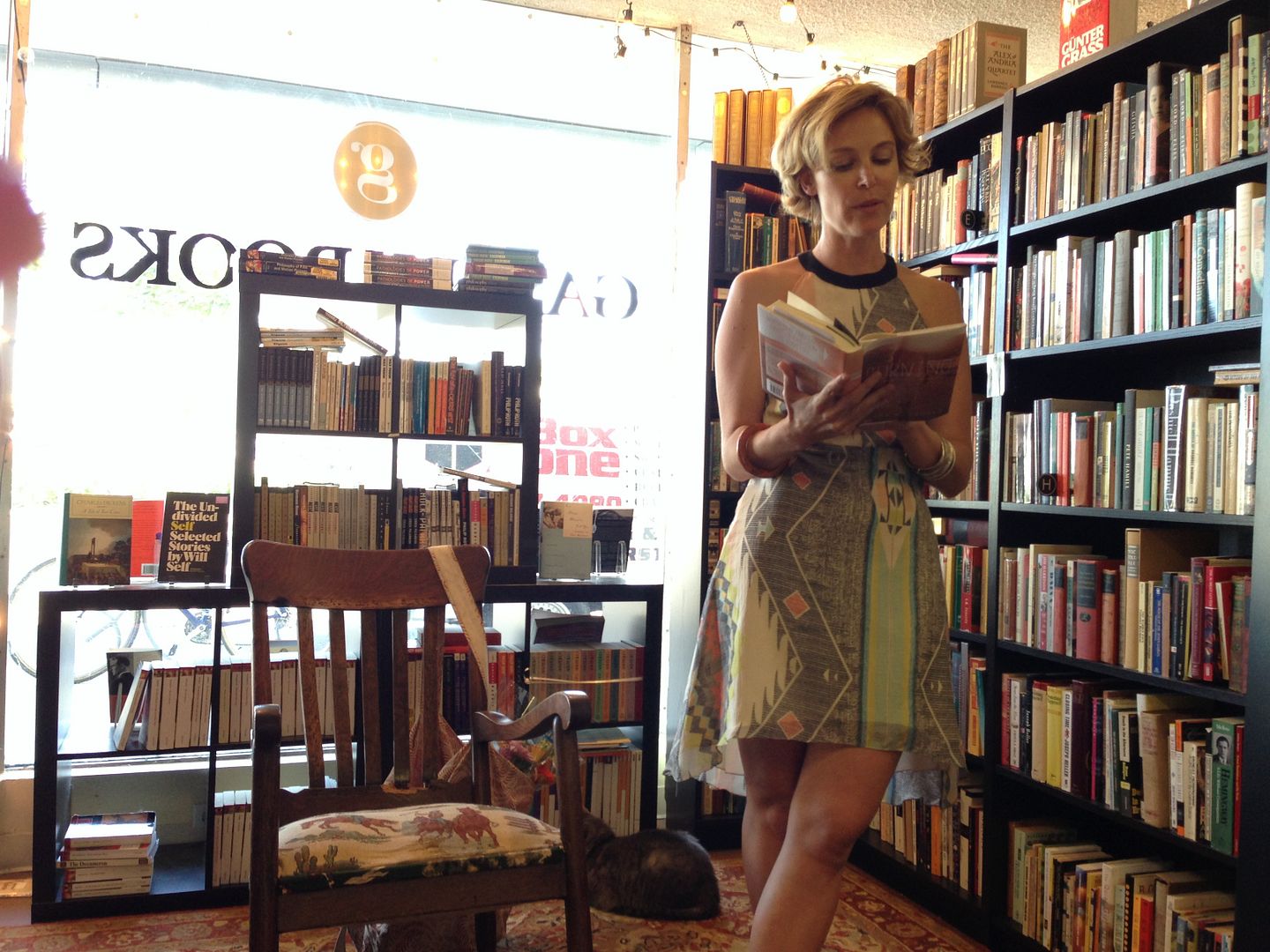 After she did the reading, she talked again about the after party [at her house] and how everyone who attended was invited.  And then the signing started!
I was the fourth person up to her.  She thanked me again for driving up. Before she opened my book, she started spelling my name [correctly!!] to confirm. She asked if I was going to the party, when I said I wasn't sure, Elana started playing dirty. She offered me an arc of Splendor if I went to the house… Unfortunately, I was unable to go.