I picked up The Rules from the super secret back room at MGRB.  It looked interesting and I ended up really enjoying the story.  So, when I was contacted to be a stop on Stacey's blog tour, I jumped at the chance.  And Stacey was nice enough to answer some questions…
First off, the book:
1. Never trust anyone.

2. Remember they are always searching.

3. Don't get involved.

4. Keep your head down.

5. Don't fall in love.

Five simple rules. Ariane Tucker has followed them since the night she escaped from the genetics lab where she was created, the result of combining human and extraterrestrial DNA. Ariane's survival—and that of her adoptive father—depends on her ability to blend in among the full-blooded humans in a small Wisconsin town, to hide in plain sight at her high school from those who seek to recover their lost (and expensive) "project."

But when a cruel prank at school goes awry, it puts her in the path of Zane Bradshaw, the police chief's son and someone who sees too much. Someone who really sees her. After years of trying to be invisible, Ariane finds the attention frightening—and utterly intoxicating. Suddenly, nothing is simple anymore, especially not the rules…
Sounds good, right?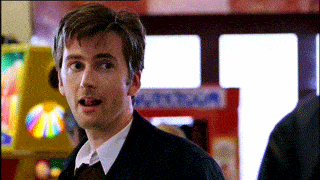 1. Where did the idea for The Rules come from?
It was really a couple of things that acted as a trigger. I LOVE earth-based science fiction set in our world (X-Files, Roswell, Starman, etc.) And I wanted to explore this idea of an alien hiding in high school. I vividly remember feeling like a complete outsider in high school and the overwhelming sensation that if I did or said something wrong the secret of my "outsider-ness" would be revealed. I think a lot of people feel that way during those years. So, I wanted to play with that idea, only I wanted the stakes to be much, much higher for Ariane. If I said the wrong thing, I'd be outed as a dork (not a secret, trust me) but if Ariane does or says the wrong thing, she'll be taken back the lab, where a horrible fate waits for her.
2. Ariane is an interesting character and I love how she loves expensive jeans. How did she develop as a character?
Actually, Ariane was a bit tricky. Obviously, her upbringing is spectacularly different from mine (and everybody else's, hopefully). Plus, I really wanted to make sure she didn't come across in the way aliens are typically depicted on TV shows (goofy and not understanding words and customs, which is then played for humor). I wanted the fear and seriousness of her situation to really come through. And the fact that she's not completely human. But it was my brilliant editor at the time, Christian Trimmer, who gently reminded me that she IS partially human and has been raised among humans. So, Ariane needed to be a mix of alien and human. And it was fun to figure out what elements of human culture she would take and make her own.
French fries, Superman movies, expensive jeans! All with a certain logic behind them. She'd never had fried food before in the lab. She relates to Superman's conflicted identity. And the jeans, well, creature comforts weren't exactly a big priority in the lab!
3. You wrote The Rules from two different POVs. Which was easier for you?
Zane's, believe it or not. His initial scene, the one with him by the pool at Rachel's house, was the first one that came to me for the book, even though it's actually the third scene in the story!
4. Describe The Rules in 5 words.
Hmm. That's hard! How about this: Conflicted hybrid girl must choose.
5. What can you tell us about book 2?
Oh, boy, I think I have to be careful here, so as not to spoil anything. :) I'm in the process of revising it now. And I have to confess, I had SO much fun writing this one.
I can tell you we're going to meet some new characters, some of whom were referenced in The Rules but never seen "on screen" (including a parent). I can also tell you that the second book picks up pretty much immediately after book one, just a few hours later. And sadly, no Rachel Jacobs in book two. I'm saving her for book three. :D
Speed [ish] round:
1. What is your go-to guilty pleasure thing to eat?
Raw cookie dough. I know, I know, salmonella. But I can't help it! :)
2. What are you reading right now?
A.G. Howard's Splintered. It's fantastic!
3. Who are your favorite swoony boys?
Love Rachel Caine's Shane, Tammara Webber's Lucas, and Jennifer Echol's John After.
4. Are there any authors that you fangirl over?
Oh, gosh, yes. Too many to name! :D I try really, really hard to keep myself contained because you never know when you might be on a panel or at a meal with someone, and I don't want to freak them out. Sometimes, though, I can't help but gush a little. I will say this, my ultimate, all-time favorite YA author is Meg Cabot. And I've never met her. If I do, I will probably set new records for fan-girl babbling and gushing.
~~~~~~~~~~~~~~~~~~~~~~~~~~~~~~~~~~
Huge thanks to Stacey for taking the time.  And of course, for the invitation!
Catch Stacey on her website or Twitter and add her books to your GoodReads.
Now.
Haven't been able to pick up a copy of The Rules? I've got one for you. Well, I don't have one, but I have people who have one. :D Winner will receive the book directly from Hyperion.
Rules for the giveaway are on "terms and conditions" on the Rafflecopter widget.

**Good luck!!**