Hubs is a big fan of Dee Snider. I'll admit, I did love his reality show Growing Up Twisted. The family dynamic is something I wasn't expecting and it was hilarious.
When I saw that Dee had written a book and was touring, I checked to see if he was coming to LA. I figured Book Soup was sure thing. However, Arizona was the closest he was scheduled get to us. I called Changing Hands bookstore and ordered books, putting us in the "A" group.
The day of the signing we left around 10am. Our plans were always to drive back home after the signing [something that sounds a lot better when planning a trip than actually doing it]. I tweeted that we were leaving and then tweeted to Lisa McMann to tell her that I was bringing all of her books with me, just in case she was a huge Twisted Sister fan and decided to show up at Changing Hands. She answered me by saying I had a 50/50 chance, that she did have to pick up some books.
We got to Arizona without any serious mishaps. Other than the temperature increasing with every mile, it was a horribly boring drive.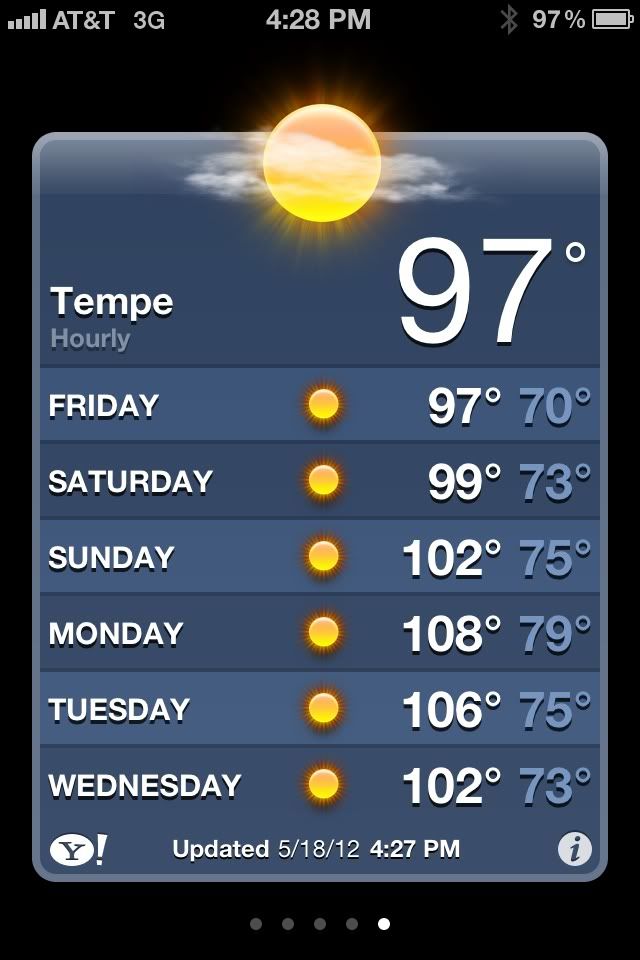 Lucy said it was 101 when got into Tempe.
We got to the bookstore around 4 and went in to pick up our books. There was a local radio station set up in the parking lot, across from the front doors and people were already congregating.
After grabbing some food, we headed back to the bookstore. Lisa had tweeted me and said that she wouldn't be able to make it, that life was just too crazy due to her son graduating from high school next week. She was more than willing to sign the books if I left them at Changing Hands as she was going to be at the store for an event on 5/25.
Enter Brandi.
Brandi went above and beyond in helping me. There were forms to fill out, shipping to pay for and I needed to buy an additional book, but it was all worth it. Brandi even said that she had my books on her desk and she would give them to Lisa herself at the event. [Cue internal fangirling and squeeing].
For Dee, we were told that the line would start at 6. Hubs and I just happened to be at the back of the store when they started lining people up. Since we were in the A group, one of the guys said that I could just sit down and be the front of the line.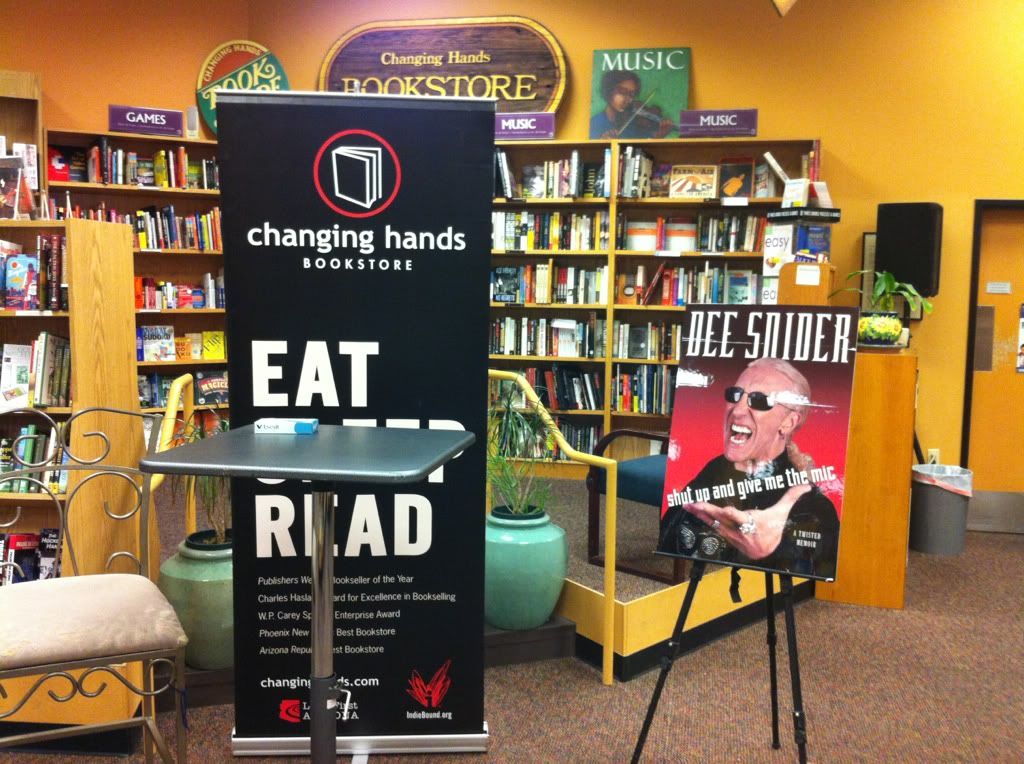 After a few minutes, people started filing in. There were radio contest winners who got in line in front of us. We were told that Dee would sign memorabilia with a book purchase. Hubs was excited about that because we brought the lobby card for Dee's movie Strangeland just in case.
Dee got there just after 7pm.  The huge line moved super fast.  They had someone to take photos for you [and she was awesome, she didn't just take one, there were multiple pictures].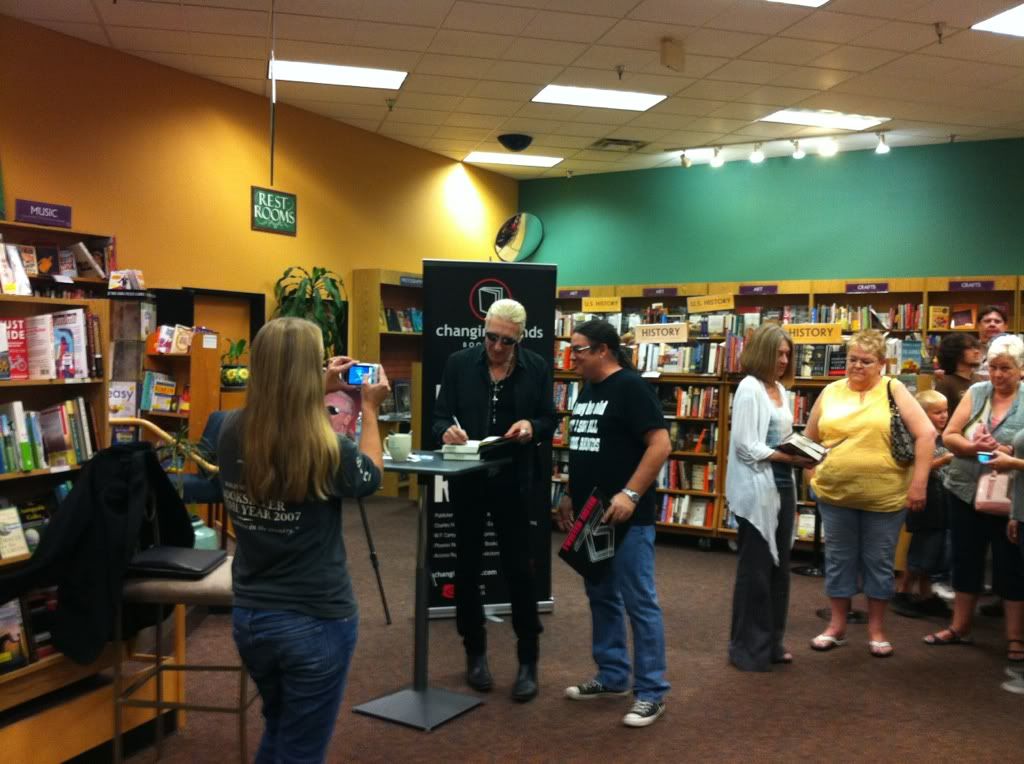 When I got up to Dee, he commented on my tattoo, saying that he really liked it and it's "wicked colors".  When I thanked him for going on tour, he thanked me in return for coming out.  I then mentioned that we drove from San Diego to see him and said he really appreciated it.
When Hubs got up to Dee, Dee thanked him for traveling to come to the event.  And when Hubs asked if Dee would use my silver sharpee on the lobby card, Dee told Hubs that I was a keeper.  :D
A proven point that the rock star attitude is all for show, Dee Snider is a gentleman.  He is polite, super friendly and absolutely grateful for every fan that he has. And that shows in the way he acts.