By now, we all know of my undying love and affection for Veronica Rossi, yes? Of course that means that I love the stuff she co-writes with Lorin Oberweger as Noelle August.  Today we have a book blast for Rebound, which is the second book in the Boomerang series!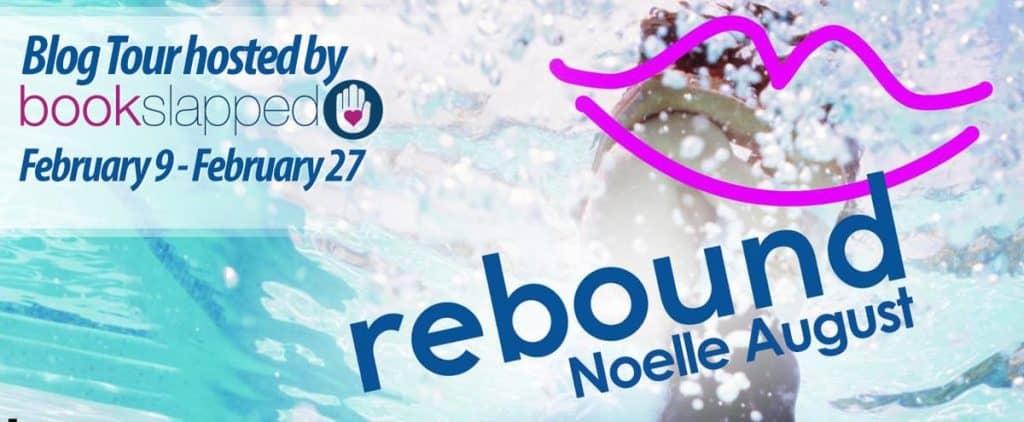 Before the giveaway, let's check out the book, shall we?
Adam Blackwood has it all. At twenty-two, he's fabulously wealthy, Ryan Gosling-hot and at the top of the heap in the business world. His life is perfect, until a scandal from his past resurfaces and knocks the tech wunderkind down, throwing his company, Boomerang, a hook-up site for millennials, into chaos.

Three years ago, Adam married his high school love—and then lost her in a tragic accident. Now, the heartbreak and guilt he's tried to bury with work and women begins to take over his life.

Alison Quick, the twenty-one-year-old daughter of a business tycoon—and the very ex-girlfriend of Boomerang's former intern, Ethan—has a problem of her own. She's got one chance to prove to her father that she deserves a place in his empire by grabbing control of Boomerang and taking Adam down.

But as Alison moves in on him, armed with a cadre of lawyers and accountants, she discovers there's much more to Adam and Boomerang than meets the eye. Will earning her father's approval come at the price of losing her first real love? It appears so, unless Adam can forgive her for wrecking his life and trying to steal his livelihood. But Alison hopes that old adage is right. Maybe love can conquer all.
~~~~~~~~~~~~~~~~~~~~~~~~~~~~~~~
Question: What do you get when friends pen a story with heart, plenty of laughs, and toe-curling kissing scenes?
Answer: Noelle August, the pseudonym for renowned editor and award-winning writer Lorin Oberweger and New York Times bestselling YA author Veronica Rossi, the masterminds behind the Boomerang series.
~~~~~~~~~~~~~~~~~~~~~~~~~~~~~~~
You can find Noelle August on their website, Twitter & Facebook.
Rebound is out now. You can order it at Indiebound | Barnes & Noble | The Book Depository | Amazon
**Good Luck!!**